Best meats to smoke for beginners, BBQ enthusiasts, or pit masters. That's what we're talking about today.
We've put together a list of our favorite smoked recipes to show you just how versatile the smoking process is and why all meats are the best meats to smoke.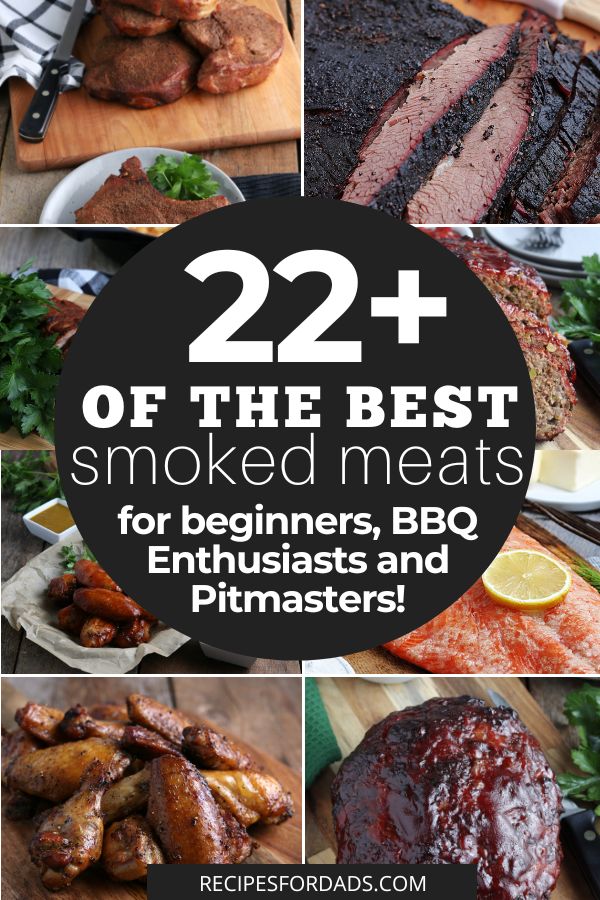 If you've been following along with the blog, you probably already know that we're all about the smoked recipes here.
Grilling isn't just a fun weekend activity, it's a way to make some of the best food you'll ever eat.
While grilled burgers and dogs on the grill are great, to be sure, there's something about smoking meat that just cannot be beaten. And if you get creative, it doesn't even have to stop with meats.
Smoking is a way to take your outdoor cooking to another level, so today we're talking about the best meats to smoke, and you might even find a side or two in there, as well.
Why Smoke Meat?
If you've never smoked meat before you might be wondering what the point of it is. After all, really good smoked meat takes hours to cook.
Why wouldn't you opt for a faster cooking method? True, there are faster ways to cook most meats, but are there tastier ways to do it? Here's why smoking meat is always a great choice.
Smoking Meat Creates an Incredible Flavor
First and foremost, smoking meat creates incredible flavor. The reason smoked meats are cooked low and slow is to create an environment where the collagen and fat in the meat can slowly break down and melt, essentially self-basting the interior of the meat.
Over the hours needed to smoke the meat, that fat and collagen moves through the meat as it breaks down and melts.
It gets into all the nooks and crannies of the meat adding an extra depth of flavor along with an extra tenderness that you just can't get with other cooking.
Speaking of things you can't get with other cooking when you smoke meats, you also get that delicious crunchy exterior that we all love.
In addition to adding another layer of flavor, that exterior adds another layer of uniqueness to the bite itself.
Using Hardwood When Smoking Meat
The breakdown of collagen and fat during the smoking process adds a ton of flavor, but so does the hardwood used to smoke the meat.
As the wood slowly smolders, the aroma and flavors of the smoke permeate the meat, injecting even more flavor into it.
That's why so many different types of woods are used to smoke meats. They all have different flavors.
While you can use a wide variety of woods for smoking meats, the most common ones are:
Oak
Hickory
Maple
Mesquite
Pecan
Apple
Alder
Cherry
We have a great post on the best wood for smoking that covers even more about wood smoking and a ton of hardwood varieties that can be used, as well.
Versatility
Cooking with smoke is also an incredibly versatile process.
Of course, most of us think of meat when we think of smoking, but you can actually use this method to cook vegetables, fruits, and side dishes, as well.
Best Meats to Smoke
Frankly, all meat types are the best meats to smoke.
You can go with a fattier cut like a butt roast to get that tender, juicy pork we all know and love, or you can smoke leaner cuts of meat to get the smoky flavor with less of the fat.
Whatever you choose, smoking is definitely a viable option for almost any cut of meat.
Best Chicken and Turkey For Smoking
Let's start with chicken and turkey. They're both excellent meats for smoking because they have such a mild flavor.
Whether you use a whole bird or certain cuts, the mellow flavor of chicken and turkey readily absorbs all that smoky goodness that you'll be using to make either of them.

These smoked chicken wings are juicy, tender, and packed with flavor. The smoking process makes them so good that you could actually forego the sauce at the end and still enjoy them immensely.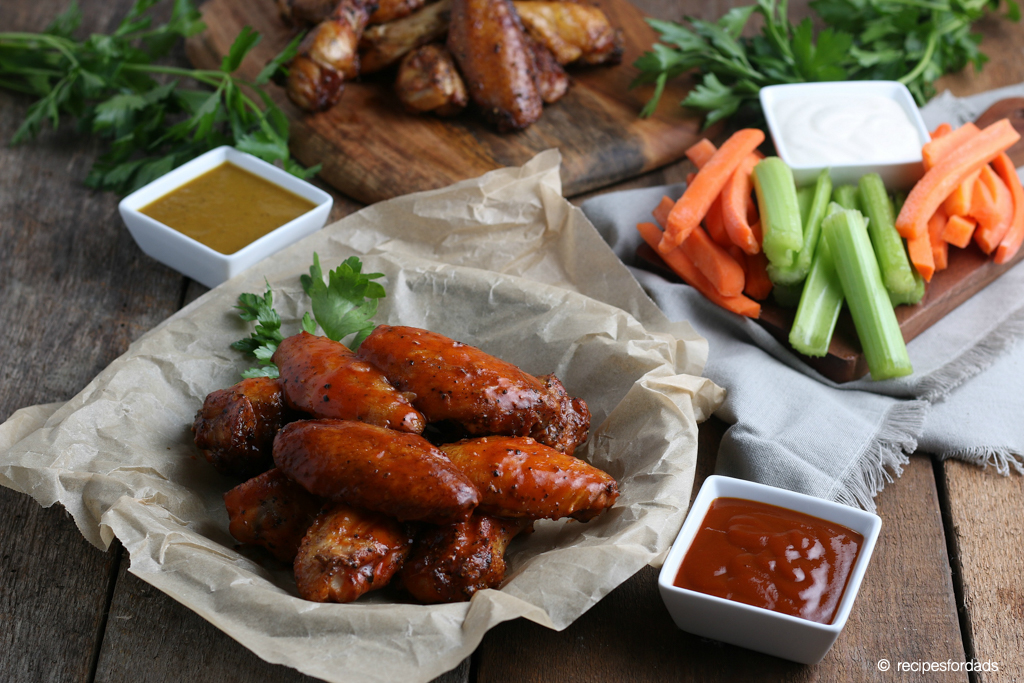 Brined, rubbed, and cooked low and slow for about 4 hours, this smoked whole chicken is absolutely delicious. Although it takes a long time to cook, it's not dry at all. In fact, it's just about the juiciest chicken you'll ever cook.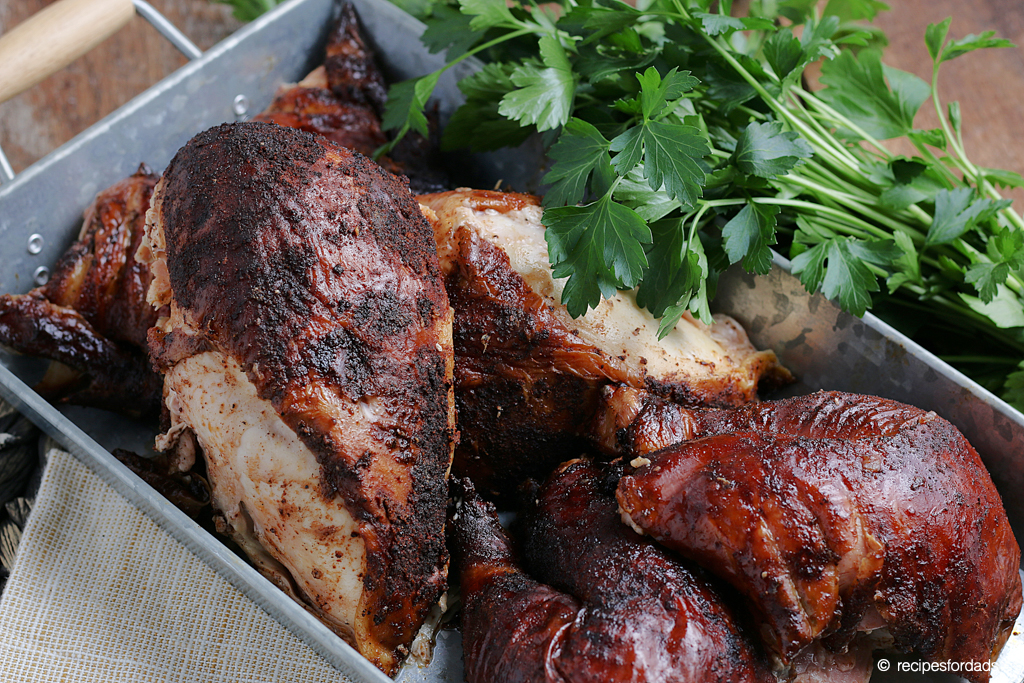 Smoked beer can chicken makes the perfect solution for a weeknight meal or a weekend barbecue made on your favorite smoker or grill.
It's so good that you'll be throwing two chickens on your smoker every time.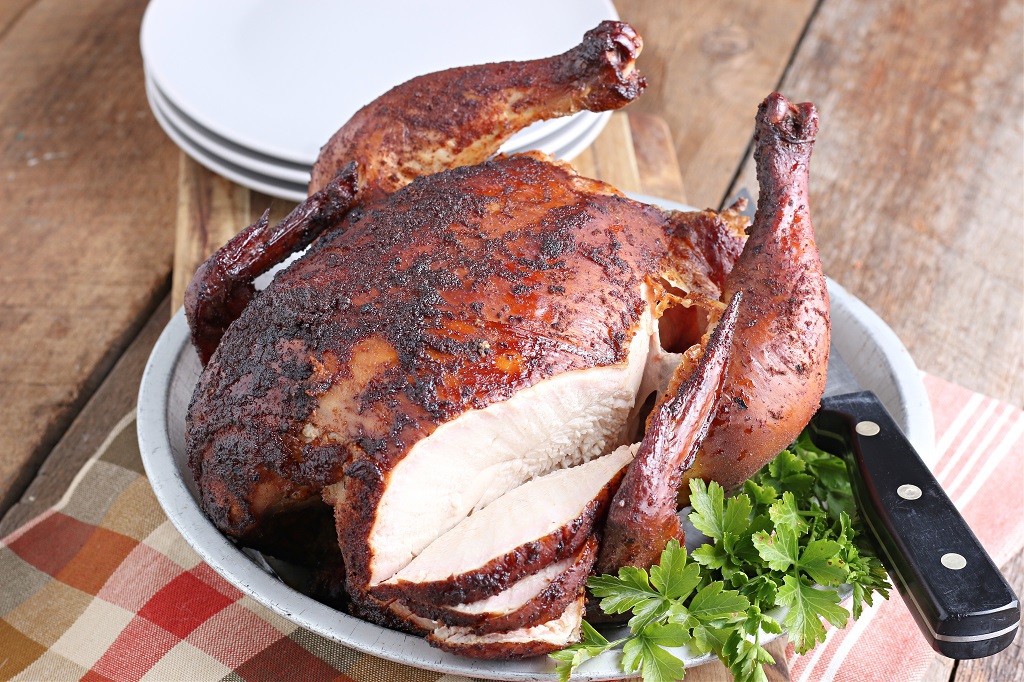 Chicken again? Your family won't be saying that once they try these amazing, flavorful, juicy chicken thighs. The homemade rub used in this recipe is easy to make, but it doesn't lack in flavor. Your family will be asking for this chicken over and over again.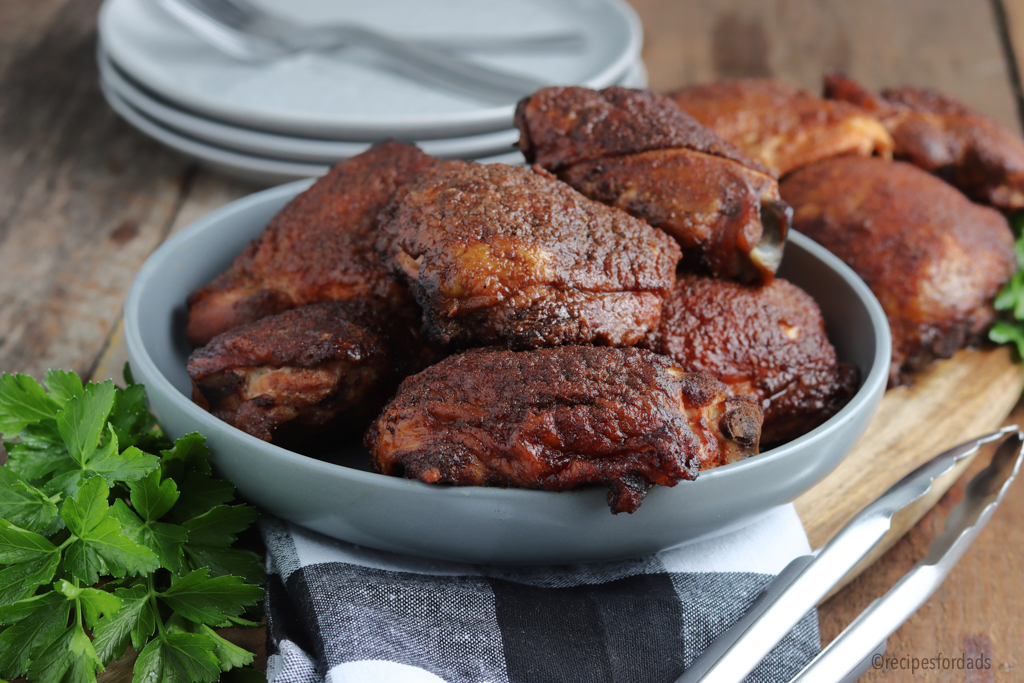 If you've ever been to Disney or any renaissance fair, you know that smoked turkey legs are the best thing you'll ever eat. A good overnight soak in brine and a few hours of smoking will have you walking around the backyard gnawing on a hunk of turkey on a stick that can't be beaten.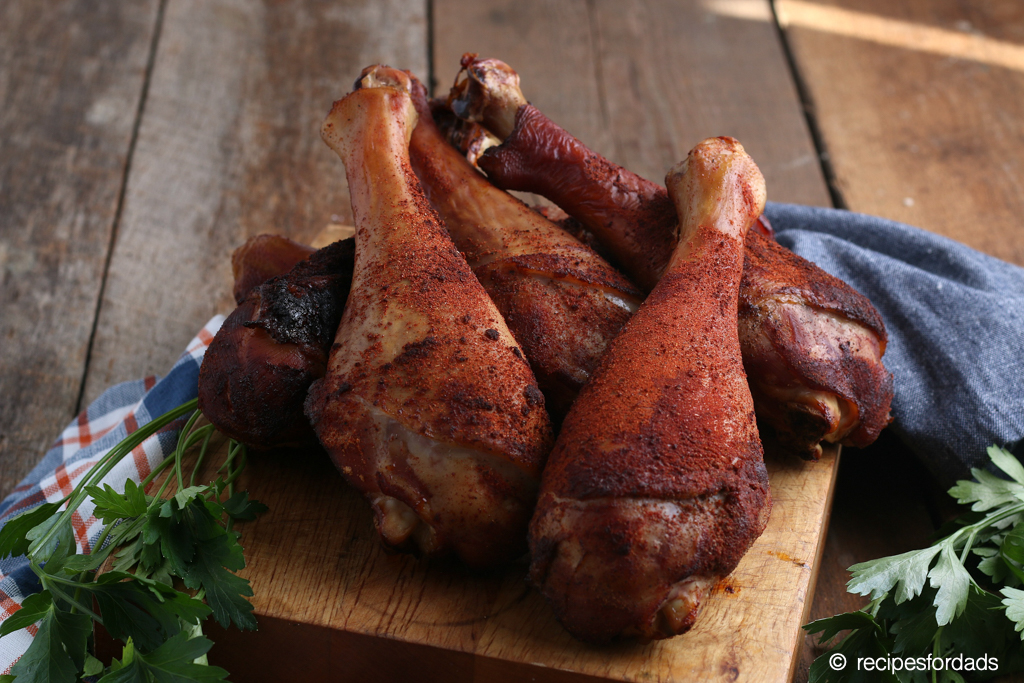 One of the best meats to smoke is a turkey breast. There's enough meat there to feed several people without the added time of smoking an entire bird. The brine is the key to keeping this perfectly smoked turkey breast, well, perfect.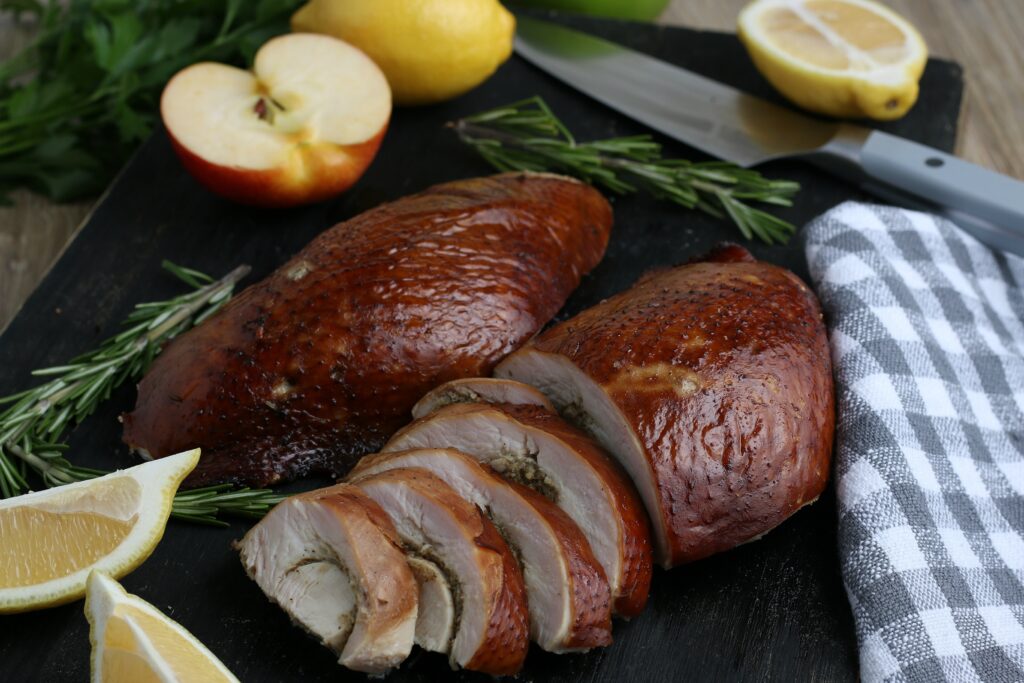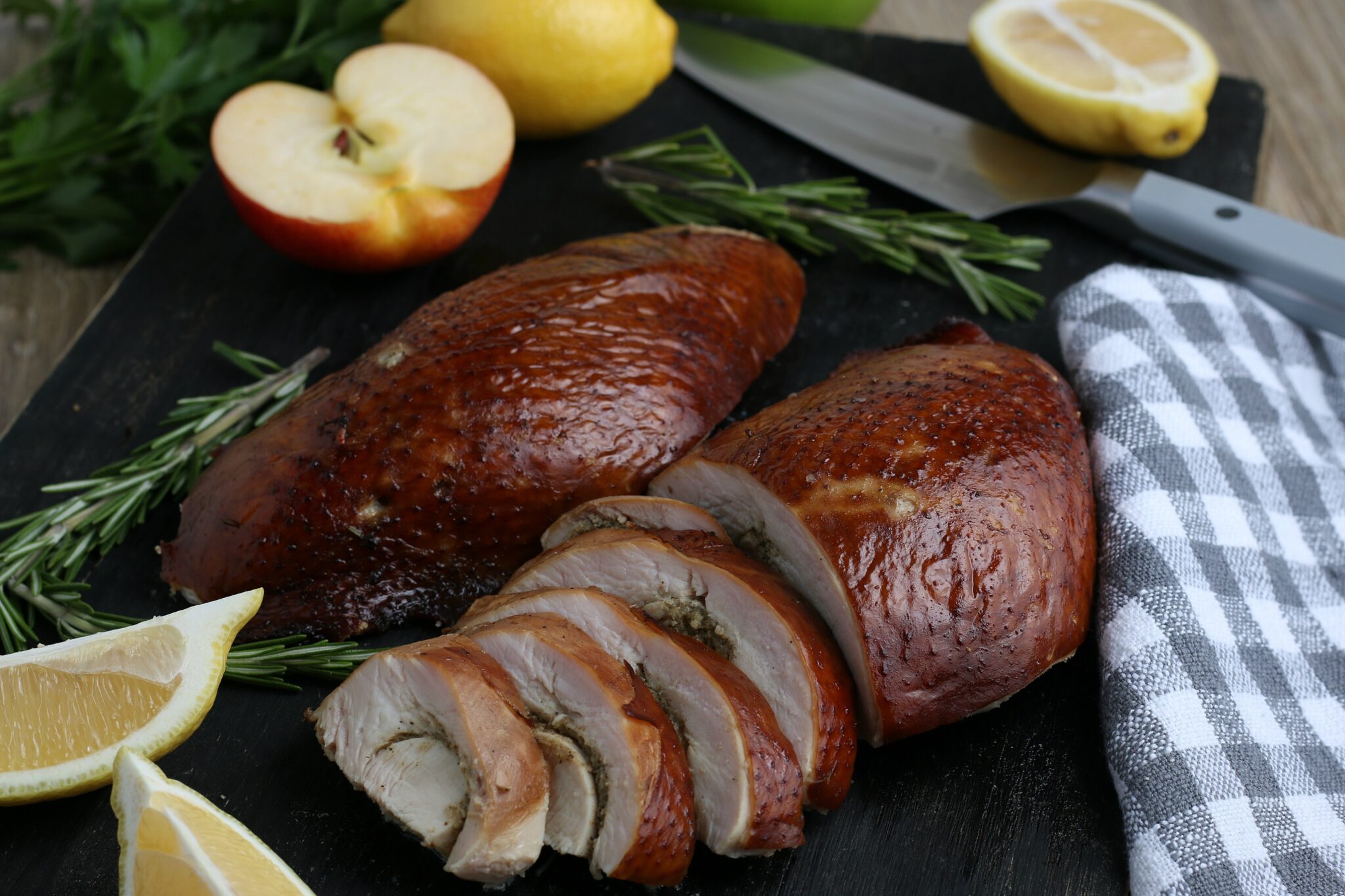 Best Pork For Smoking
Pork might just be the king of the best meats to smoke.
Of course, we enjoy turkey, chicken, and beef, but when you think of smoked meats, you usually immediately think of a pork roast or pulled pork sandwich.
Like chicken, pork has a flavor that heavily takes on the flavor of the smoke used to cook it. However, unlike chicken, most cuts of pork used for smoking are fattier, making them easier to smoke for longer periods.
That being said, you can smoke lean cuts of pork, as well, and get amazing results, as you'll see in some of the recipes below.

Pork butt is full of flavorful fat just waiting to be smoked. The secret to this recipe lies in two things: marbling and the rub. Choose a pork butt that has plenty of marbling so it can melt into the meat and use this rub.

When we think of smoked pork, we also think of ribs. These baby back ribs are tender and smoked to perfection with a great crust on the outside and juicy, succulent meat on the inside.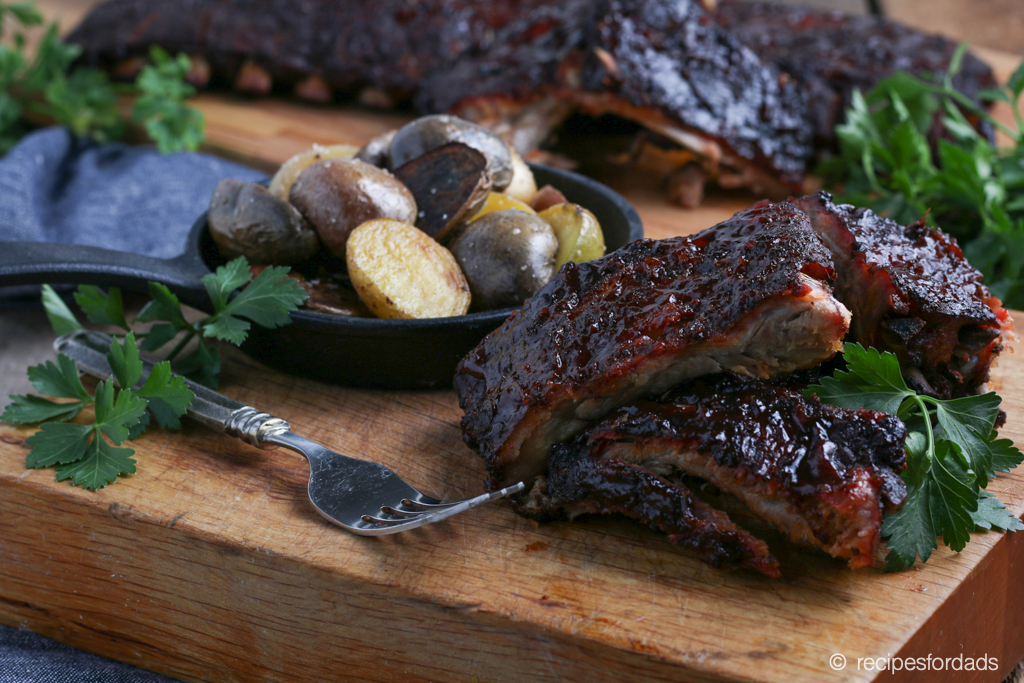 Here's proof that you don't need a fatty cut of meat to get a juicy, flavorful end product. This smoked pork tenderloin is a very lean cut, but after it's smoked, it's tender, juicy, and delicious.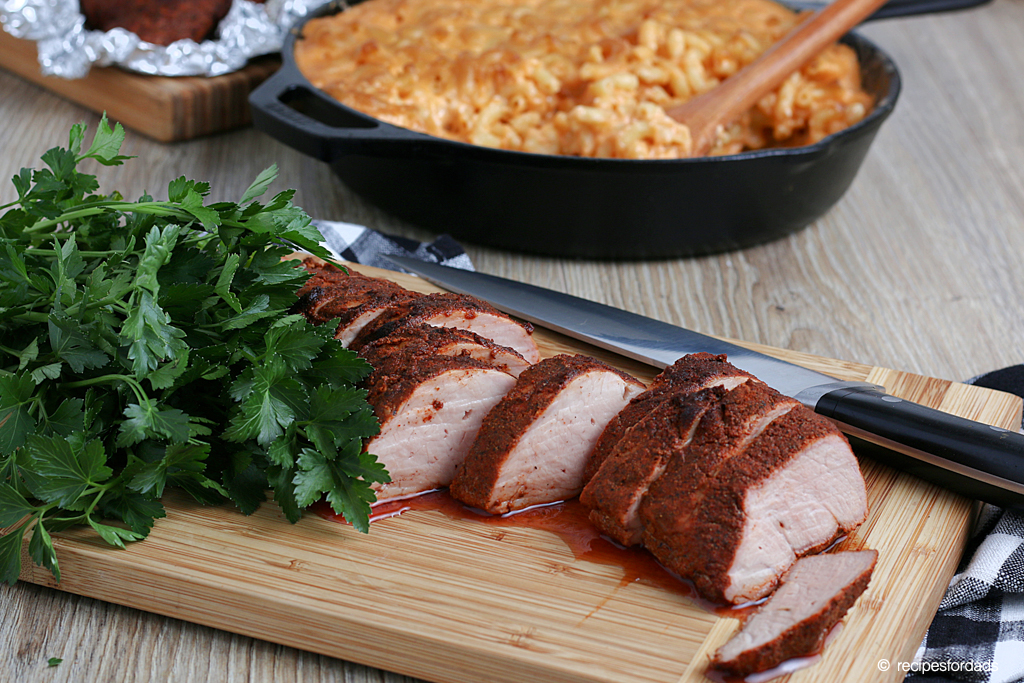 Why buy a smoked ham when you can smoke it yourself? It's tastier, juicier, and just plain better than anything you'll buy at the store. The bonus is that this is an incredibly easy recipe, so it's perfect for beginners.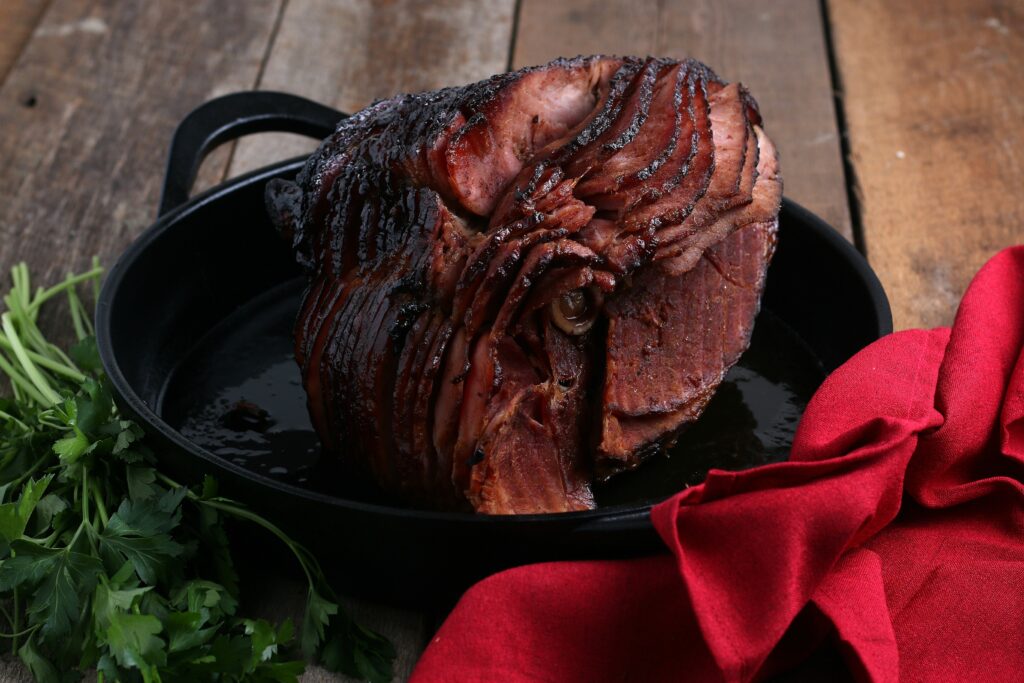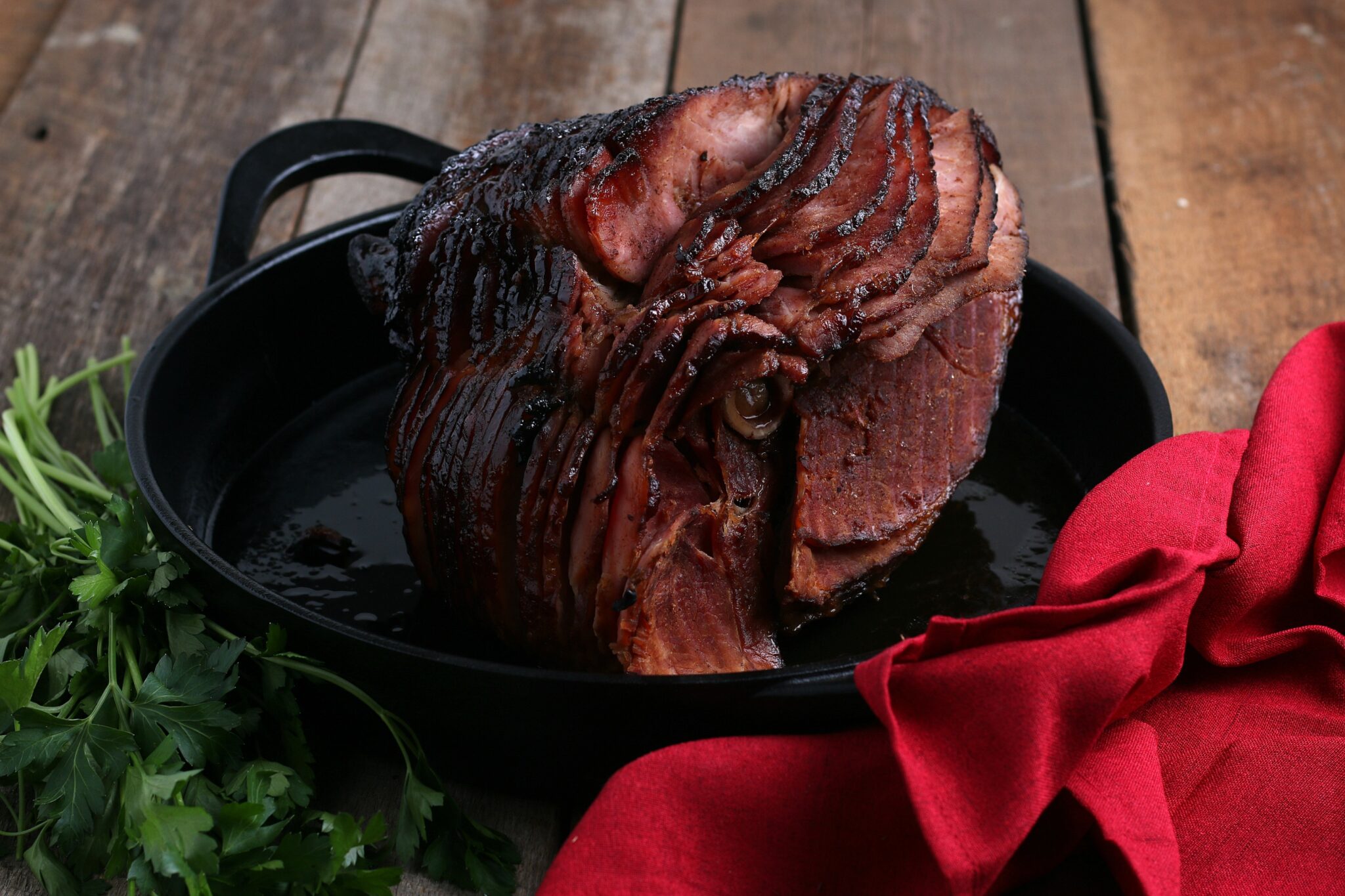 The wonderful thing about smoked pork chops — and pork chops in general — is that they don't require a lot of "fluff", all they need is a good brine, a few seasonings, and when cooked properly, they provide tons of flavor.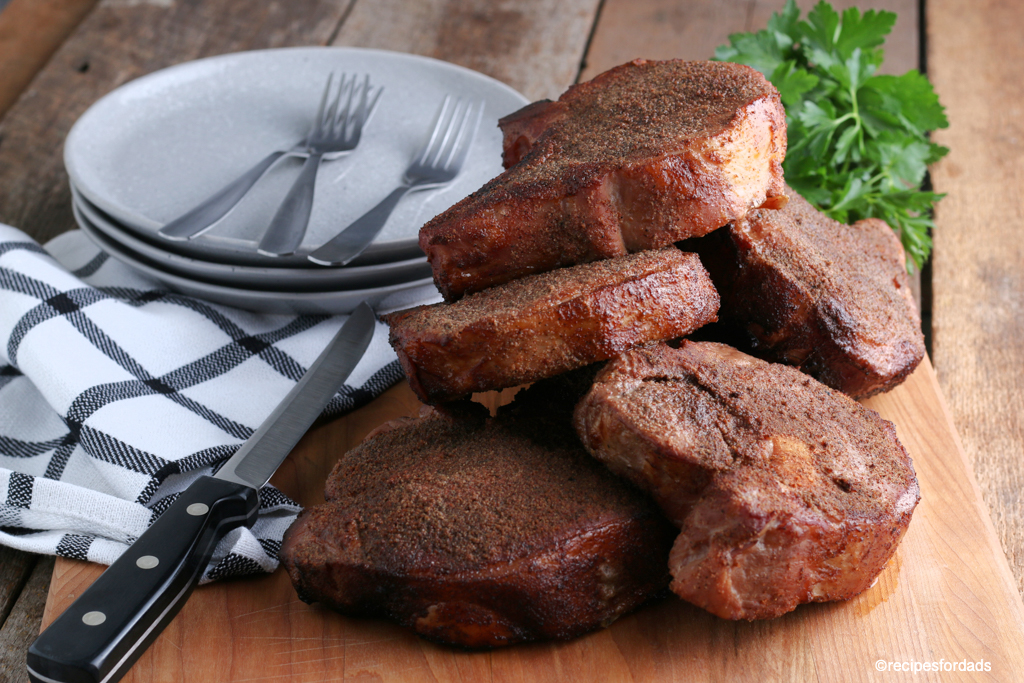 There's a trick to making smoked brats in beer. Done wrong, you'll end up with flavorless, bloated sausages that no one will eat. Done right, you'll wonder if your guests have started an eating contest you didn't know about. These smoked brats in beer will fly out of the smoker.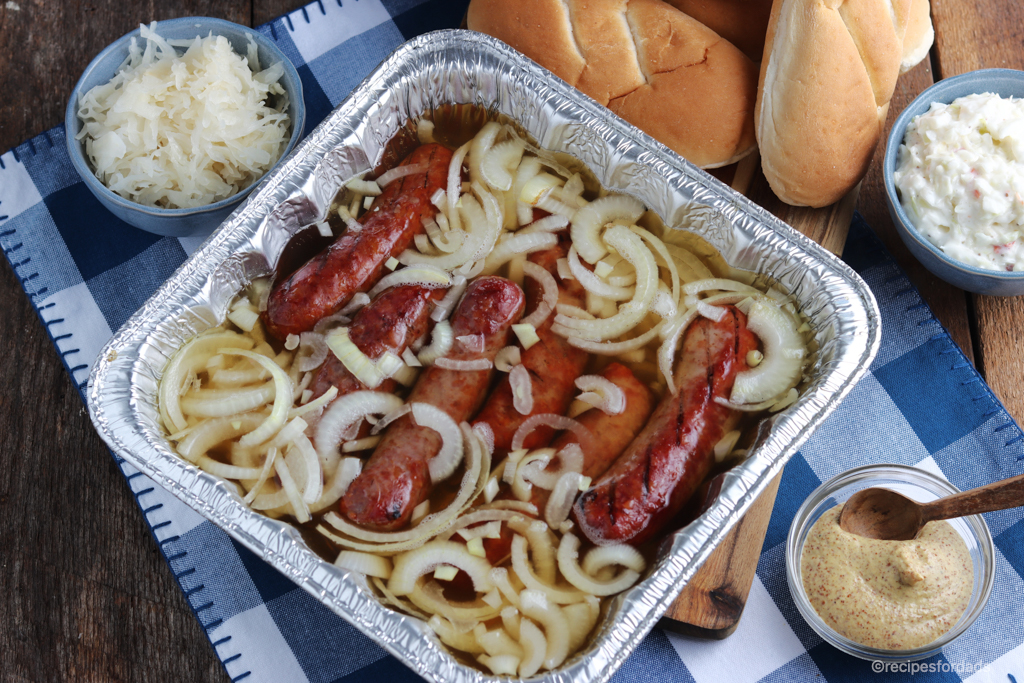 Never had pork belly? You don't know what you're missing. Layers of fat and meat come together to create a meat that is just begging to be smoked. When done properly, you'll have a smoky, melt in your mouth dish that will make you the hit of any get together.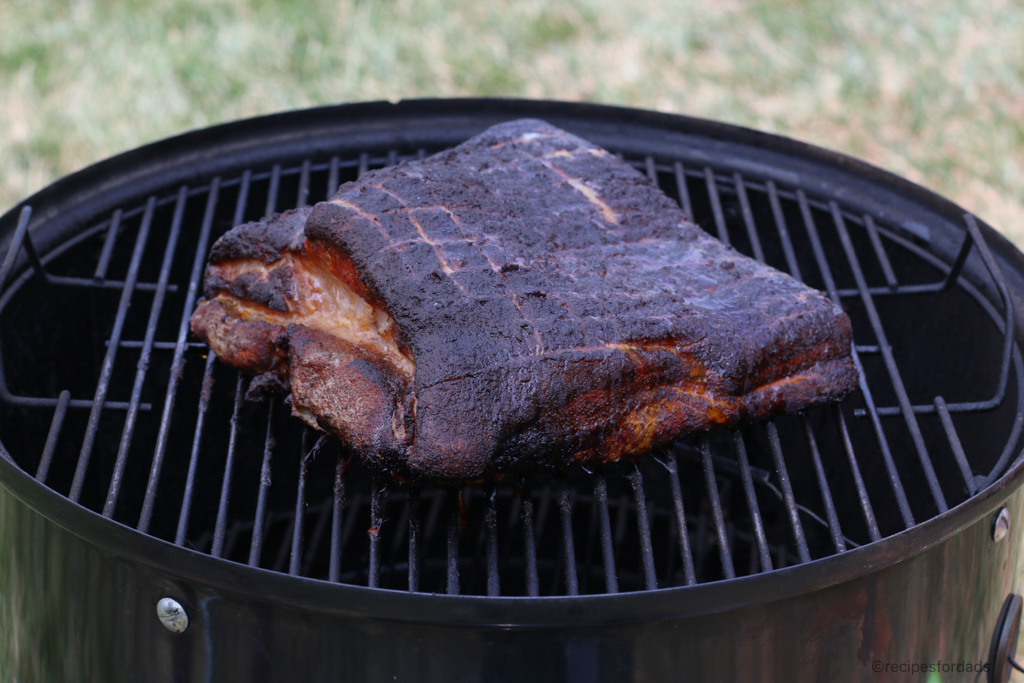 Smoked Burnt ends are extremely popular in BBQ joints and with good reason. You get this deep, smoked flavor and texture that can't be beat. If you have leftovers (it's very unlikely you will) you can also add cut up burnt ends into baked beans.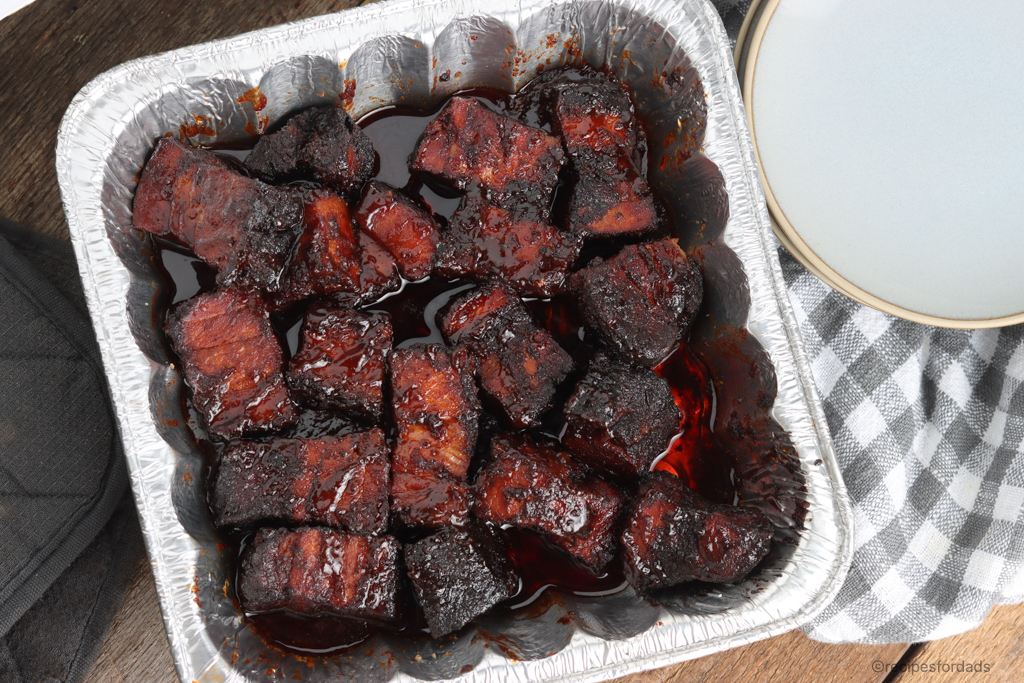 Best Beef For Smoking
Beef is another classic when it comes to the best meats to smoke. In fact, next to pork, it's THE classic type of meat to smoke.
Beef may not have the mild flavor that chicken or pork has, but the flavor of this meat pairs incredibly well with smoking. The beef seems to enhance the smokiness as much as the smoke enhances the beefiness.
Smoked Beef Jerkey is one of the easiest, and tastiest ways to make jerky. Smoked beef jerky, made correctly, is full of flavor and so much more affordable than the "fake" jerky you can get at the grocery store. Smoked beef jerky makes great snacks!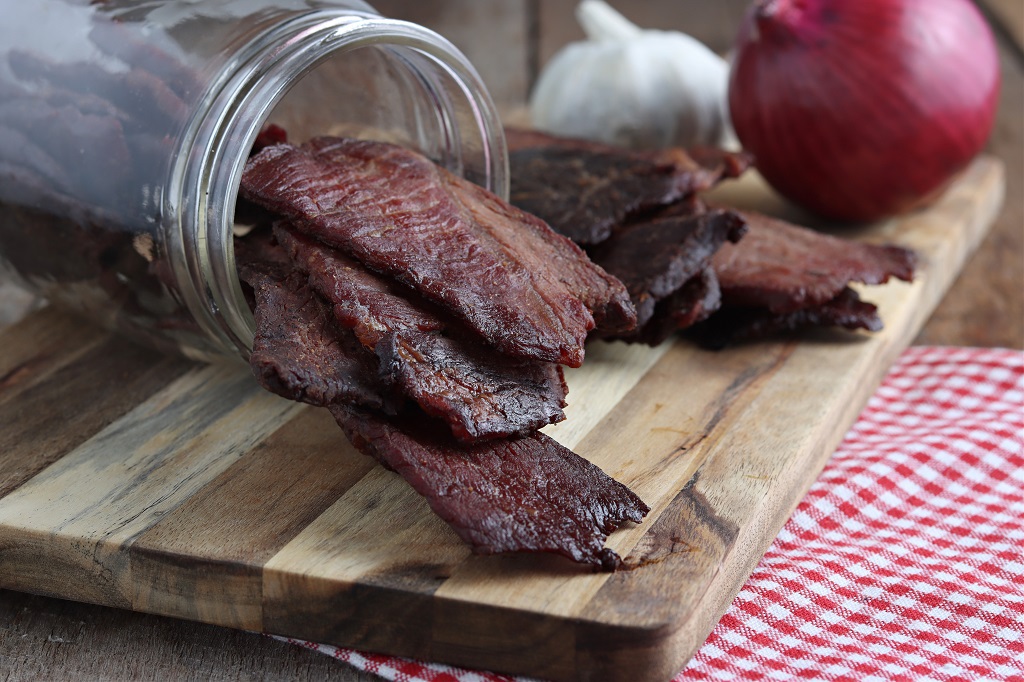 Brisket is the classic beef cut that we usually think of when we think of smoking beef. Cooked low and slow, the smoking process turns this relatively lean cut of meat that can be so dry when cooked improperly into a juicy, tender, hunk of heaven.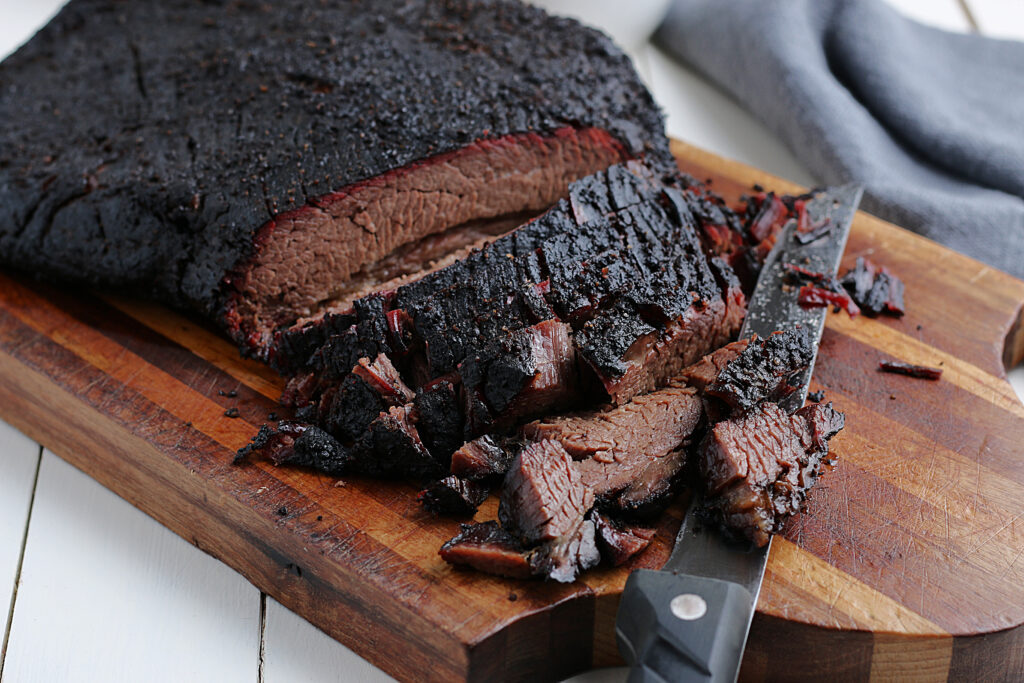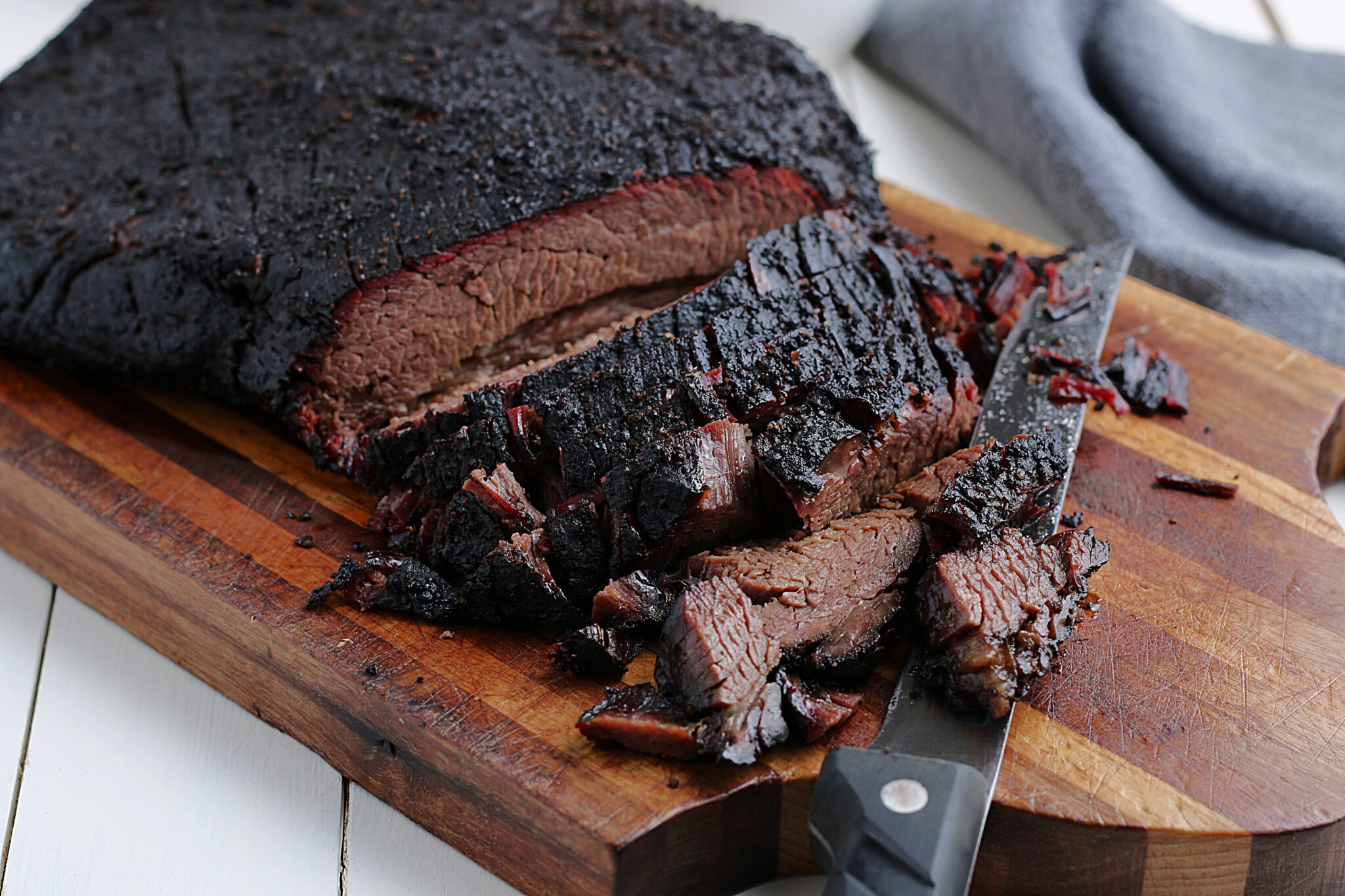 Beef ribs are second only to pork ribs when it comes to smoking. Larger and denser than pork ribs, beef ribs are perfect for cooking low and slow until the meat just falls off the bone.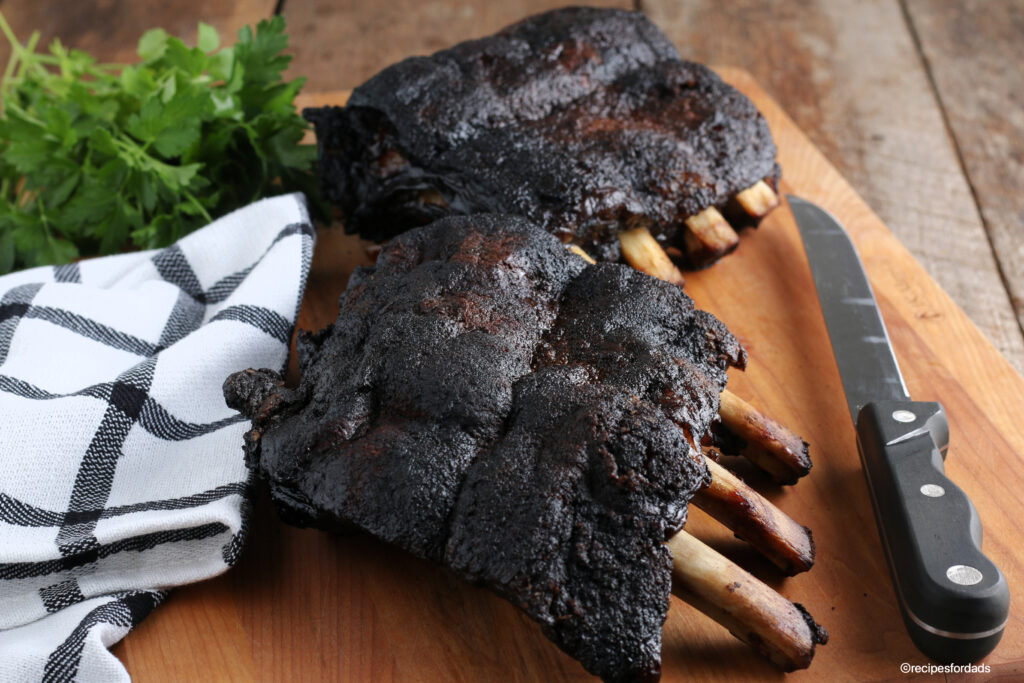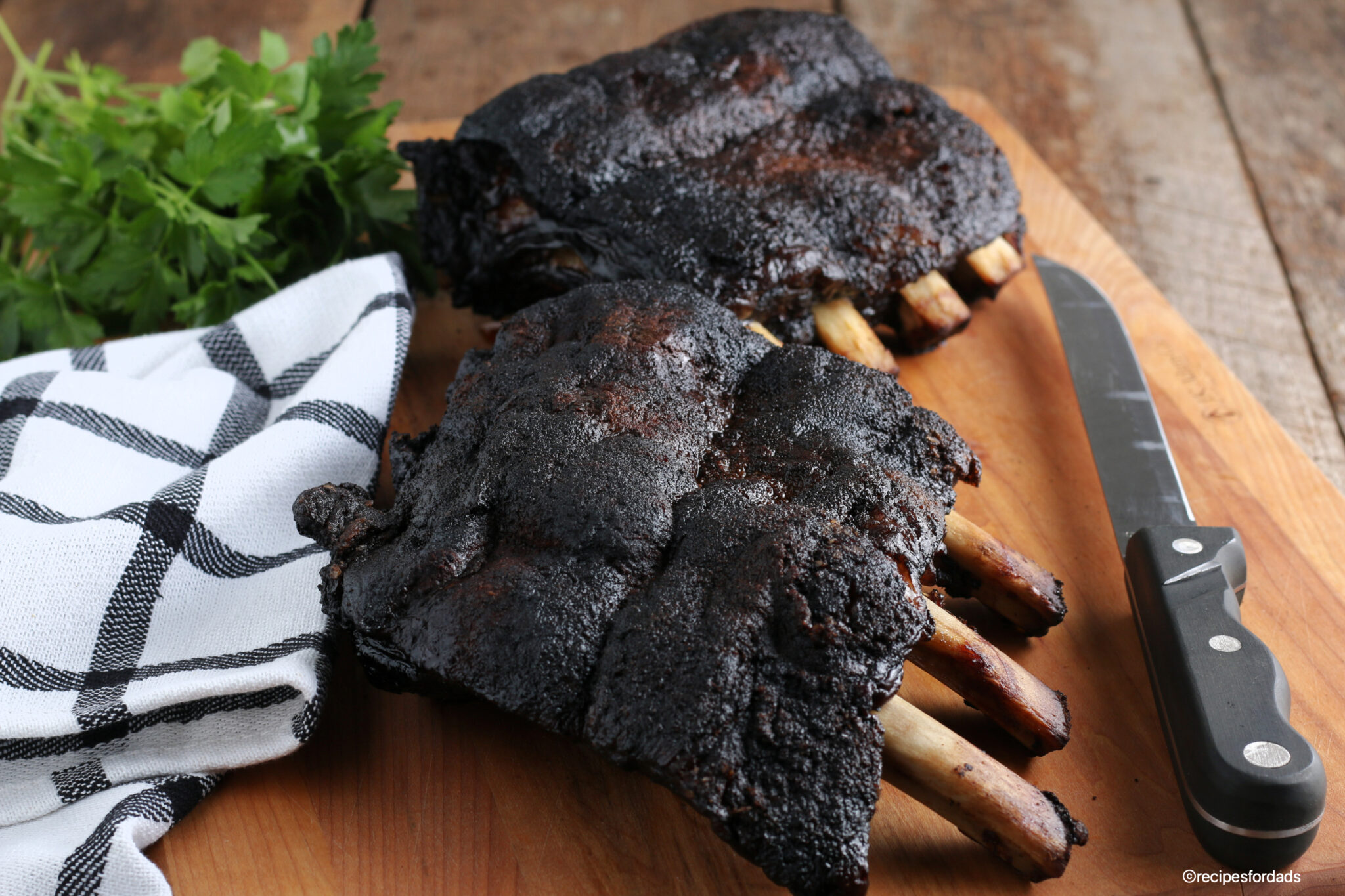 Meatloaf is one of those comfort foods that everyone seems to love. But have you ever smoked a meatloaf? In this post I discuss the best techniques and wood chips to use to achieve the best flavor. This meatloaf will be the one that your kids remember and think back fondly on once they move out.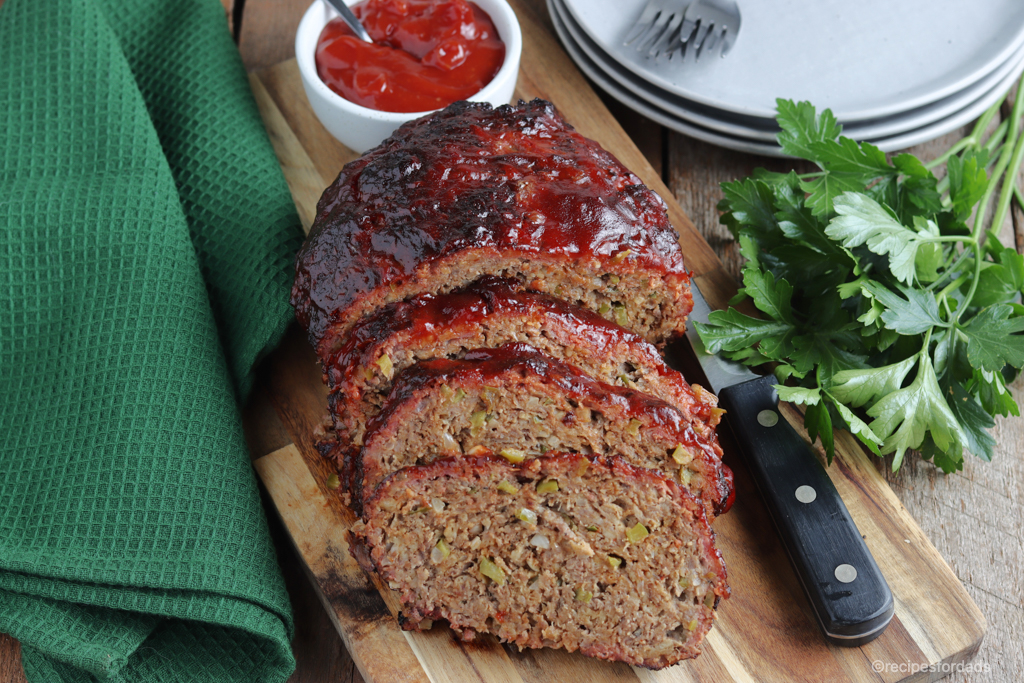 Grilled. Fried. Smoked? Yes. Smoked burgers are incredible. You'll never go back to cooking burgers on the grill once you learn how easy smoking burgers can be. You won't believe how insanely delicious these burgers are. These burgers give you that perfect charred flavor while remaining moist.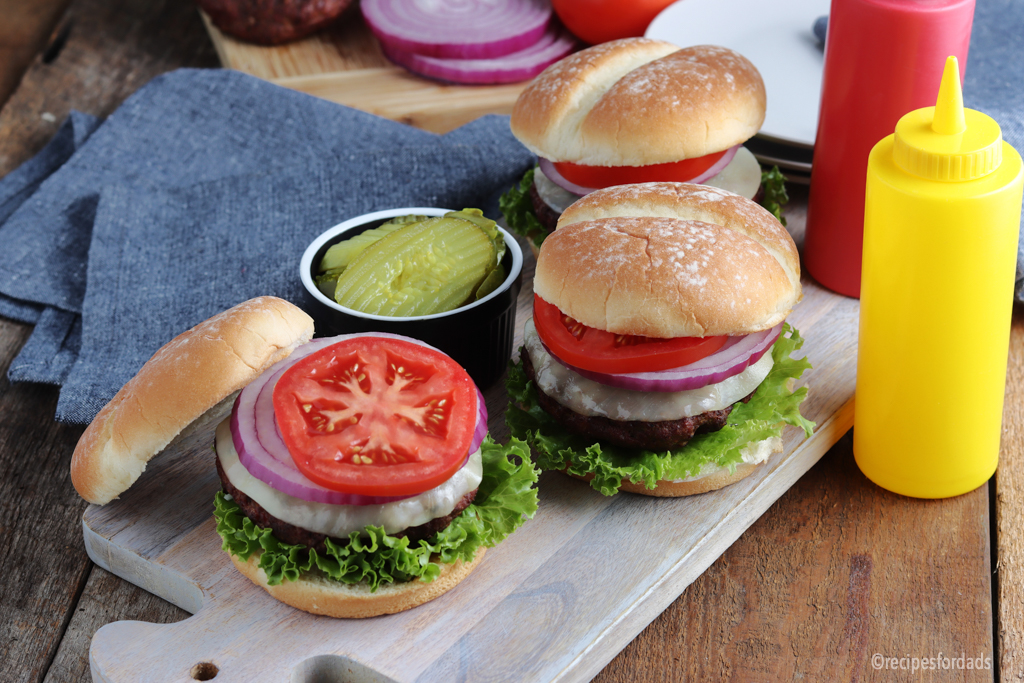 Honorable Mentions
Finally, we have other cuts of meat, that don't fall into the main categories we think of when we think of smoking meats.
While these may not get as much love as beef, pork, and chicken, they're still well within their rights to be included in the best meats to smoke.

That's right sausage. You might not immediately think of sausage when you think of smoking meats, but that's about to change. You can smoke any type of sausage you like on the grill, and it always comes out delicious.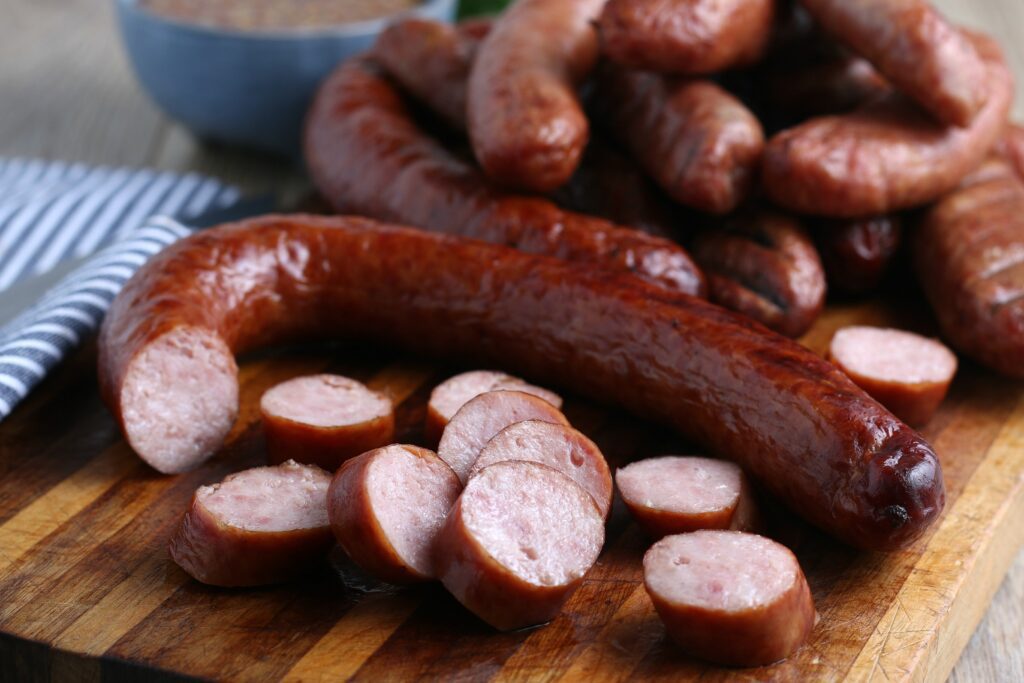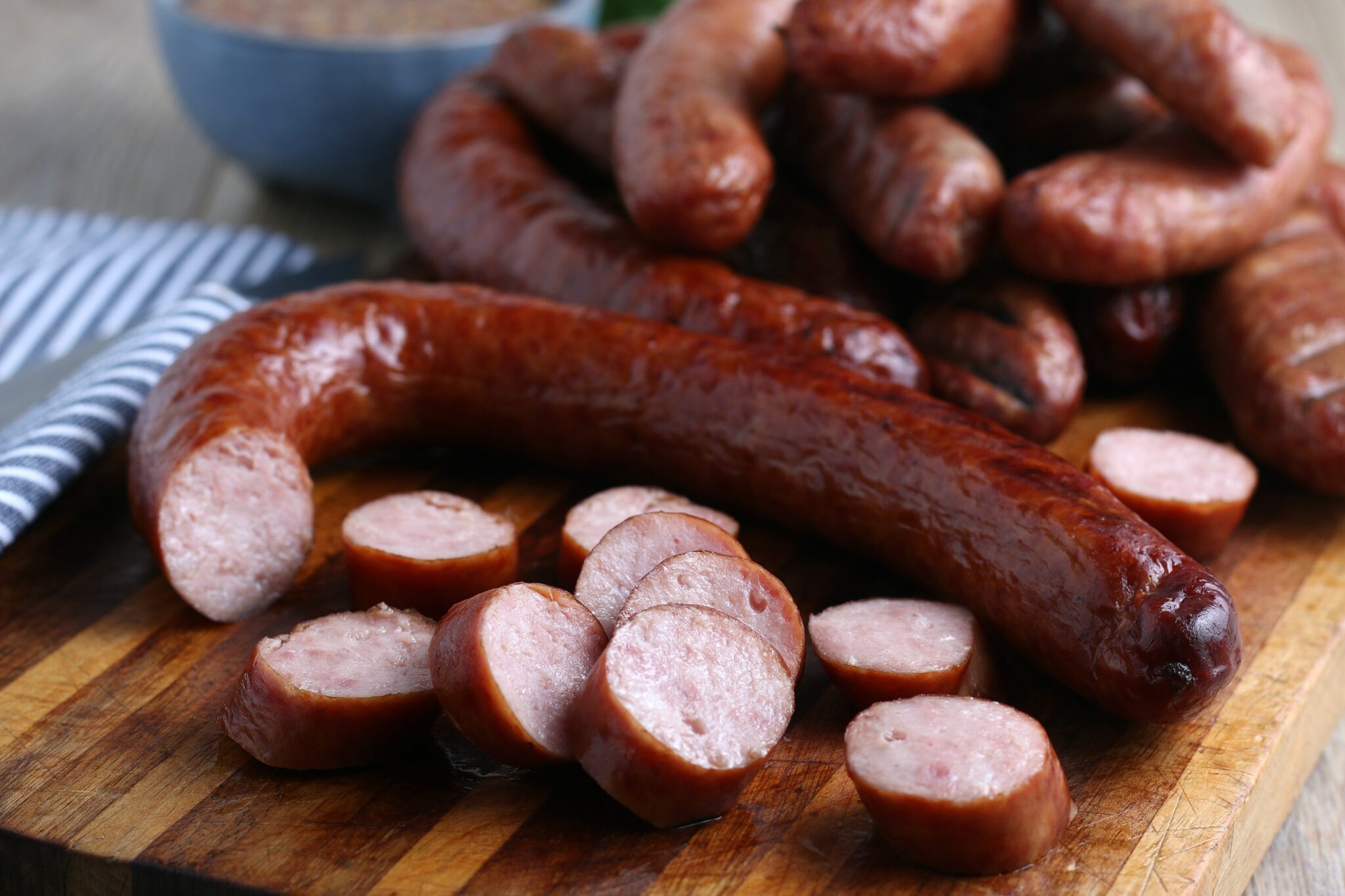 You can find smoked salmon in almost any store these days, but making it yourself is the best way to go. Homemade smoked salmon is full of flavor, easy to make, and has zero preservatives – outside of the smoke itself, of course.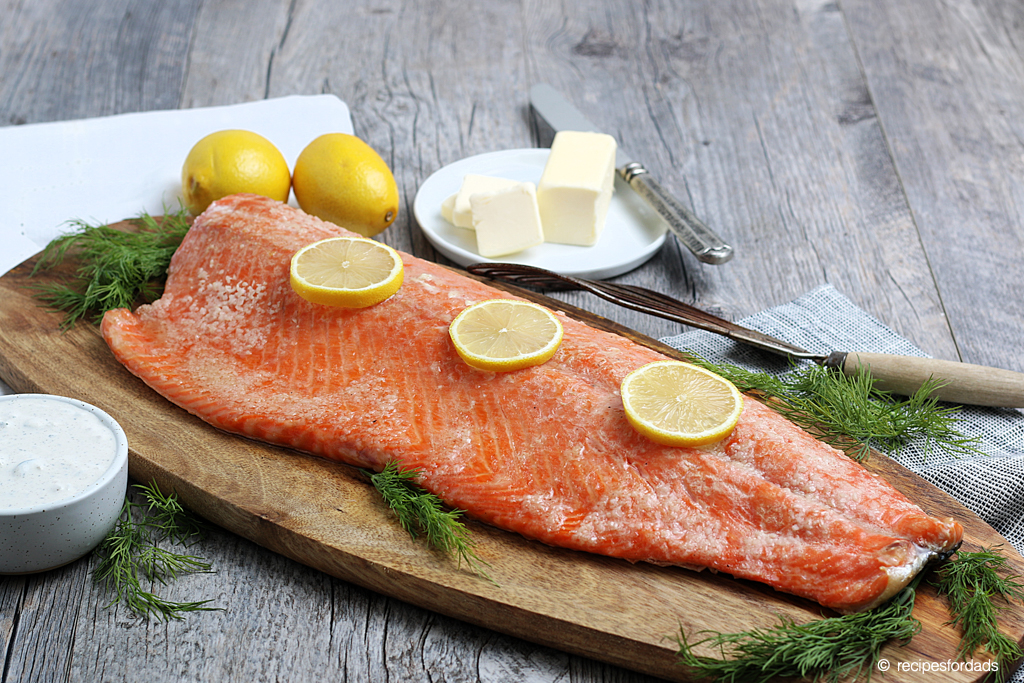 This dish is a meat and a side all in one, which makes it a unique addition to this list. The flavors of this recipe are truly unique. The saltiness of the corned beef combines with the smoke to create a flavor that you've likely never experienced before.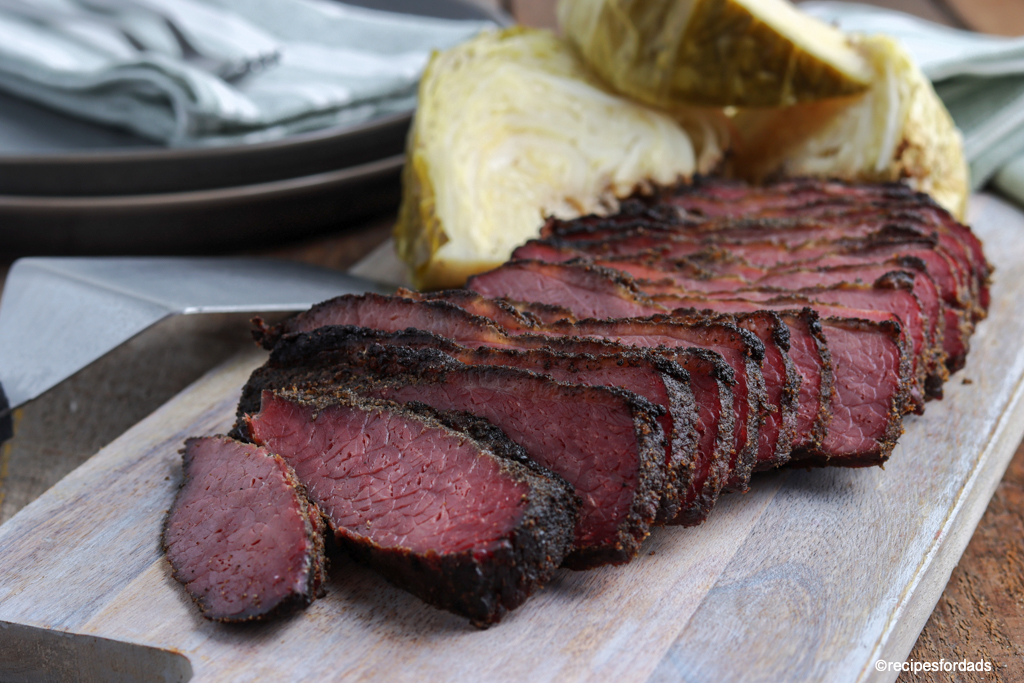 So what are the Best Meats to Smoke? All of Them!
That's not an exaggeration. The best meats to smoke are all the meats.
From beef, pork, and chicken to fish, sausages, and even side dishes, you can smoke anything, and you'll always be pleased with the results.
The unique flavor that smoking imparts to food makes it one of the best ways to cook meat, vegetables, fruits, and more. Give it a try today.
I will be adding more smoked meats and smoked recipes real soon! So, make sure you check back often.
I would appreciate your support on Pinterest and Facebook as I am trying to grow my audience to keep producing great content!