Howdy, y'all!
I'm Mark Rogers (a BBQ aficionado) and dad who loves to cook, BBQ, smoke, and grill for my family and friends every chance I can get. I developed an interest in outdoor cooking at a very young age and learned from the best, my grandfather and dad.
Over the years, I have especially enjoyed discovering new and tasty recipes, getting creative with seasonings, sauces, and rubs, and mastering the art of smoking meats. I like to bring people together with a shared passion. I hope I can inspire other dads to cook amazing recipes for their families and hopefully enjoy cooking, grilling, and smoking as much as I do.
So grab a beer, and let's cook up some delicious recipes together that will impress your family and friends.
I am a member of the Georgia Barbecue Association and I always look forward to sharing my favorite recipes within our local communities and BBQ Festivals.
Mark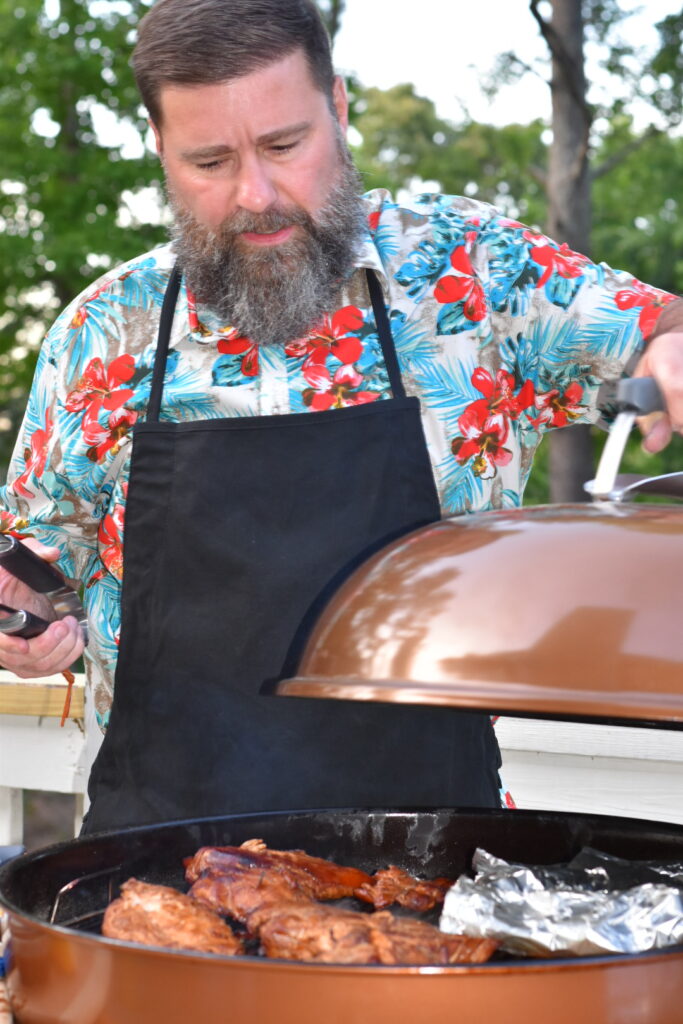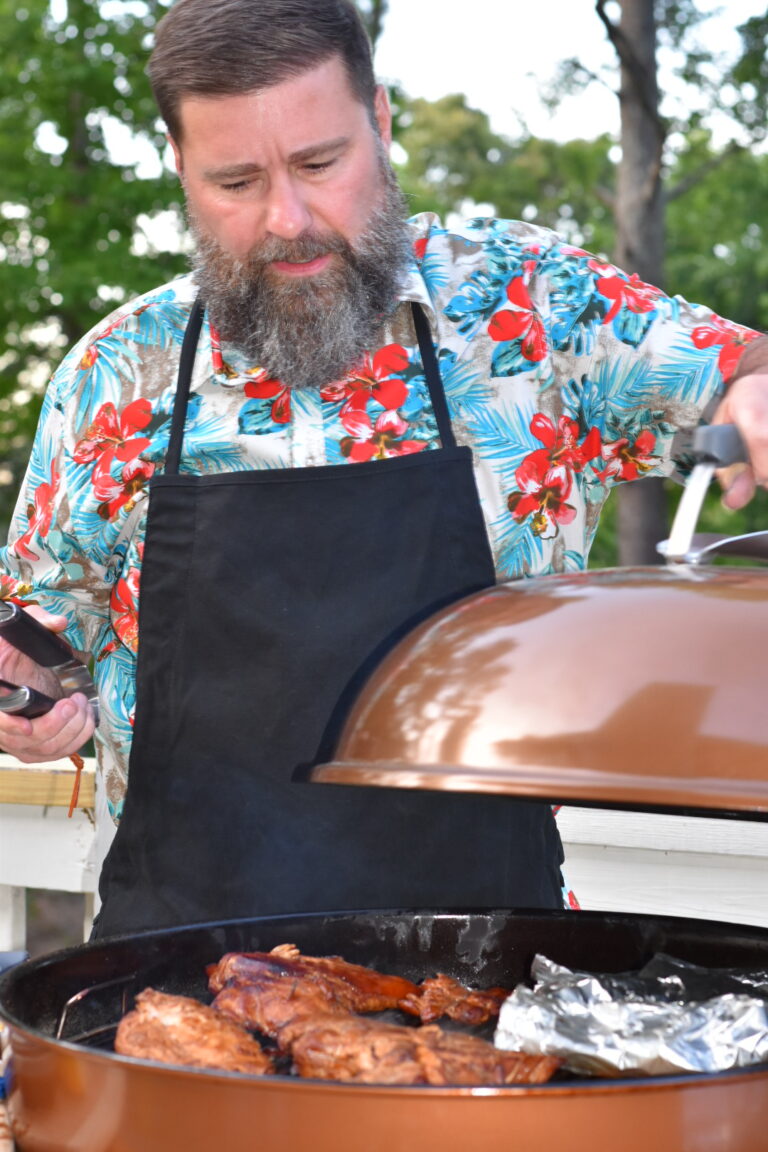 Where the magic happens
More often than not, you'll find me in the backyard with my smoker or grill cooking up some of the tastiest meats, no matter the weather, and having FUN.
Featured on
I have been featured on METUS Tech Show podcast, SNIP News, & ACHR News.