This post contains Affiliate Links. Read my full disclosure for more info.
Is there anything better than a hamburger straight off the grill on a warm day? I didn't think so until I learned just how killer smoked burgers are. If you want a juicy, charred but not burnt burger that melts in your mouth, this insanely delicious recipe is for you.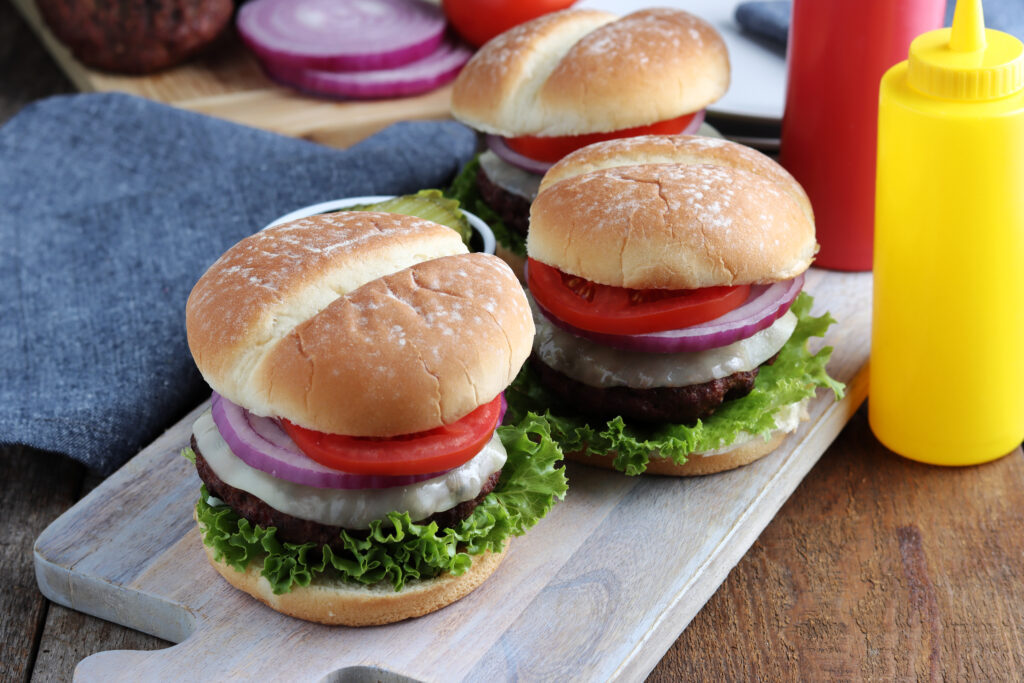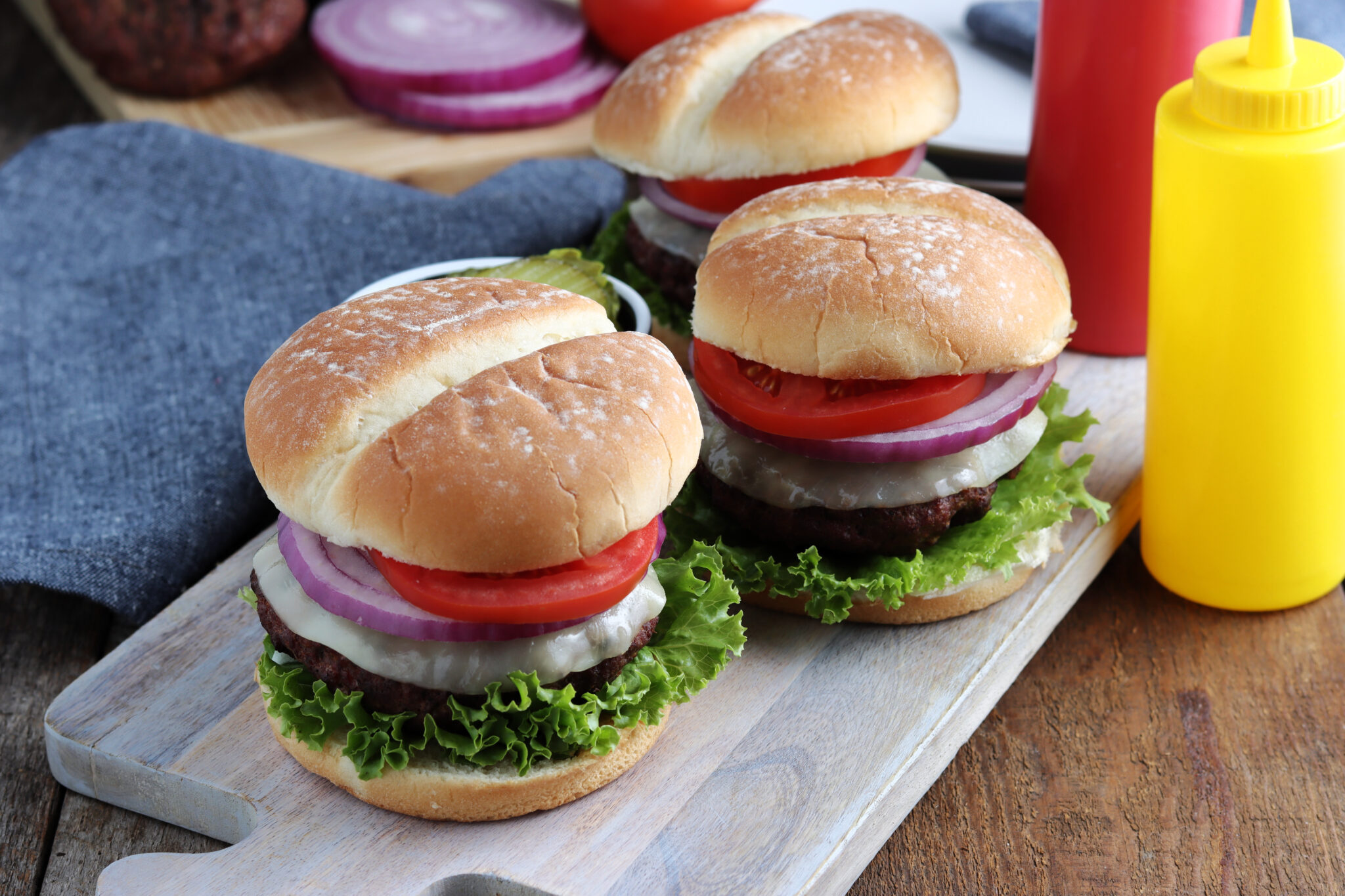 Pro Tips for Making Hamburgers in a Smoker
Before we get started, I think it's important to share some facts with you before making the trip to the grocery store.
First, as much as I'd like to pretend I want a healthy recipe for burgers — you can always throw a side of smoked vegetables together as a side if you really want to be "healthy" — the truth is:
I want my burger to be full of flavor — which is why whenever I make burgers, I choose ground beef that is an 80/20 mix.
That 20% of fat is going to give you a burger that is moist and full of flavor — not dry like something you've just picked up at a drive-thru.
Next, the type of wood chunks you use matters when smoking burgers, just like every other smoker recipe. I recommend using hickory wood chips for this recipe. It's not overpowering and adds a great flavor to the meat. 
Lastly, and probably second most importantly, do not overcook the burgers. When you're smoking meats, it's important that you go by internal temperature, not color.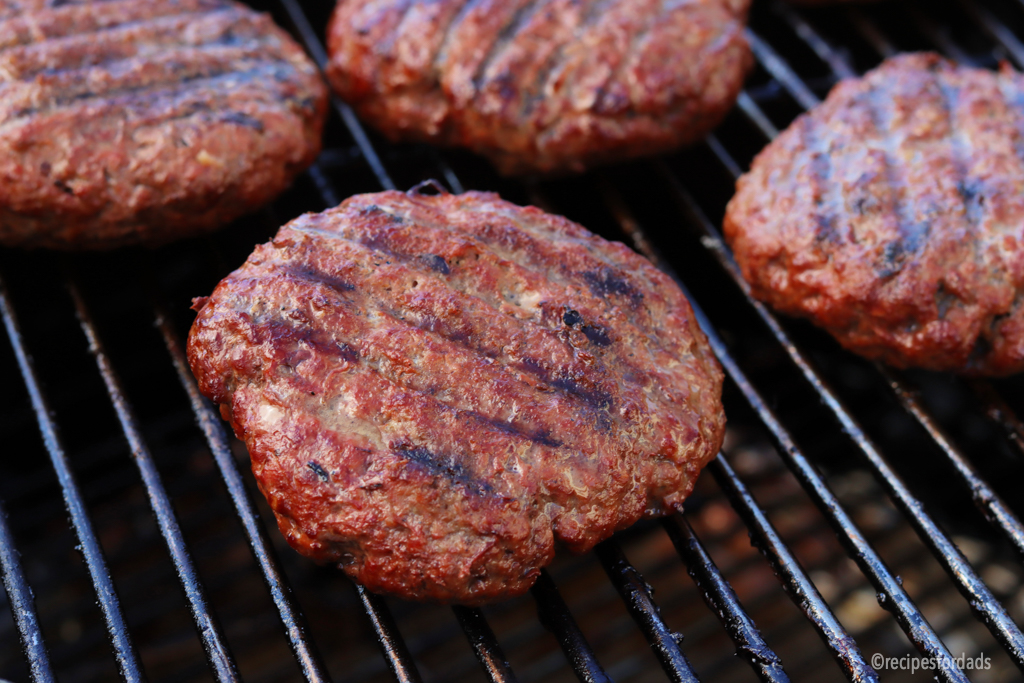 When smoking meats, a chemical reaction happens that turns the meat a slight pink hue — so you can't cut into a burger and judge how "done" it is based on color — it will still be pink an hour later.

Instead, base your "doneness" off of this smoked burger internal temperature guide:
Rare 120°F
Medium-Rare 130°F
Medium 140°F
Medium-Well 150°F
Well Done 160°F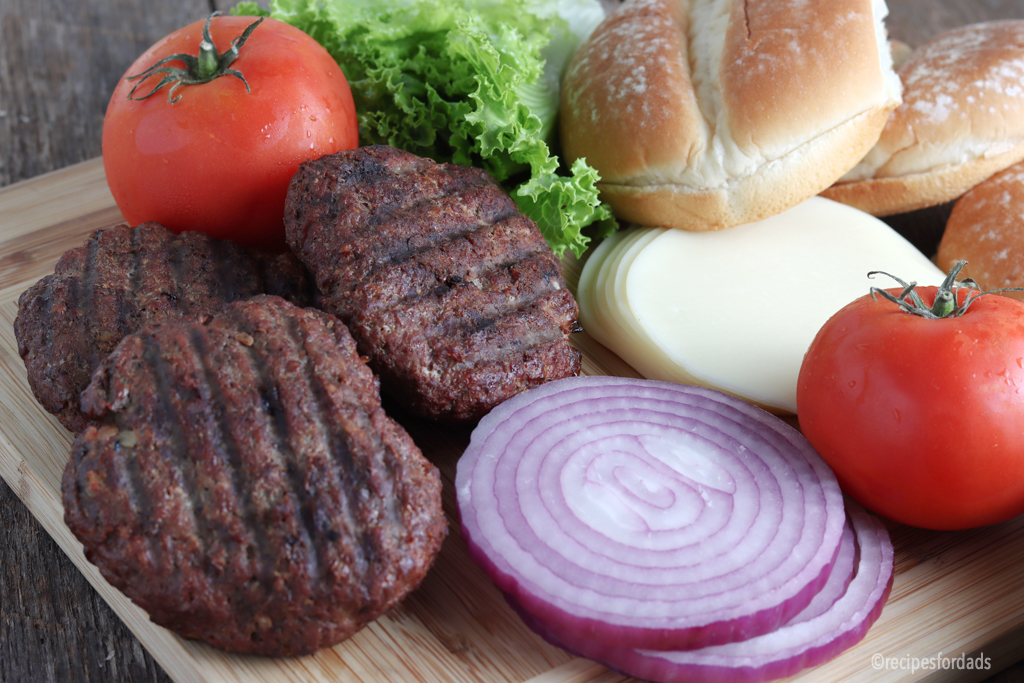 This should be the temperature after the meat has rested. I always recommend pulling the burgers off when the internal temperature is 15°F below the desired internal temperature.
How to Make Smoked Burgers
For this recipe, you'll need:
80/20 ground beef
Kosher salt
Black Pepper
Egg
Worcestershire sauce
Minced Onion
Garlic 
Sliced cheese of your preference — provolone, pepper jack, cheddar, any will do.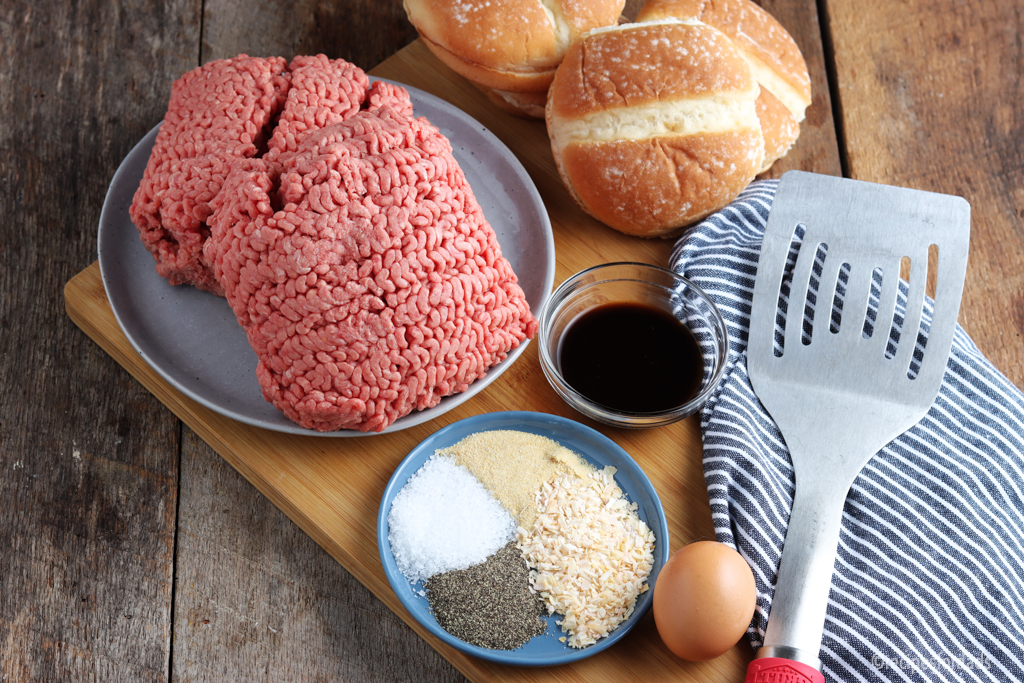 Once you've gathered the necessary ingredients, getting started is easy. Preheat your smoker to 225°F.
Without overmixing, combine all of your ingredients into a bowl. Once combined, make your patties.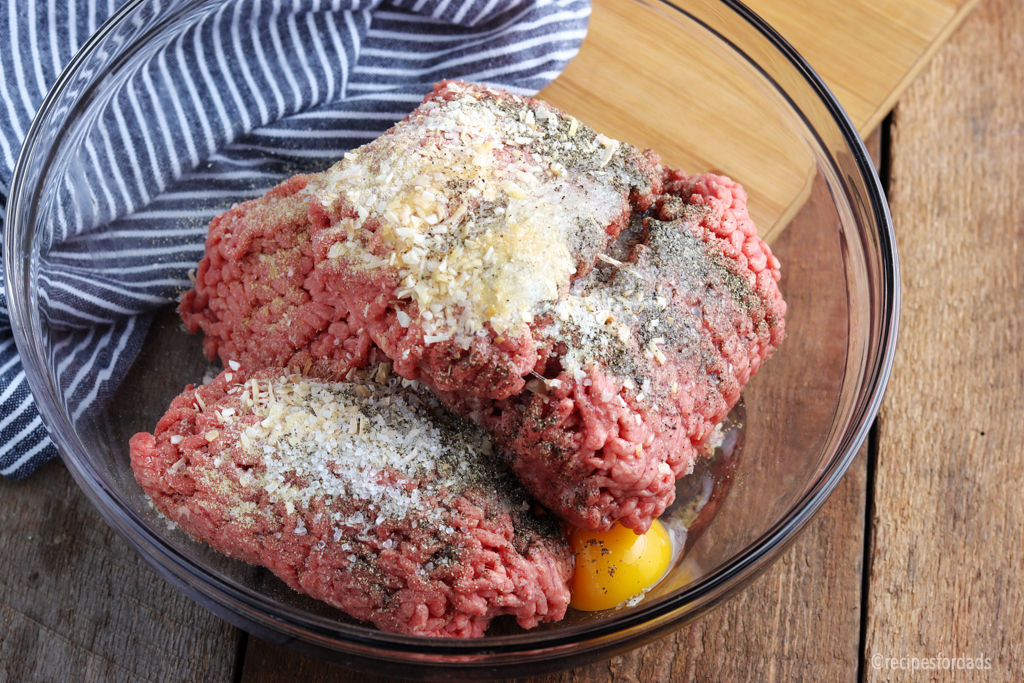 I use a scale for any hamburgers I make; it helps keep all the burgers equally portioned. If you don't have a scale, you can purchase one, (like this one,) on Amazon for a reasonable price.
Each portion should be ⅓ of a pound before being smoked.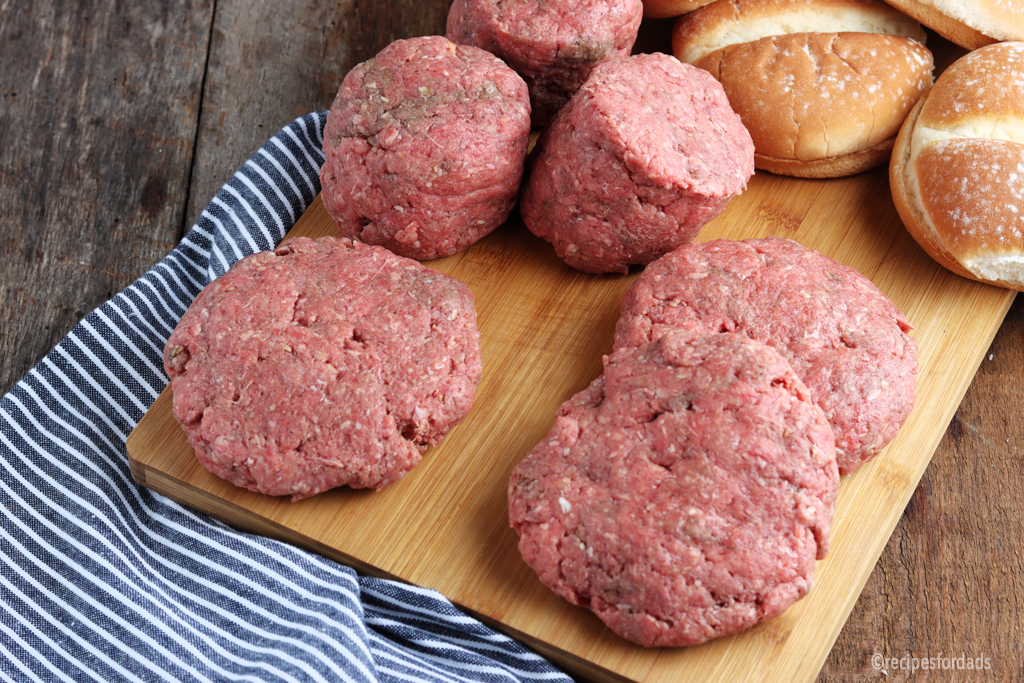 How Long to Smoke Burgers
Once the smoker is up to temperature, add in your hickory woodchips and place the burger patties directly on the grates of the smoker. Smoke until your patties have reached 15°F below the desired temperature.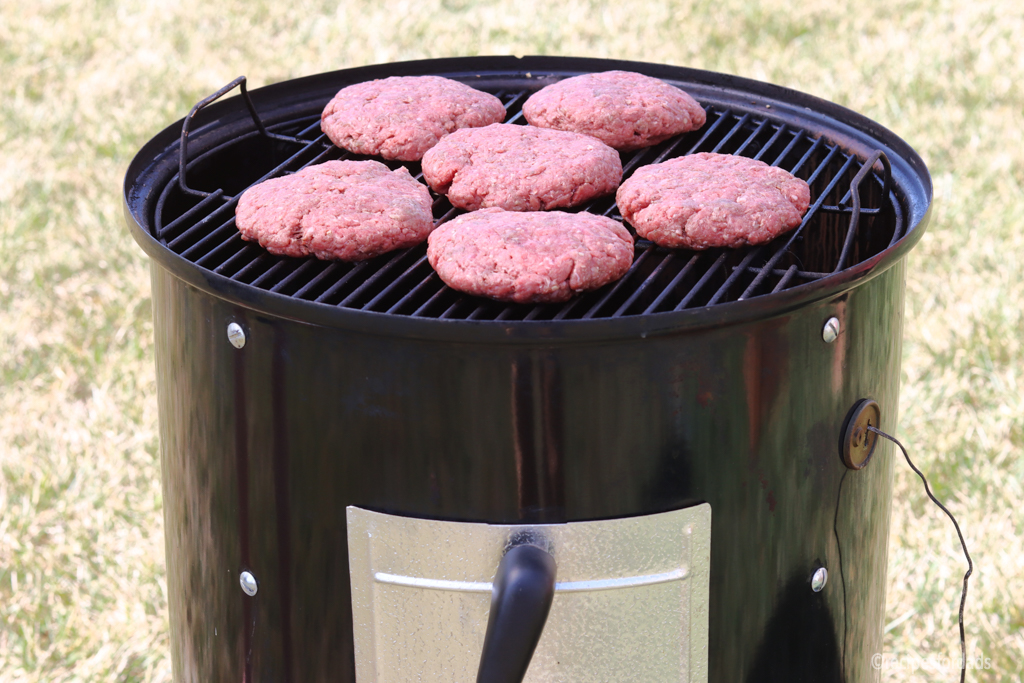 Depending on how you like your burger cooked, the smoking time is generally between 60-90 minutes.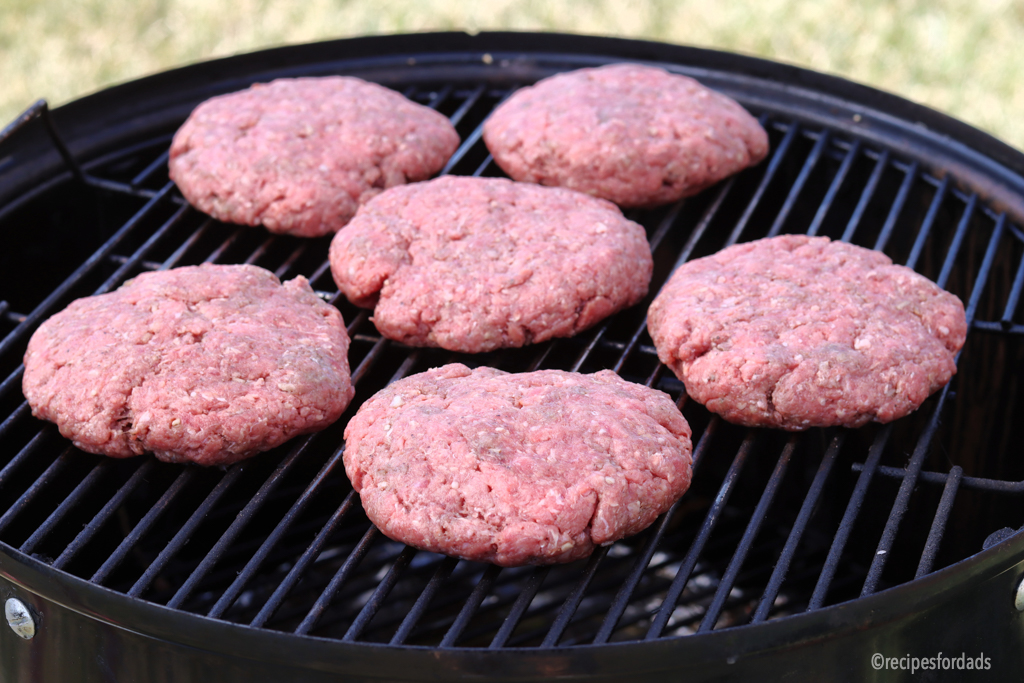 Once this temperature has been reached, turn up the heat to 400°F and let your burgers sear for about one minute on each side until the desired temperature has been reached.
This gives them the perfect outer char while keeping the burger moist.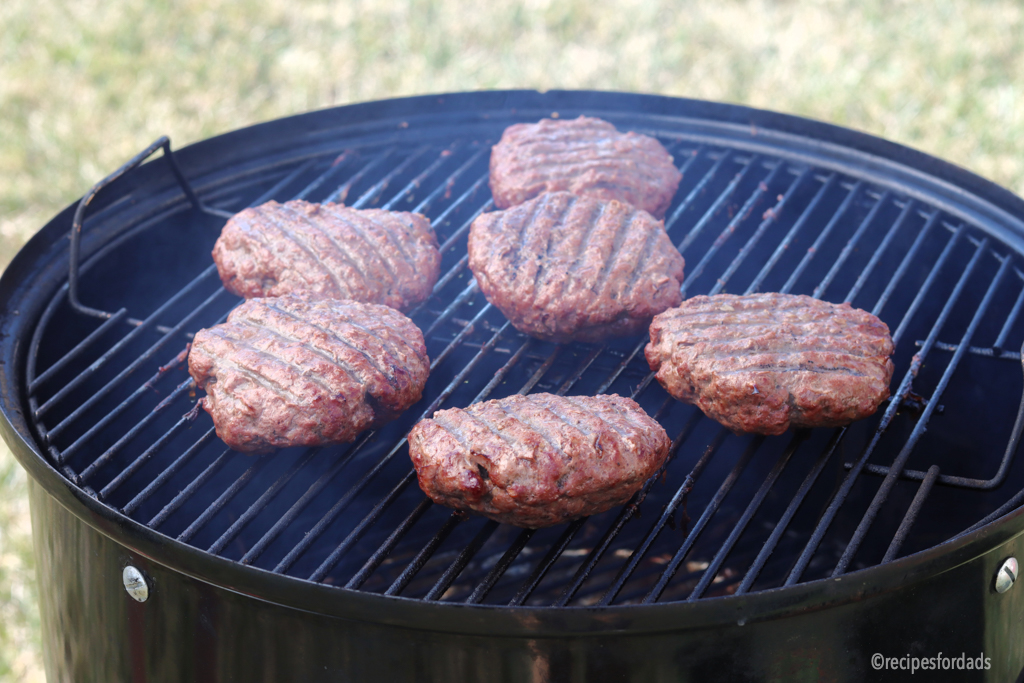 Serving Smoked Hamburgers
You can serve these smoked burgers with all the fixing you desire. Sometimes we keep things simple in our house with the regular toppings, cheese, lettuce, tomato,  and sometimes we switch things up and throw an egg, some bacon, even guacamole on top.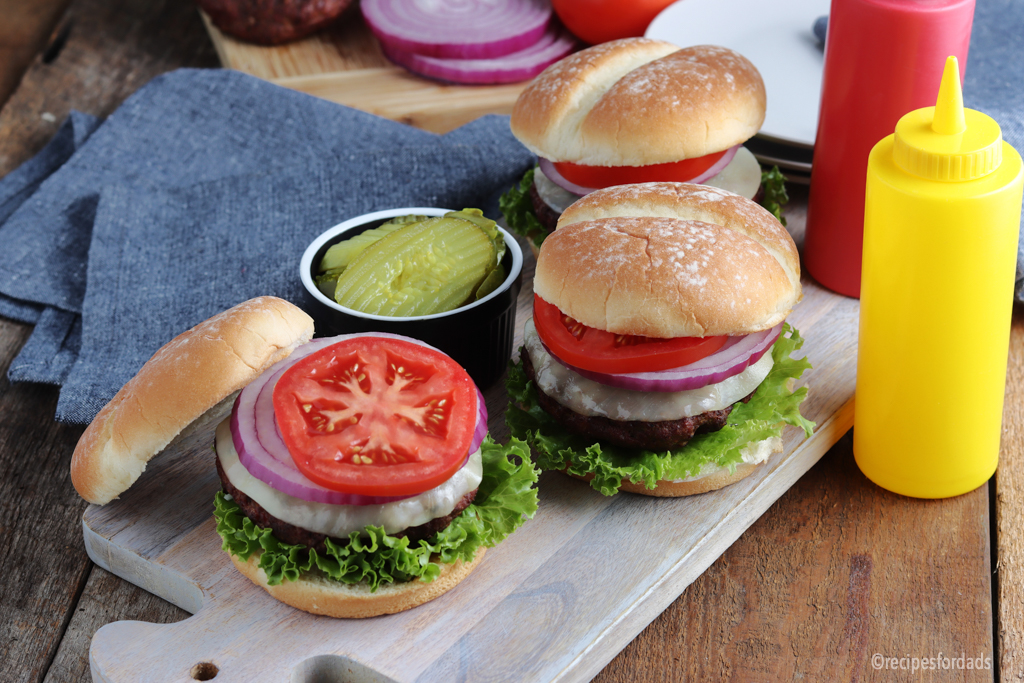 My favorite sides to serve with this dish are grilled potato wedges, homemade coleslaw, or these easy Instant Pot baked beans.
Not feeling a side? Try these grilled peaches as a summer picnic dessert!
If you don't have a smoker and looking for the best burger recipe, don't forget to check out my grilled hamburgers. I also teach you the best way to grill your burgers on a charcoal or gas grill like a pro!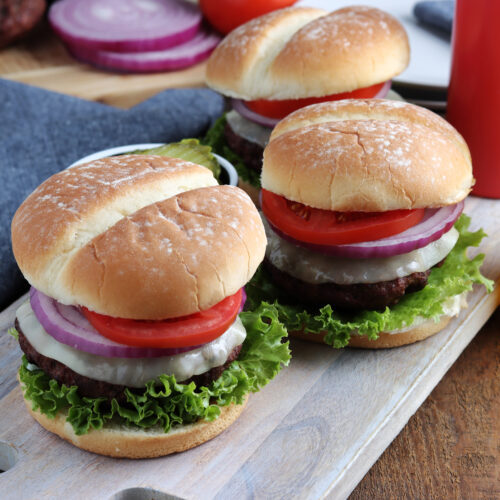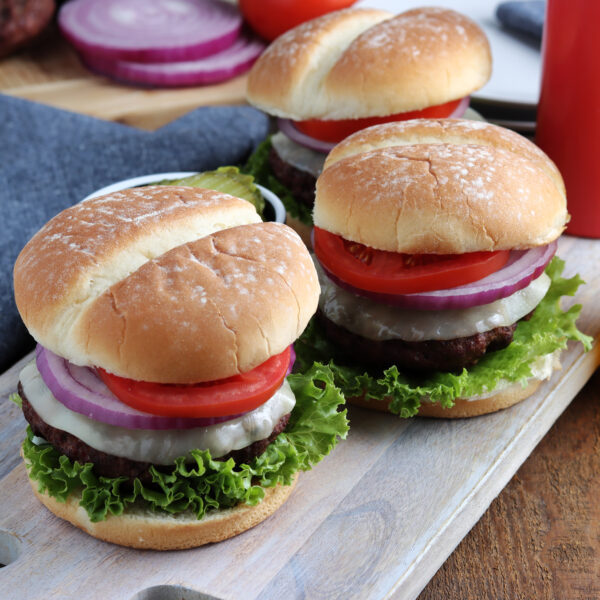 Smoked Burgers
If you want a juicy, insanely good charred but not burnt burger that melts in your mouth, these smoked burgers will be the perfect recipe!
Print
Pin
Ingredients
2

pounds

ground beef

80/20

2

teaspoons

Kosher salt

1

teaspoon

black pepper

1

egg

2

tablespoons

Worcestershire sauce

1

tablespoon

minced onion

1

teaspoon

garlic powder

Assorted buns and condiments

Provolone

pepper jack, cheddar, or American cheese (optional)
Instructions
Combine all ingredients in a mixing bowl.

Preheat the smoker to 225 degrees F.

Weigh your ground meat into six ⅓lb portions and form into patties with your hands. Patties should be 1 – 1.5 inches thick.

Place the burgers directly onto the grates of your pre-heated smoker. Smoke until 15°F below your desired finished internal temperature. (see temp chart)

When 15°F below finished temp is reached, increase the temperature of your smoker to 425°F. Reverse sear for about 1 minute a side until the finished desired temperature is reached.

Remove from smoker/grill and place on burger buns. Top with desired toppings and enjoy!
Notes
Finished Temperature Chart
Rare

120F

Medium-Rare

130F

Medium

140F

Medium-Well

150F

Well Done

160F
Nutrition
Calories:
496
kcal
|
Carbohydrates:
3
g
|
Protein:
53
g
|
Fat:
28
g
|
Saturated Fat:
11
g
|
Polyunsaturated Fat:
2
g
|
Monounsaturated Fat:
12
g
|
Trans Fat:
1
g
|
Cholesterol:
373
mg
|
Sodium:
3227
mg
|
Potassium:
896
mg
|
Fiber:
1
g
|
Sugar:
1
g
|
Vitamin A:
338
IU
|
Vitamin C:
1
mg
|
Calcium:
75
mg
|
Iron:
7
mg