This post contains Affiliate Links. Read my full disclosure for more info.
Searching for a smoked chicken wing recipe that are easy to make, crispy on the outside, but fall off the bone tender and juicy on the inside?
You'll love these smoked chicken wings and so will all your neighbors. 
If you don't want to drag out your smoker and looking for some quick and delicious grilled chicken wings instead, you might like my grilled wings recipe with homemade rub.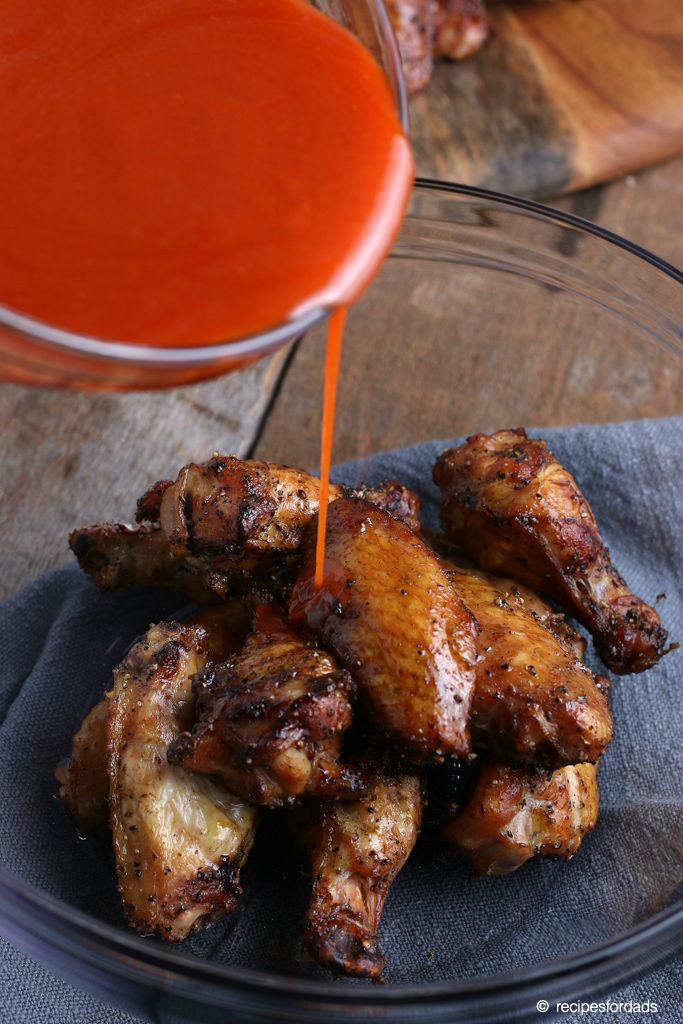 Crispy smoked chicken wings are all about two things:
Temperature
Timing
Keep reading to learn how to make the perfect smoked wings for your favorite chicken wing recipes.
How to Smoke Chicken Wings
This first tip is probably one of the most important factors of a good smoked chicken wing recipe. You want your chicken wings to be dried thoroughly before even seasoning them.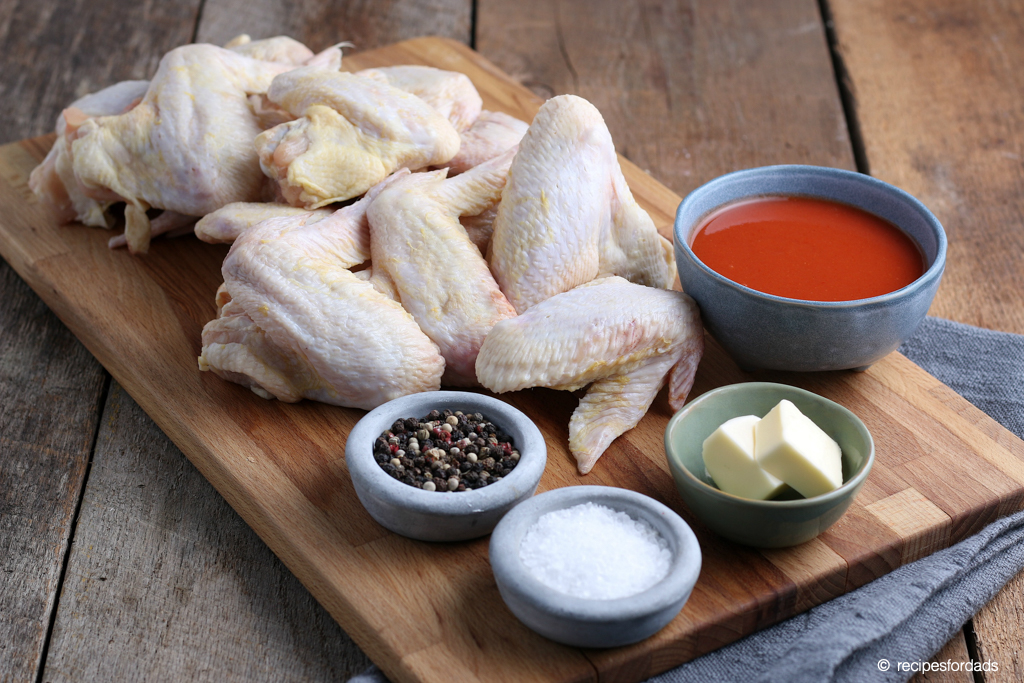 If you skip this step, you'll likely end up with soggy skin.
What is the best way to cut the chicken wings?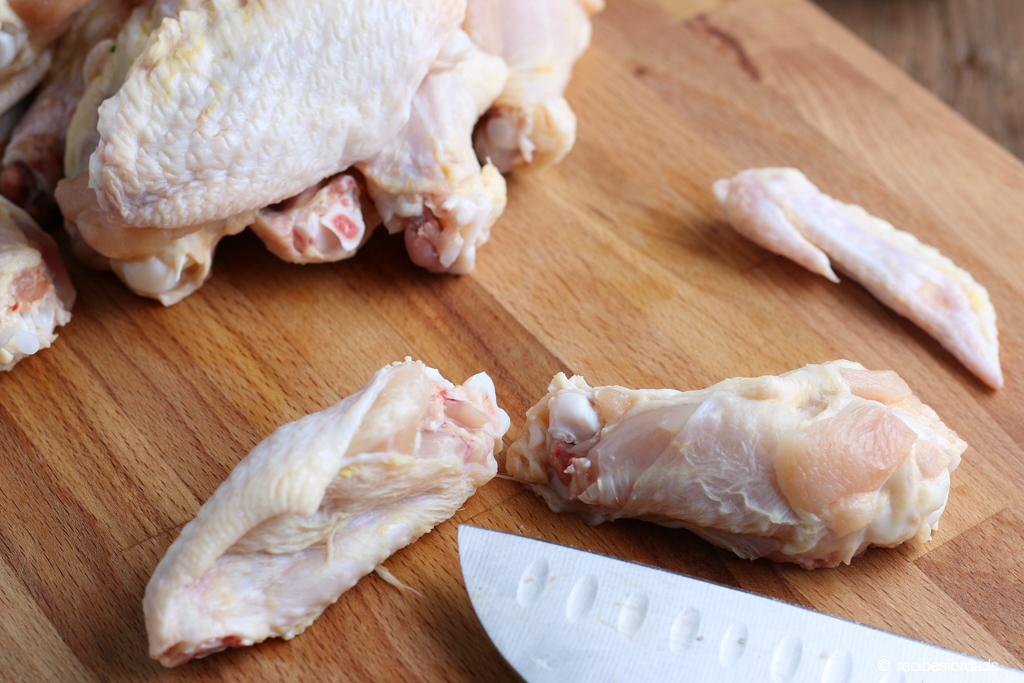 How long and what temp to smoke chicken wings?
Now, remember, I mentioned in the beginning there are two key factors for smoking the perfect chicken wings.
Temperature and timing.
Start low and slow. Good things come to those who wait.
Heat your smoker to 250°F. Place your chicken wings directly on the racks of the smoker, close the lid, and let your chicken wings smoke for 30 minutes untouched.
After 30 minutes, increase the smoker's temperature to 425°F. Continue cooking the wings for 45 minutes or until the chicken has reached an internal temperature of 175°F. This time, you want to rotate/flip the wings as needed in order to maintain even cooking.
What Type of Wood Should I Use for Smoked Wings?
I prefer to use pecan or apple-flavored woods for smoking poultry because of the sweet smokey flavor it gives the meat.
Do you have to brine wings before smoking?
You don't have to but it just adds to much flavor and amazing taste. If you have the chance to brine them, do so. You won't regret it.
Do you use a dry rub on smoked chicken wings?
Coarse fresh cracked black pepper and coarse salt or a dry rub is the way to go for these show-stopping smoked wings. It gives a great flavor and a nice texture to the skin of the chicken.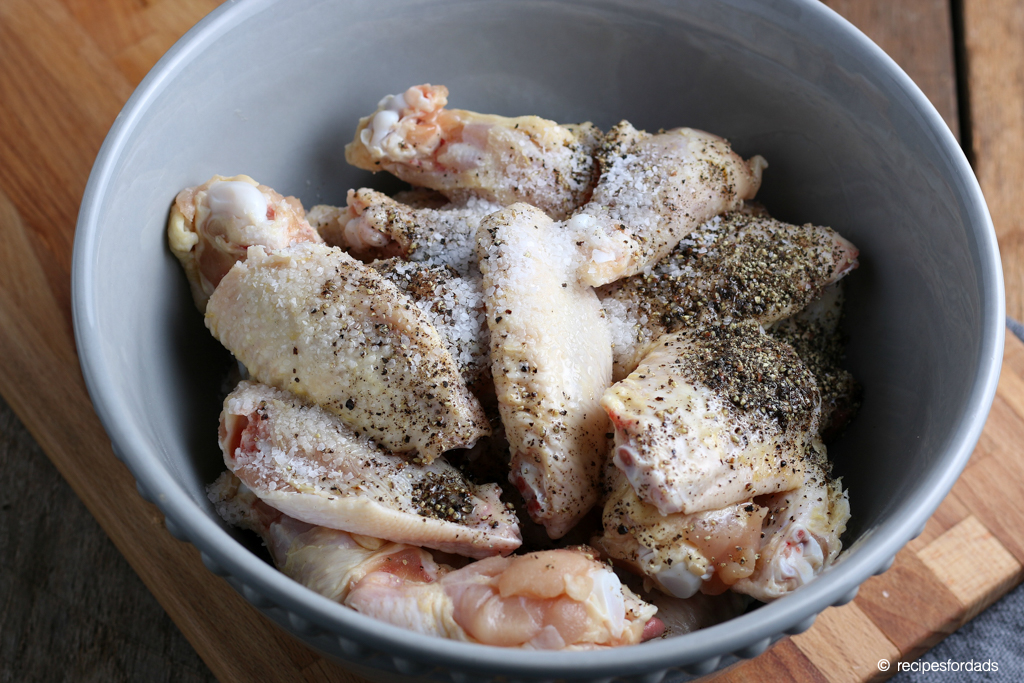 Why is the skin tough on my smoked chicken wings?
It might be hard to pinpoint the exact reasoning but there are a few things to keep in mind. The biggest thing that you'll want to check is to be certain that the chicken is cooked all the way through.
If not, the chicken skin is going to be tougher.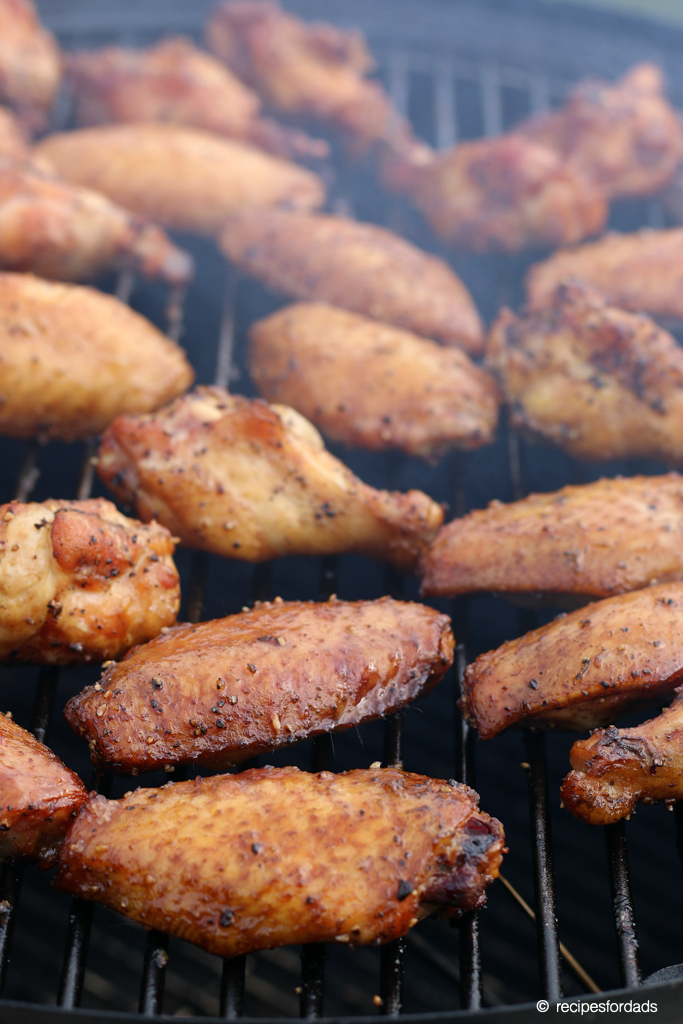 If the chicken is fully cooked, the other option is that there just might have been too much moisture in the smoker which is ultimately keeping the chicken from crisping up.
Can you smoke frozen wings?
No, don't try this. To properly smoke chicken wings, you need to have them thawed and ready to go.
Frozen chicken wings might be tempting but the issue is that if they're frozen, the smoke won't penetrate as easily as if they are thawed.
This will affect the flavor and tenderness of the wings.
Are smoked wings healthier than fried?
Absolutely. Smoking the meat offers a fun flavor AND cuts down on the grease. Anytime that you can smoke meat versus frying it, you're making a healthier choice.
How do you smoke chicken without drying it out?
Even though smoking a chicken is a simple process, you do have to pay attention to a few aspects so that you're not drying it out.
The main thing to keep in mind is that you need to cook it slowly and on a low heat setting.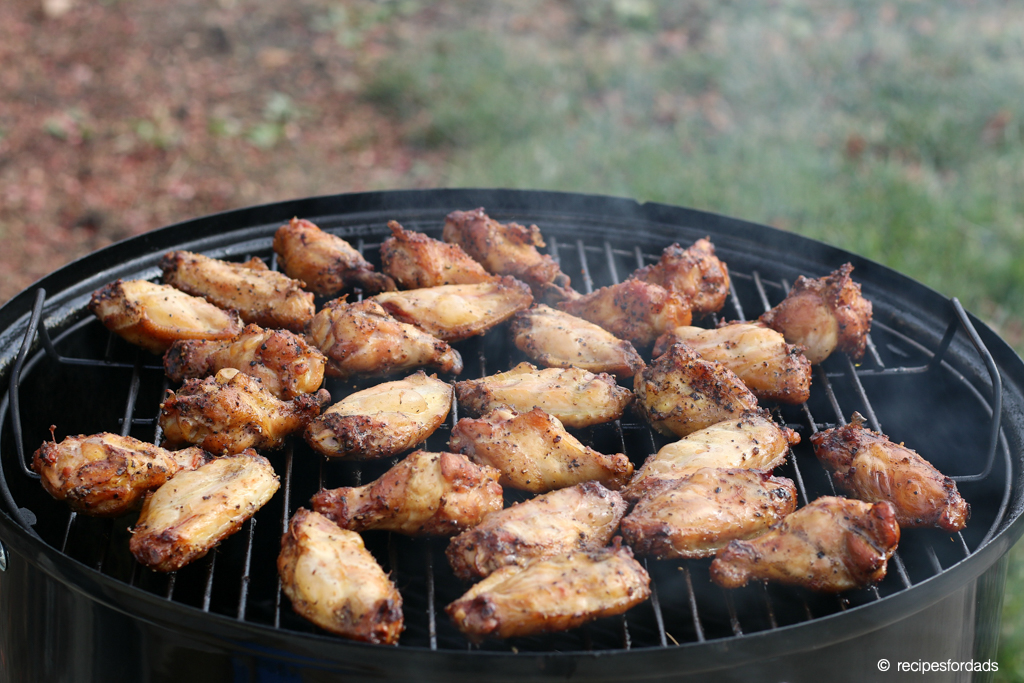 This will keep it from drying out and getting overcooked and give you that smoky flavor that you love.
Smoking wings doesn't take as long as smoking a whole chicken because they're cut up into smaller sizes so make certain that you're paying attention closely to the time and temperature.
Additional Top Tips to the Perfect Smoked Chicken Wings Recipe
Consider purchasing "party style" wings. These wings are pre-cut and will save you loads of time in the kitchen. And a lot less clean-up.
Brine these babies before you smoke them. Not only will the smoked chicken wings be juicier and more flavorful, but it helps the smoke adhere to the skin of the chicken.
Serve with your favorite chicken wing sauce along with carrots and celery.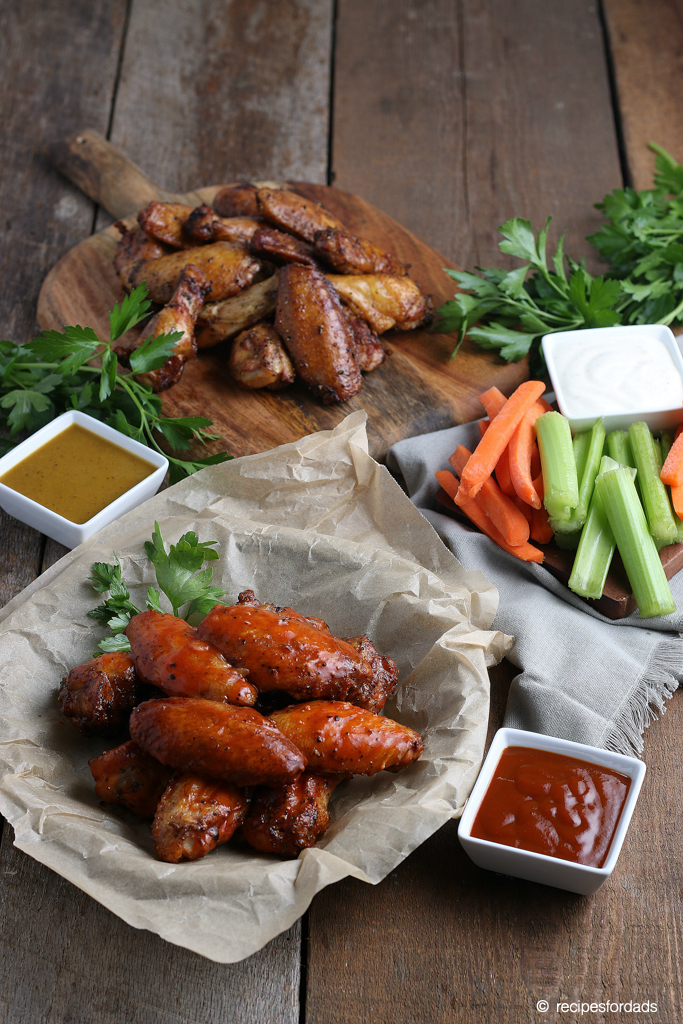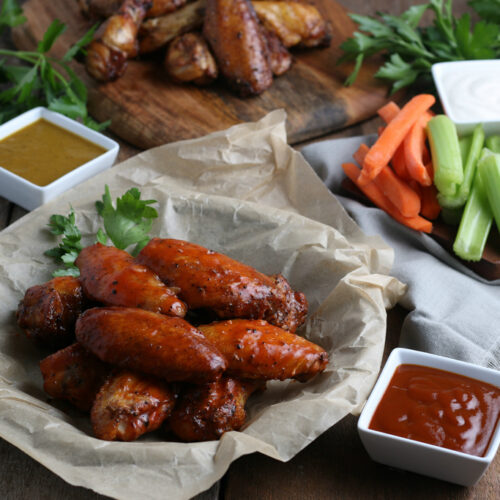 Smoked Chicken Wings
Searching for wings that are easy to make, crispy on the outside, but fall off the bone tender and juicy on the inside? You'll love these smoked chicken wings and so will all your neighbors.
Print
Pin
Rate
Ingredients
4

pounds

chicken wings

2

tablespoons

oil

1

Tablespoon

kosher salt

1

Tablespoon

cracked black pepper

1

cup

Frank's hot sauce

2

tablespoons

butter
Instructions
Dry the chicken wings thoroughly with a paper towel. Place them in a large bowl and add the oil, salt and pepper. Toss to coat evenly.

Preheat your smoker to 250 degrees F using your favorite wood. Place the wings directly on the grill grates, close the lid, and smoke for 30 minutes.

Increase the heat in your smoker to 425 degrees F and continue cooking for 45 more minutes, or until the internal temperature of the wing reads 175 degrees F. Rotate or flip the wings as needed to maintain even cooking and avoid any hot spots on the grill.

Melt butter and mix together with the hot sauce

Remove the wing from the grill and toss in the sauce and serve. You can serve plain or toss in your favorite BBQ seasoning.
Nutrition
Calories:
2441
kcal
|
Carbohydrates:
1
g
|
Protein:
181
g
|
Fat:
185
g
|
Saturated Fat:
47
g
|
Trans Fat:
2
g
|
Cholesterol:
758
mg
|
Sodium:
15082
mg
|
Potassium:
1570
mg
|
Sugar:
1
g
|
Vitamin A:
1490
IU
|
Vitamin C:
7
mg
|
Calcium:
156
mg
|
Iron:
9
mg
All you pitmaster dads need to check out my recent delicious smoked recipes: