This post contains Affiliate Links. Read my full disclosure for more info.
With New Year's Eve being one of the biggest nights of the year to snack and mingle with friends, it just makes sense to start gathering delicious New Year's Appetizers right now so you can start figuring out your party menu.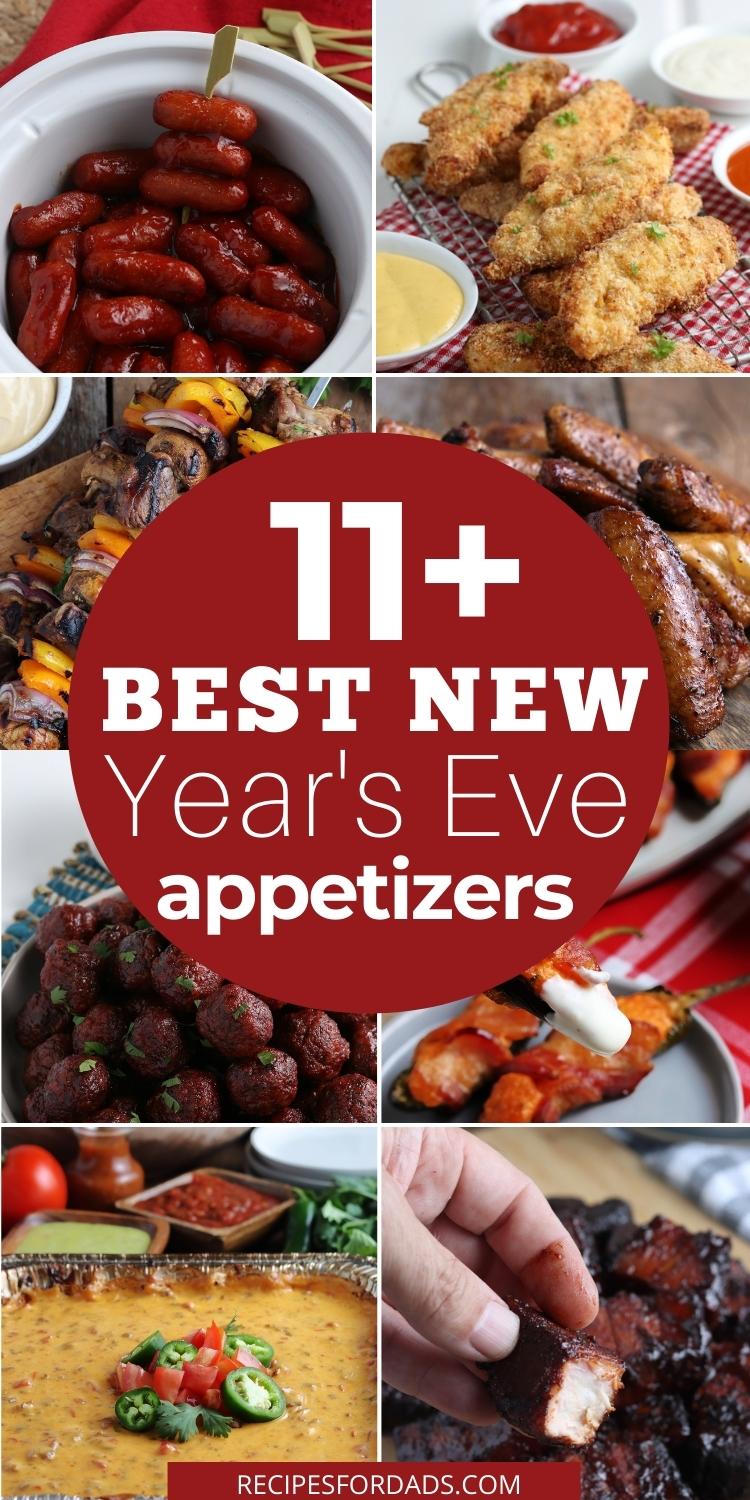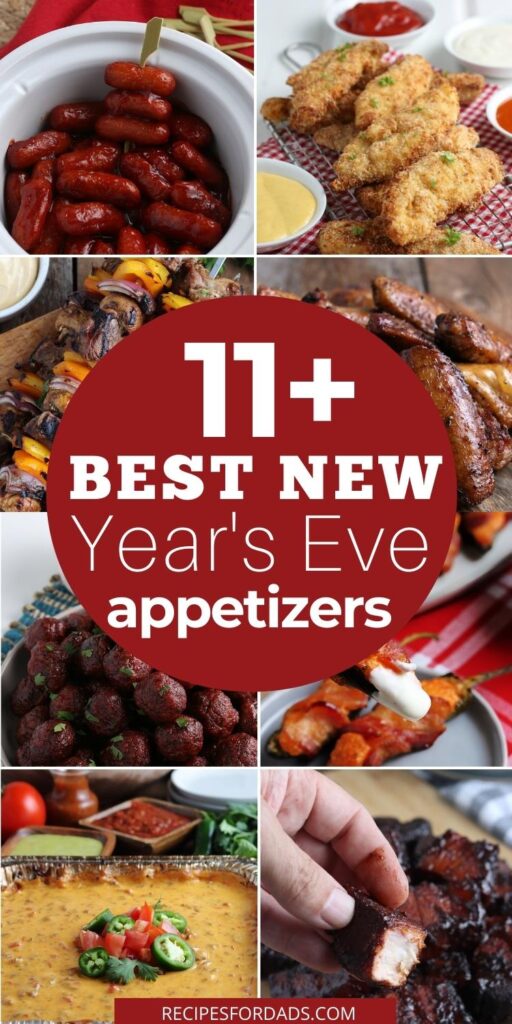 Below you'll find recipes for quick and easy appetizers that are sure to make the start of the New Year one that your taste buds will never forget.
You really can't go wrong with any of these NYE appetizers as they're all flavorful and simple to make.
Delicious New Year's Appetizers
This list of quick and easy New Year's appetizer ideas are perfect for starting out the night and ringing in the new year!
Tips for Planning a New Year's Eve Party
Now that you have a mega list of delicious New Year's Appetizers, there are a few tips to keep in mind.
Make sure to invite your guests about 2 weeks ahead of time so that they can RSVP. Give them some teasers of what they can expect on the menu as well.
Keep it as simple as possible so that you can enjoy the night as well. You don't want to spend the entire night in the kitchen, grill or smoker, away from your family and friends. So plan out and meal prep as much as you can in advance.
Last, but not least, have fun. This event only comes one time per year – so make it a night full of flavors that everyone will look forward to making a tradition on their yearly calendars.
What are 3 foods that are eaten on New Year's Day?
Don't forget that there are three foods that are a tradition to eat on New Year's Day. After a night of gathering and partying, make sure to make a meal plan and include black-eyed peas, cornbread, and greens.
These southern foods are said to bring you good luck throughout the year when eaten on the first day of the year.
Do you have any classic foods or appetizers that you make for New Year's Eve?