This post contains Affiliate Links. Read my full disclosure for more info.
Don't miss out on this simple Pork Chop Marinade recipe. It's a great way to help your pork be extremely flavorful and juicy. Just 5 minutes of prep time is all you'll need.
You can use this marinade recipe on this Smoked Pork Chops Recipe as well. It's the perfect addition to that grilled smoky flavor.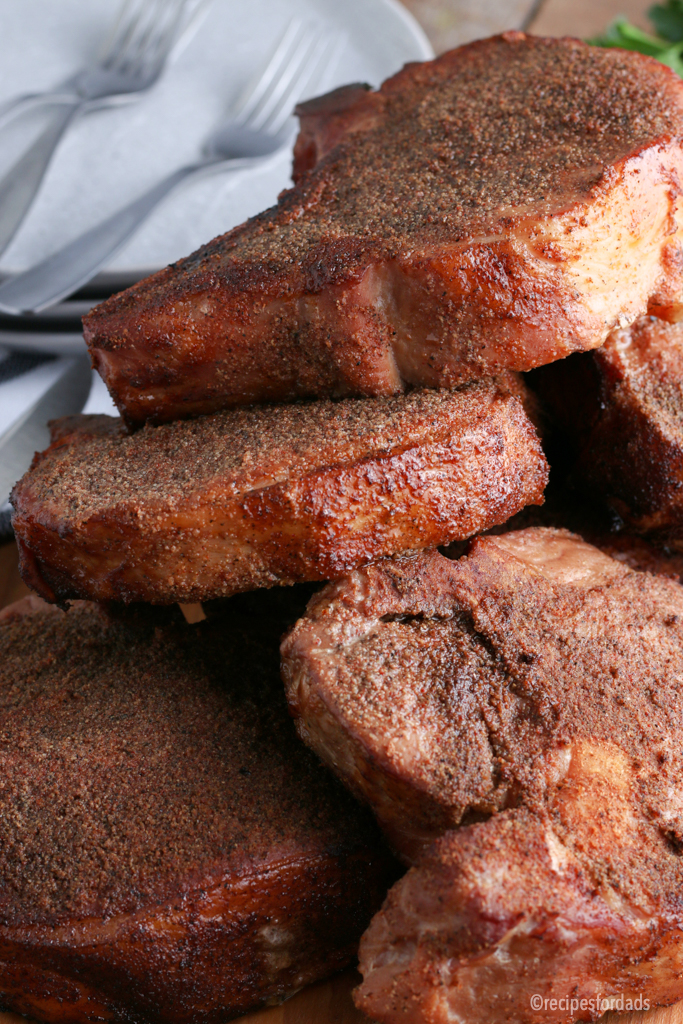 It's no surprise that cooking up pork on the grill or smoker is a favorite. This is because grilled pork tends to be tender and holds in the tastes of marinade very well.
I've been relying on the ease of this pork marinade recipe for years and get a ton of compliments on it every time I make it.
How do you make a marinade sweeter?
This simple marinade recipe only has 1/4 cup of brown sugar in it so if you wanted to up the sweetness, you could always add in more. I always recommend that people use it as written in the directions first and then make the alterations or changes that they want to try after that.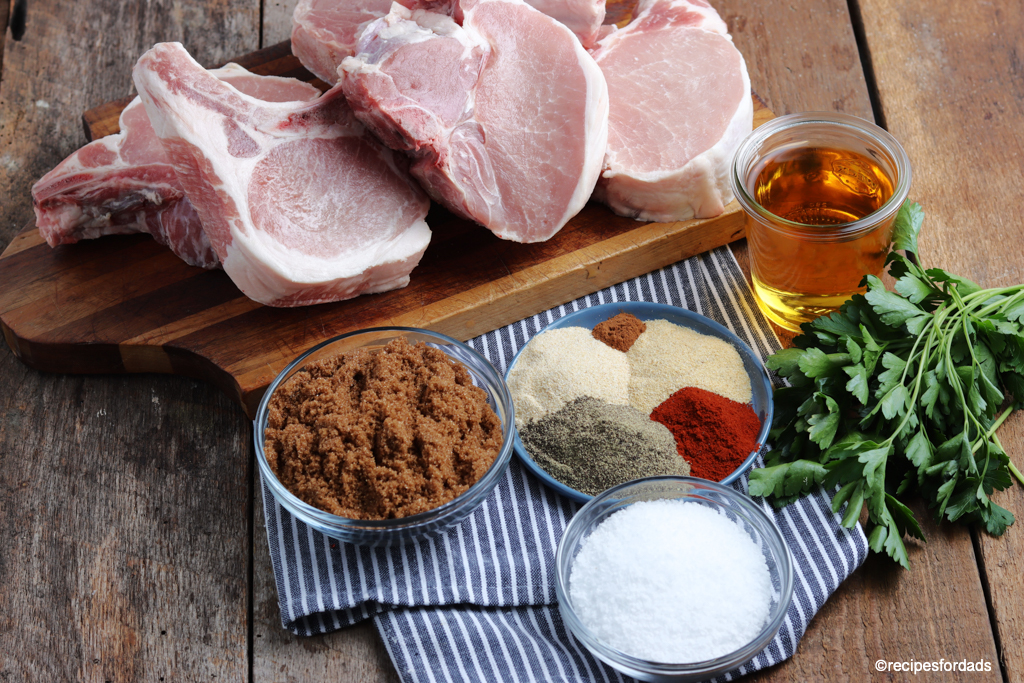 Can I marinate pork chops then freeze uncooked?
You bet. If you want to meal prep ahead of time, you can marinate the pork chops then throw them in the freezer for later. Typically they'll be good for up to 3 months of time and be ready to toss on the grill once they're unthawed.
Should pork chops be marinated?
Absolutely. Marinating the pork chops will give them so much flavor. Put them in the marinade for a minimum of 1 hour and on up to 4 hours if they're a thick cut.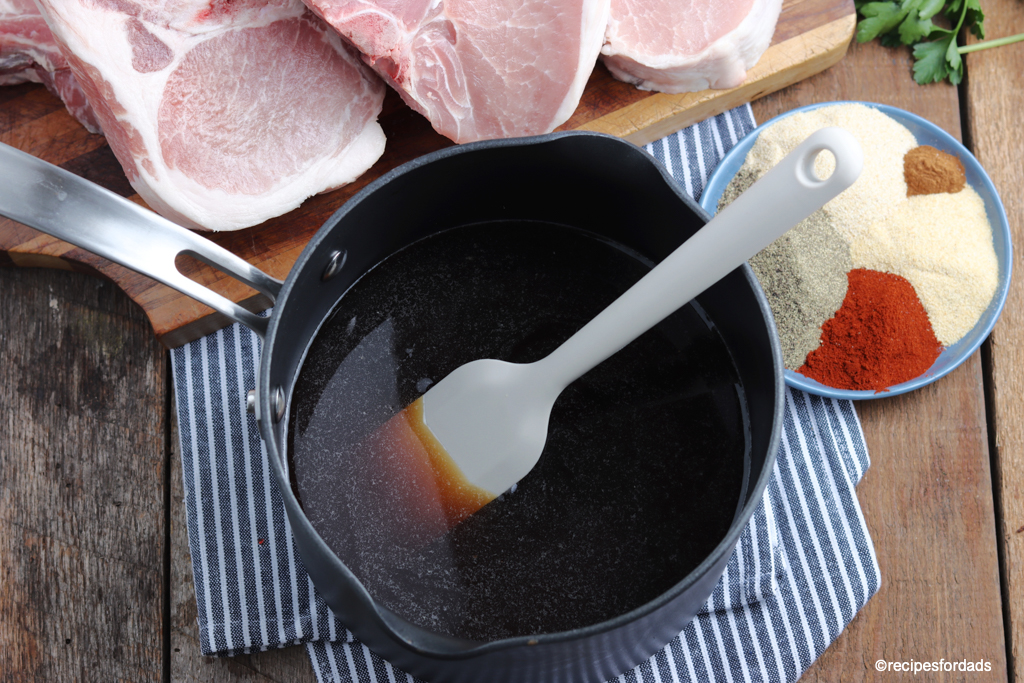 Ingredients needed for Pork Marinade
How to make Pork Marinade
Combine all ingredients in a bowl and whisk until combined.
Add pork to a pan or resealable bag.
Simple, right? Now that you know it's so easy to make a marinade for your pork, you have to give it a try.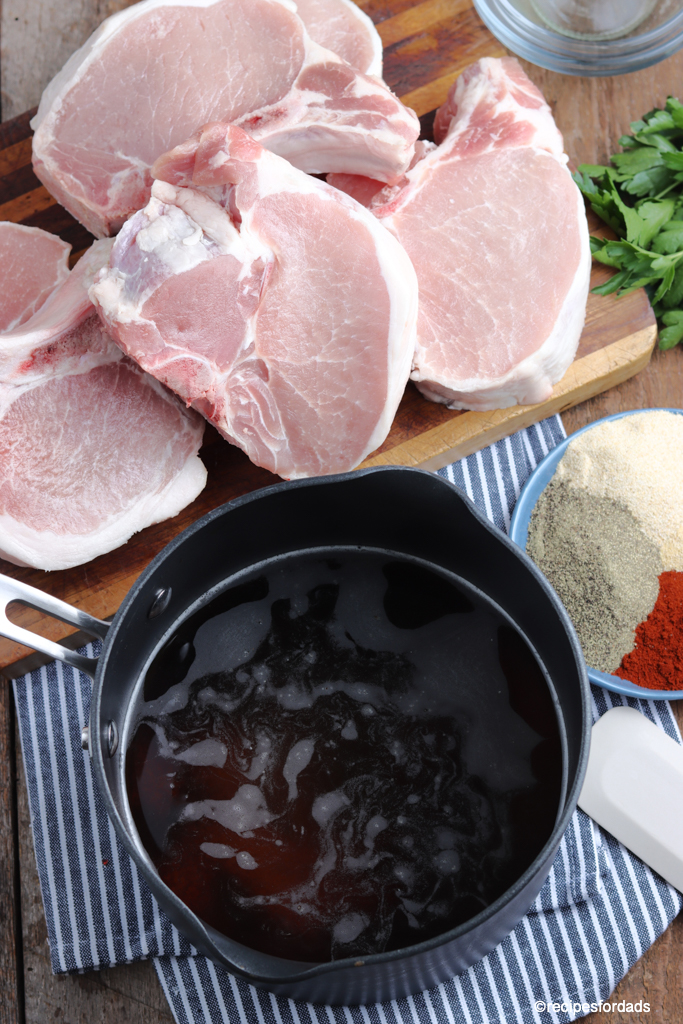 What do you do with leftover marinade?
Since I'm using this for pork, I actually don't keep the leftover marinade. I use it for that specific recipe and then toss it out.
Can you make this marinade and freeze it for later?
I suppose you could but I've never tried it. Since it takes just 5 minutes to make, I've never had an issue of making it right then and there. I've found the fresher the recipe, the better.
Can you use pork marinade on other types of meat?
Some people might but I don't. I think that it's important to use a specific type of marinade with that specific type of meat. Pork for pork, chicken marinade for chicken, and beef for beef are all my rules of thumb.
This doesn't mean you can't try it, but the ingredients of the marinades are made specifically to pair with the natural flavors of the meat.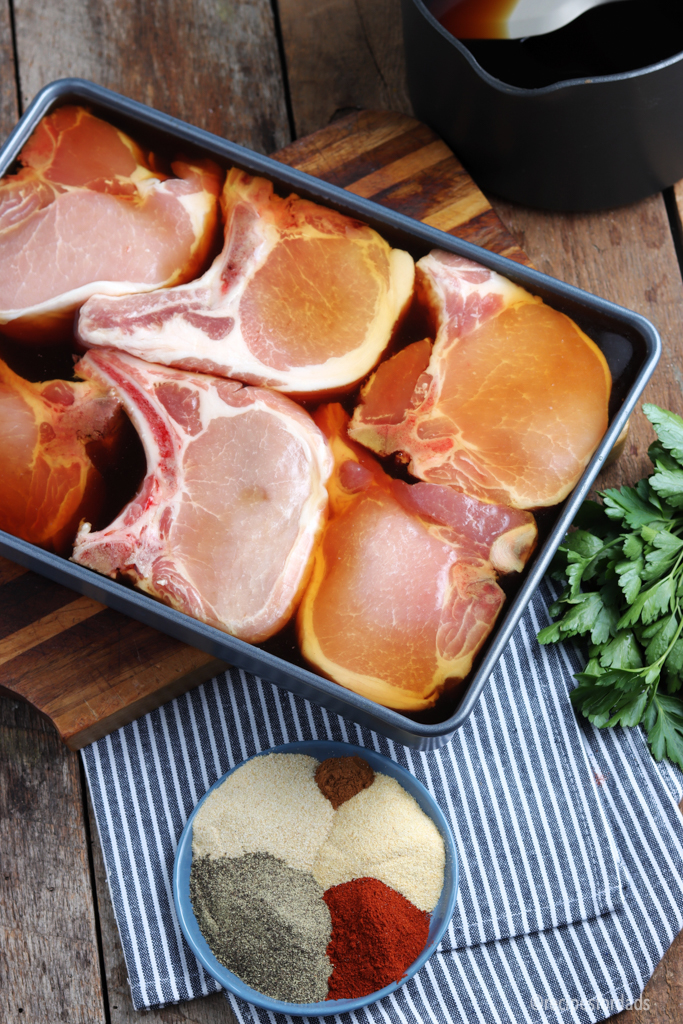 Why is my pork marinade so salty?
Make certain that you're paying attention to the sodium levels of the ingredients that you're adding as well as what your salt tolerance is. The last thing that you want to have happened is to ruin your perfectly smoked pork chop because you feel that it's too salty to eat.
You can easily use a low sodium soy sauce as an option to cut down on the salt content.
Tips for Using a Pork Marinade
The main thing to keep in mind when marinating pork is that it really does depend on the thickness of the meat. For thinner pieces, one hour is going to be fine. For thicker cuts of pork chops, up to 4 hours is my recommendation.
Sides That Go Great With Pork Chops:
Curious about what sides pair well with pork chops? You can't go wrong with this smoked mac and cheese recipe, grilled potato wedges, or these easy Instant Pot baked beans!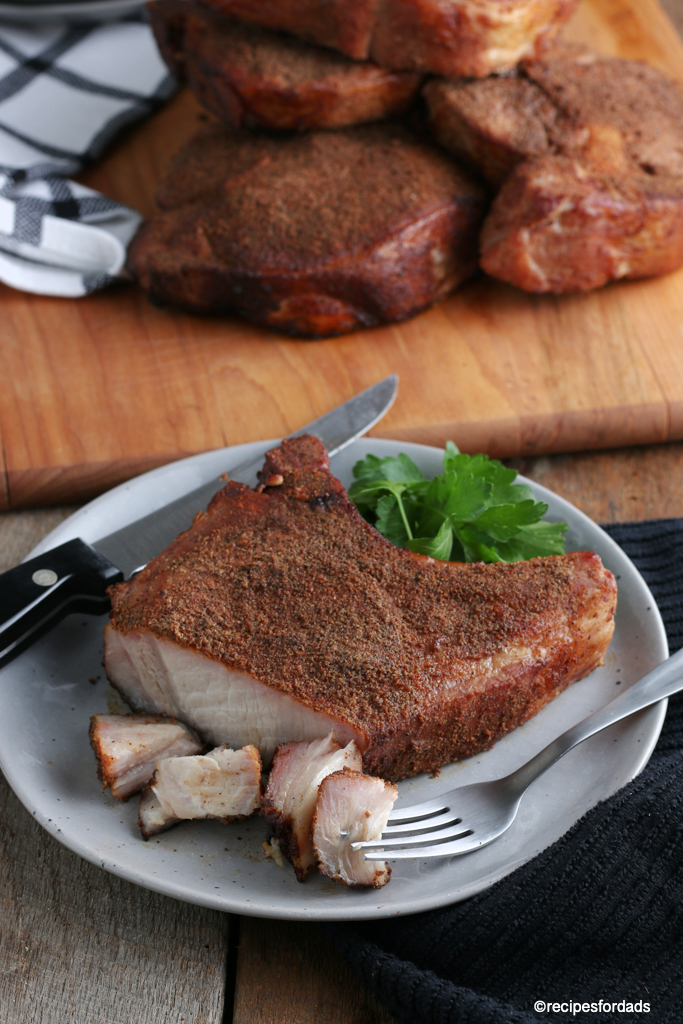 Delicious Pork Recipes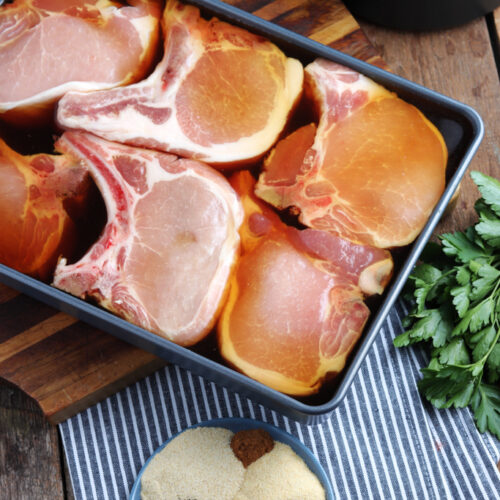 Pork Chop Marinade for Grilling, Smoking or Baking
This is a simple and fast pork chop marinade recipe for grilling.
Print
Pin
Rate
Ingredients
½ cup soy sauce

¼ cup Worcestershire sauce

1 tablespoon dijon mustard

2 cloves garlic, minced

¼ cup brown sugar

1 teaspoon pepper
Instructions
Add all the ingredients to a bowl and whisk together.

Put the pork in the bag and store in the fridge.
Nutrition
Calories:
88
kcal
|
Carbohydrates:
19
g
|
Protein:
3
g
|
Fat:
1
g
|
Saturated Fat:
1
g
|
Polyunsaturated Fat:
1
g
|
Monounsaturated Fat:
1
g
|
Sodium:
1835
mg
|
Potassium:
228
mg
|
Fiber:
1
g
|
Sugar:
16
g
|
Vitamin A:
16
IU
|
Vitamin C:
3
mg
|
Calcium:
40
mg
|
Iron:
2
mg