This post contains Affiliate Links. Read my full disclosure for more info.
Prepare a soft cut of meat loaded with flavor with this Traeger Smoked Pork Belly recipe. The meat has a light and tender texture, best compared to pork loin. The hearty cut of meat tastes amazing when seasoned and smoked to perfection with a low and slow process that can take up to four hours to complete.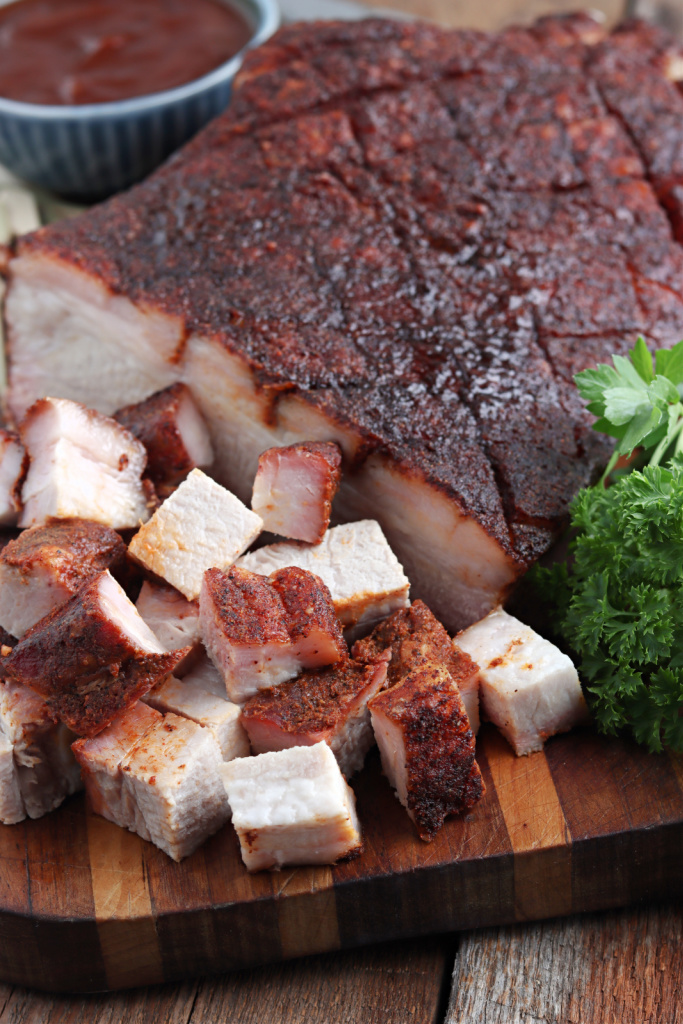 BBQ Pork Belly Ingredients
Pork Belly – Look for a package of about 3-3 ½ pounds of pork belly.
Brown Sugar – Use this ingredient to add a slight hint of sweetness to such a savory cut of meat.
Salt – Use kosher or sea salt, whichever you have on hand.
Paprika – Add some color to your pork belly with a bit of paprika.
Garlic Powder – Easily enhance the taste of your pork using some garlic powder for that savory taste.
Dry Mustard – The dry mustard adds a hint of zestiness to every bite.
Black Pepper – You can't go wrong with adding a bit of black pepper to your dry rub.
Chili Powder – It pairs well with the rest of the ingredients and also adds color to the meat.
Ground Cumin – Don't forget the cumin! It brings a bolder taste to the pork belly.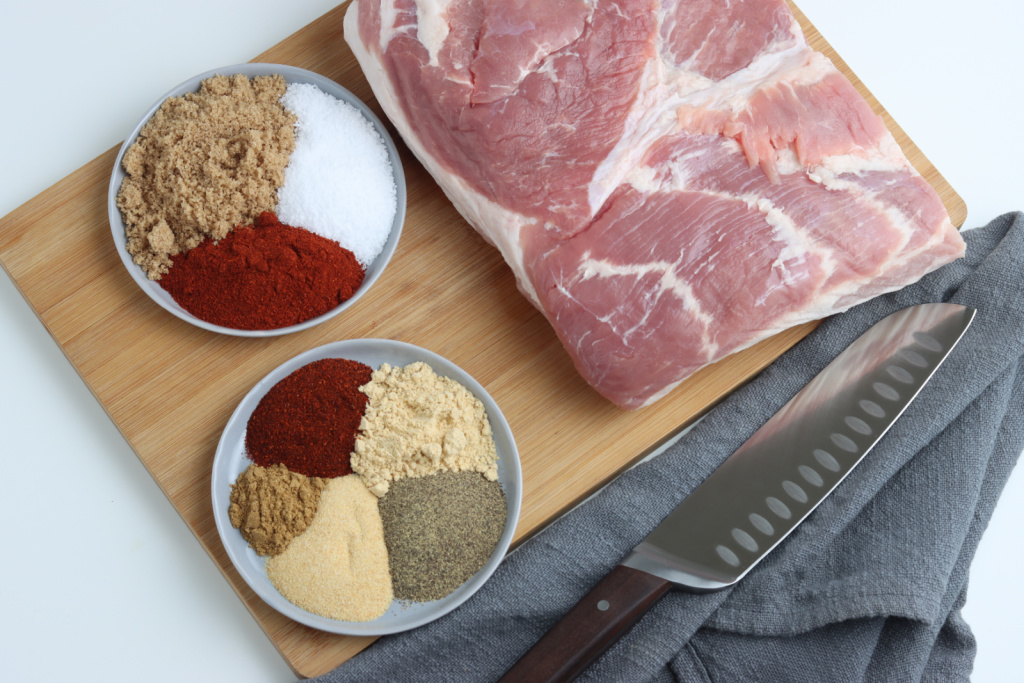 What Is Pork Belly?
Pork belly is an exceptional cut of meat loaded with incredible flavor. Although it's fattier than other parts of the pig, the excess fat brings more flavor to the dish, making this a great cut of meat to serve as an appetizer or the main course with your favorite BBQ sides.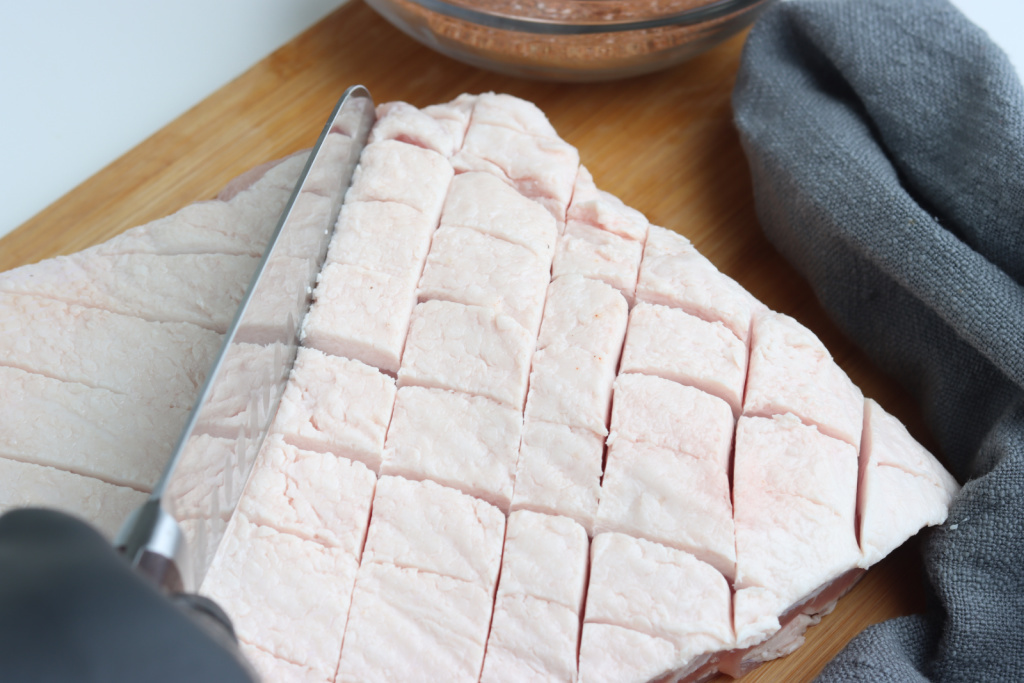 Tips for Smoking Pork Belly
Put effort into selecting the ideal cut of pork belly to ensure that it will taste amazing when prepared. Look for a hearty cut of pork belly with a bright pink color instead of a deeper, darker color. If it looks gray, steer clear.
You can smoke skin-on or skinless pork belly, whichever you prefer. I would recommend getting your pork belly with the skin attached because it contributes to the flavor of the meat.
Use a meat thermometer to check the internal temperature of your pork belly. You can do this to ensure it's cooked and to avoid overcooking it because you don't want the pork to get tough.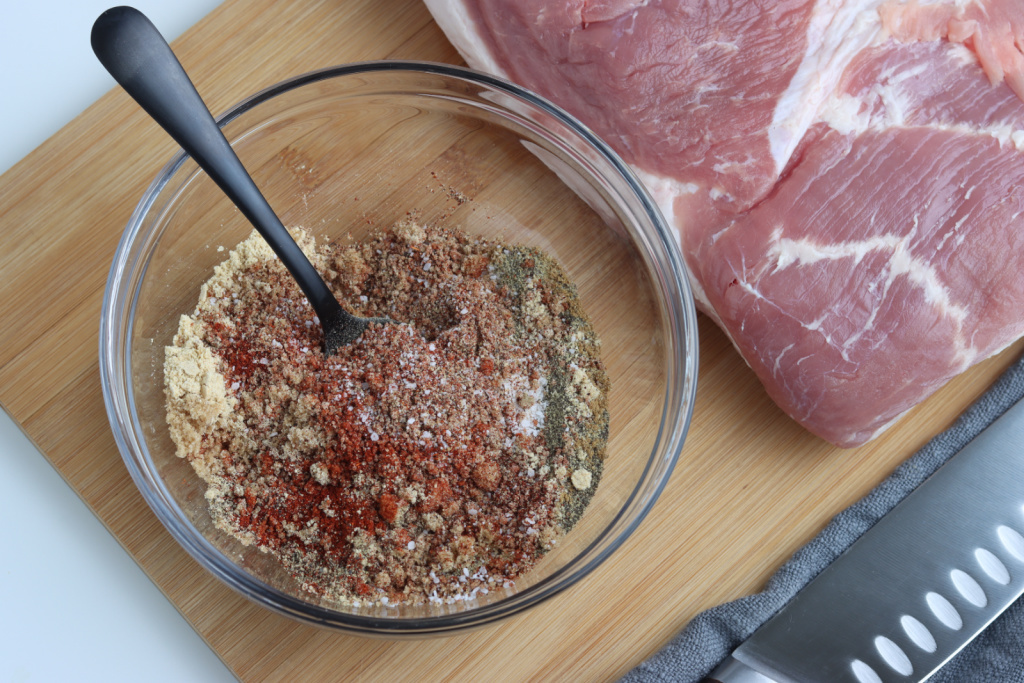 How to Prepare your Traeger Smoked Pork Belly
Want to know how long to smoke pork belly? The process begins with you combining your seasonings for the dry blend and whisking them together. Remove your skin and slice scores through the fat with a super sharp knife before putting your pork belly on a sheet pan and applying the dry rub to both sides.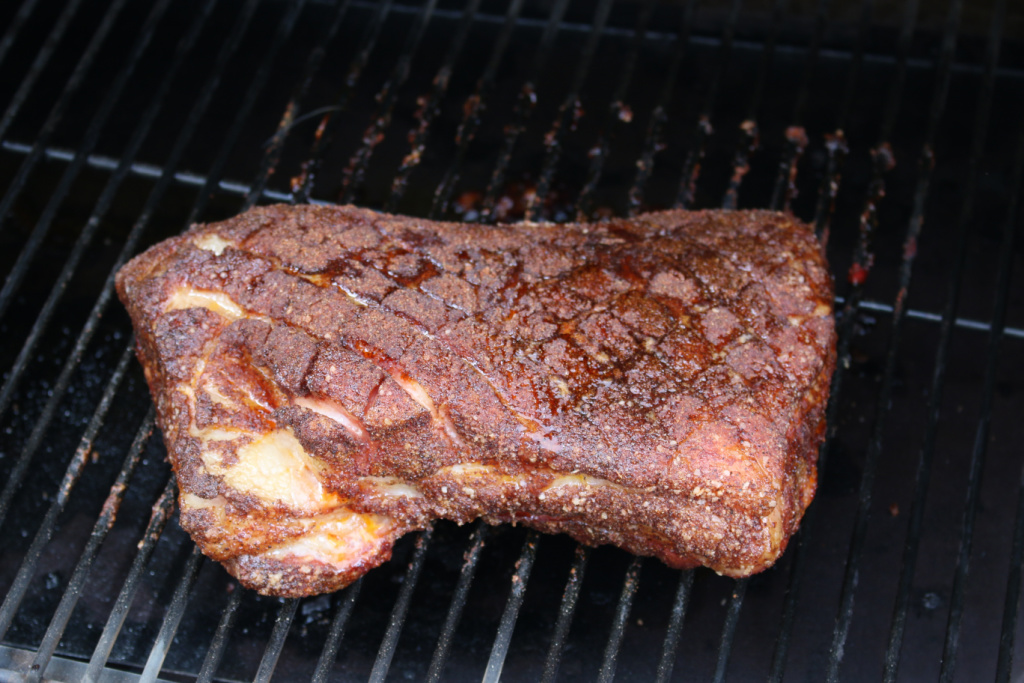 Set your smoker to 225 F and put an aluminum drip pan under your grates to catch the pork drippings. Put your pork fat side up on the grates and begin smoking for a minimum of three hours. Check the internal temperature of the pork, which should reach 160 degrees F.
Remove your pork belly, sit it on a wire rack, and allow it to rest for 15 minutes before slicing and serving it.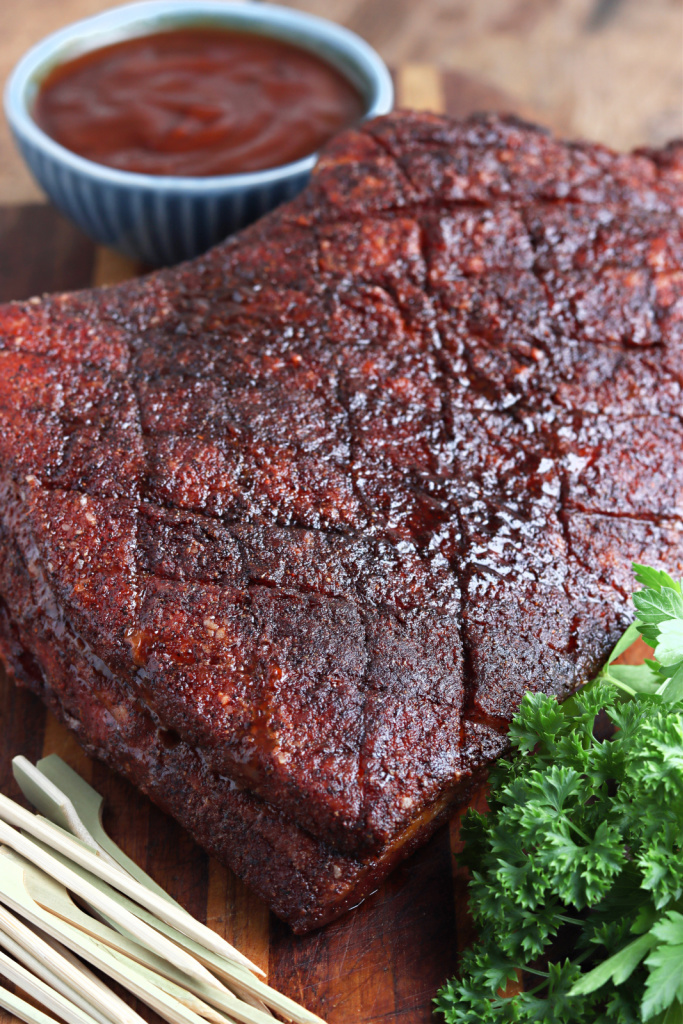 Sides to Serve with your Traeger smoked Pork Belly
You can serve anything you want with Smoked Pork Belly, but if you're looking for a few good ideas, these are just some of the many sides that will taste great with this cut of meat:
Baked Beans: The sweet yet savory taste of baked beans will compliment the pork belly well, making it an excellent side to serve.
Mashed Potatoes: Pull out your favorite potatoes, boil them, and then combine them with salt, pepper, butter, and milk to prepare the creamiest mashed potatoes.
Coleslaw: Another great side to serve with the pork belly is a creamy coleslaw. You can make it how you like it, preparing it in advance, so it has time to chill in the fridge before you serve it with the pork belly.
With sides like these, you can have a full meal ready for the family to enjoy.
Prepare a simple seasoned Smoked Pork Belly in no time. With the perfect blend of ingredients and enough time in the smoker, you will have juicy and tender pieces of pork to enjoy.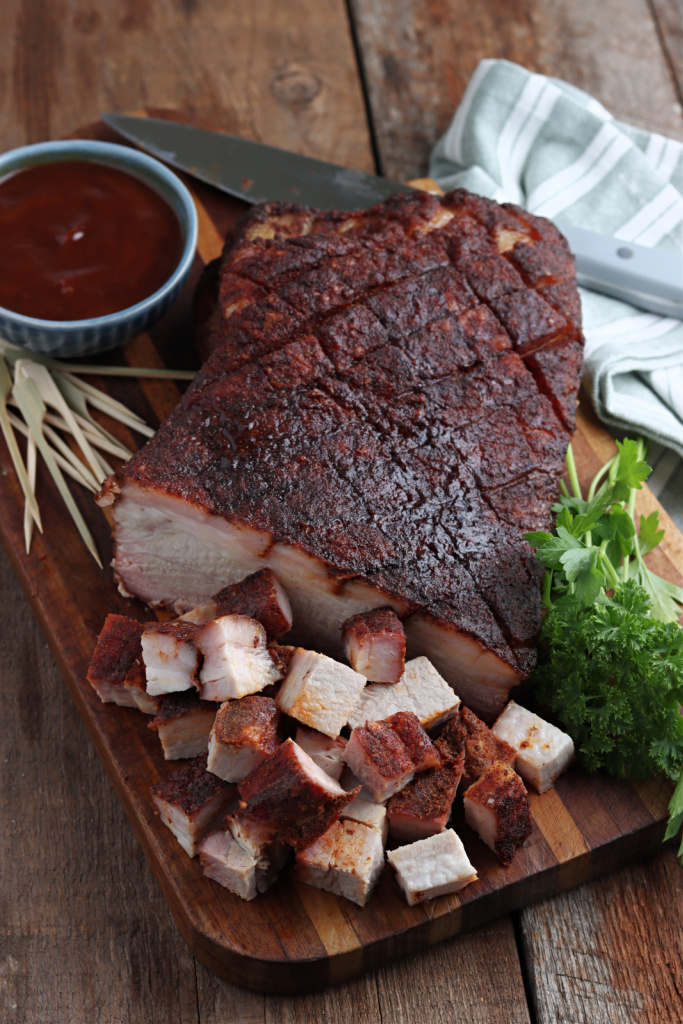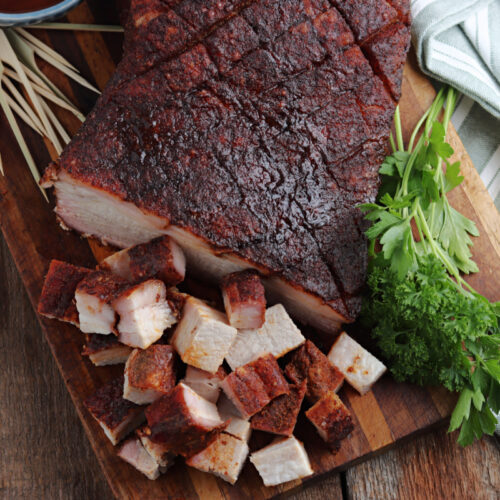 Traeger Smoked Pork Belly (Barbecued)
Enjoy the savory taste of this Traeger Smoked Pork Belly full of incredible flavor. Dip it in your favorite homemade barbeque sauce.
Print
Pin
Rate
Ingredients
3-3 1/2

pounds

Pork Belly
Seasoning Rub
1/4

cup

Brown Sugar

2

Tablespoons

Kosher or Sea Salt

2

Tablespoons

Paprika

1

Tablespoon

Ground Black Pepper

1

Tablespoon

Dry Mustard

2

teaspoons

Garlic Powder

2

teaspoons

Chili Powder

1

teaspoon

Ground Cumin
Instructions
Mix all ingredients of the dry rub together in a small bowl using a fork or a whisk

Prep the pork by removing the skin (if it is still attached). Slice scores through the fat but not through the flesh with a very sharp knife to cross-hatch throughout the entire fat layer on both sides. 1-inch apart and ¼ inch deep

Place the pork belly on a sheet pan and add a liberal amount of rub on the belly, rubbing it into all the crevices

Bring the temperature of your smoker up to 225 F. Place an aluminum drip pan with a few inches of water under the grates to catch drippings

Place the pork belly fat side up on the grates and smoke until it reaches an internal temperature of 160 degrees F, which will take 3 to 4 hours

Remove the pork belly from the smoker and let rest on a wire rack for at least 15 minutes

Slice and eat right away, or chill, cut into chunks and crisped up on the grill or pan fried for a few minutes on each side

Store leftovers in refrigerator
Nutrition
Calories:
1421
kcal
|
Carbohydrates:
11
g
|
Protein:
25
g
|
Fat:
141
g
|
Saturated Fat:
51
g
|
Polyunsaturated Fat:
15
g
|
Monounsaturated Fat:
66
g
|
Cholesterol:
191
mg
|
Sodium:
100
mg
|
Potassium:
561
mg
|
Fiber:
1
g
|
Sugar:
9
g
|
Vitamin A:
331
IU
|
Vitamin C:
5
mg
|
Calcium:
35
mg
|
Iron:
2
mg