This post contains Affiliate Links. Read my full disclosure for more info.
You can smoke almost anything, and I mean ANYTHING. Don't believe me? Take smoked eggs, for example. Did you know that you can hard cook eggs in your smoker? No more boiling eggs on the stovetop.
You can use your smoker to cook your eggs and then impact smoky flavor for high-protein snacks or to make the best-deviled eggs recipe. Best of all, this method is so incredibly easy. Let's check it out.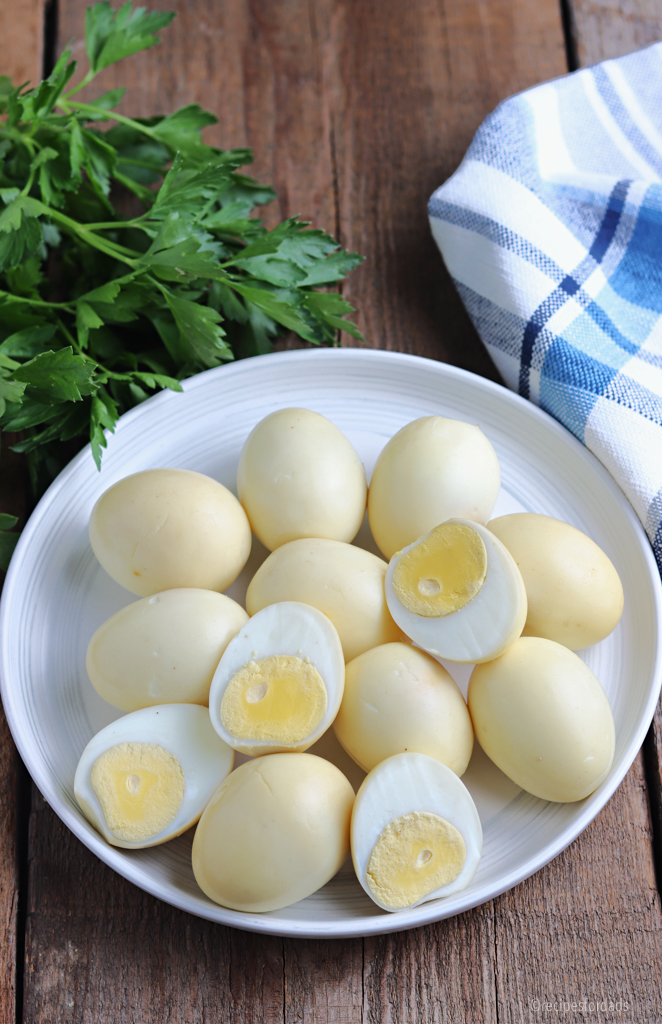 Can you really cook eggs in a smoker?
Yes! I know it sounds kind of crazy and you might have visions of exploding eggs, but you really can hard cook eggs in the smoker. If you love hard-boiled eggs but hate waiting for the water to boil, this method is for you.
It's so easy and you can cook a lot of eggs at once. This is great if you're having a party, or you're doing keto and need snacks for the week.
You can then add a smoky flavor once the eggs are cooked for a truly unique flavor.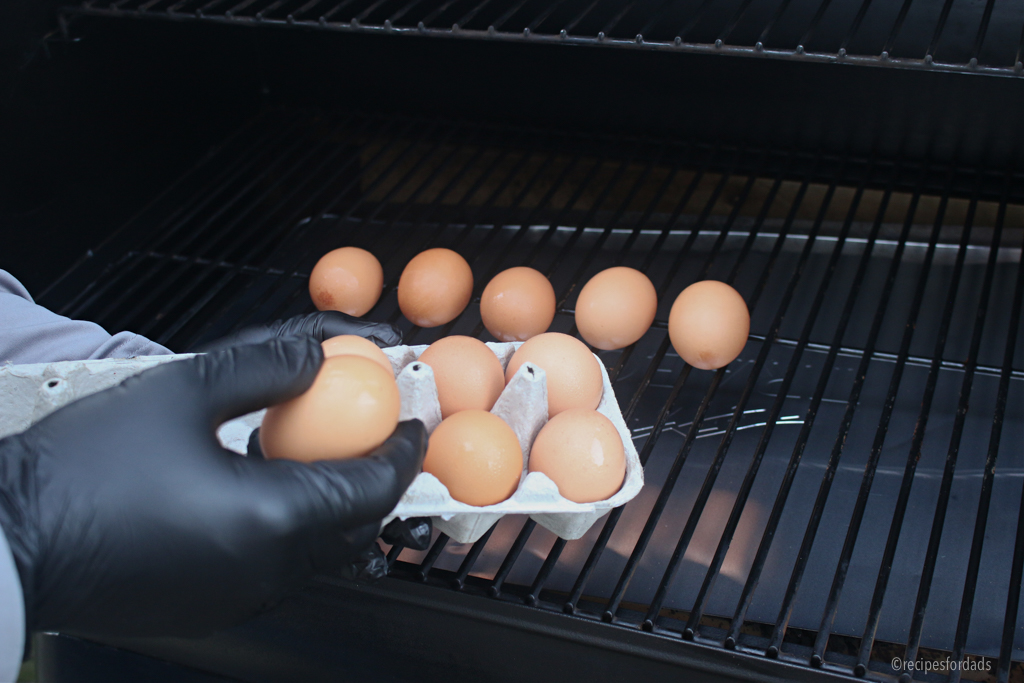 What can you do with smoked eggs?
You can use these eggs anyway you would use hard-boiled eggs. You can add them to macaroni pasta salad or potato salad.
You can make them into deviled eggs. You can eat them plain as a healthy snack, slice them to go on top of grilled chicken cobb salads, etc.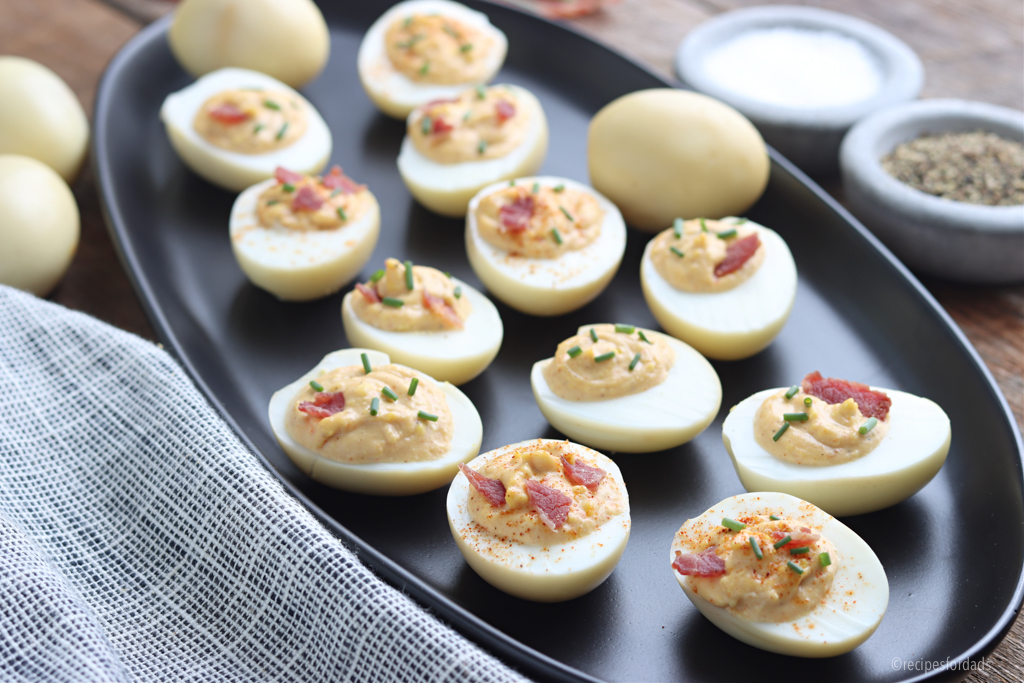 What are the ingredients to make smoked eggs?
You literally need eggs. That's it.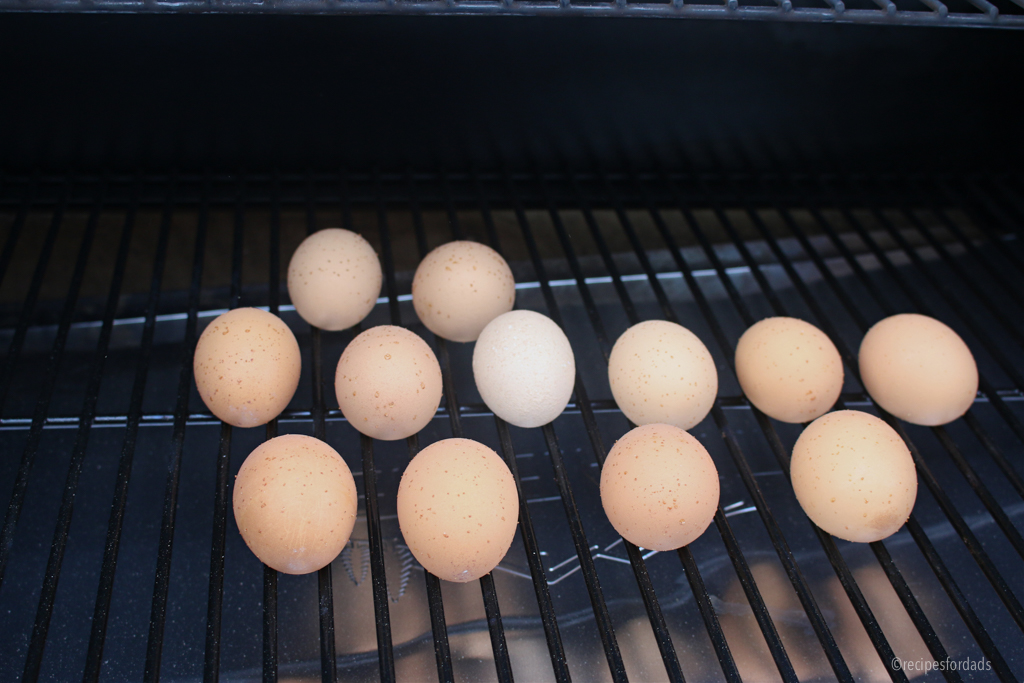 How do you make smoked eggs?
These are so simple to make. Preheat the smoker to 325 degrees F.
Place the eggs directly on the grates of the smoker and close the lid.
Cook for 30 minutes.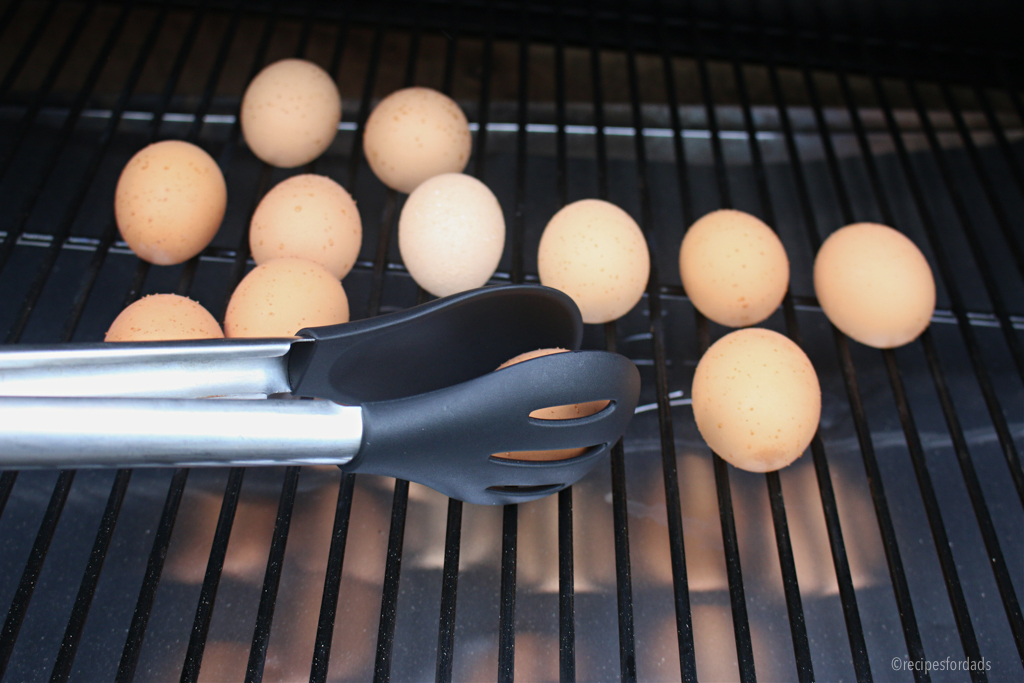 Remove the eggs to an ice bath and chill completely for 30 minutes.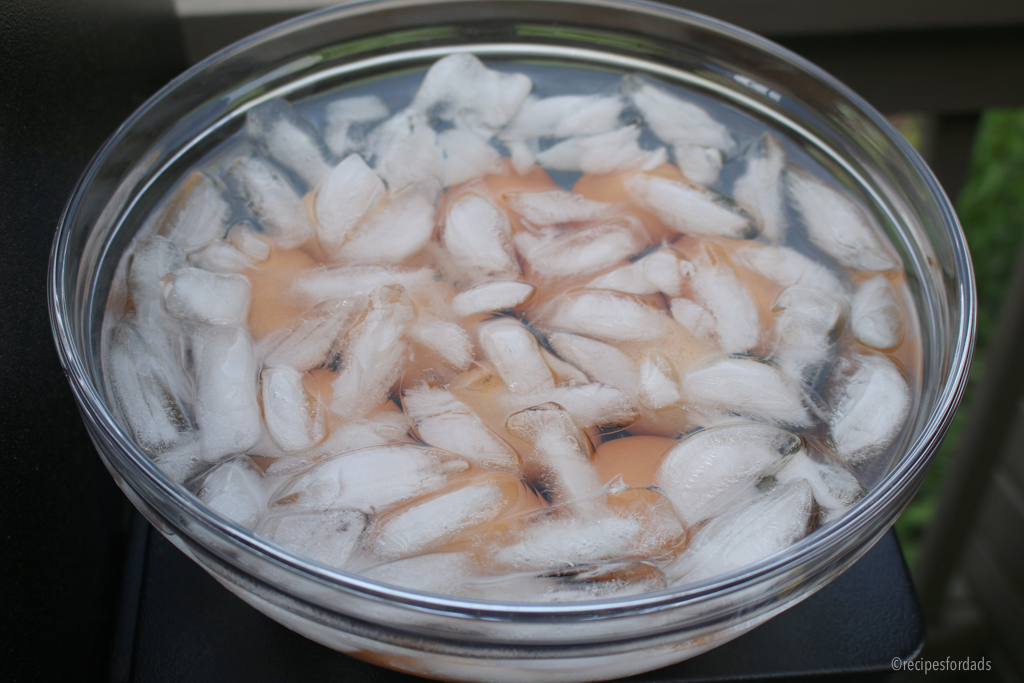 Reduce the heat on your smoker to 180 degrees F.
Peel the eggs.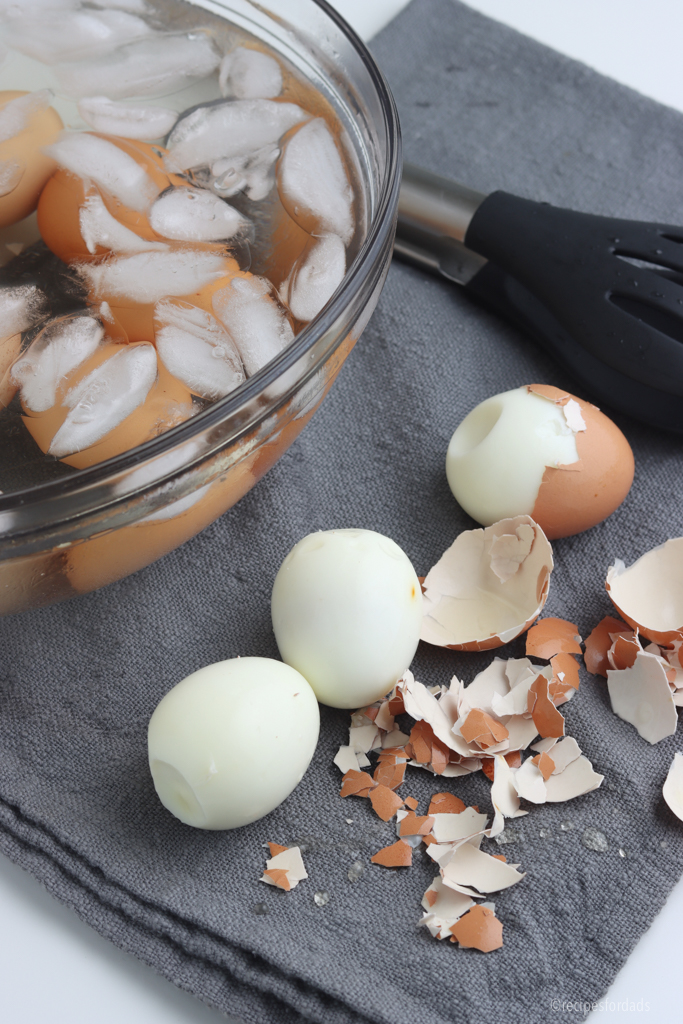 Place back in the smoker for 20 to 30 minutes, depending on how smoky you want them.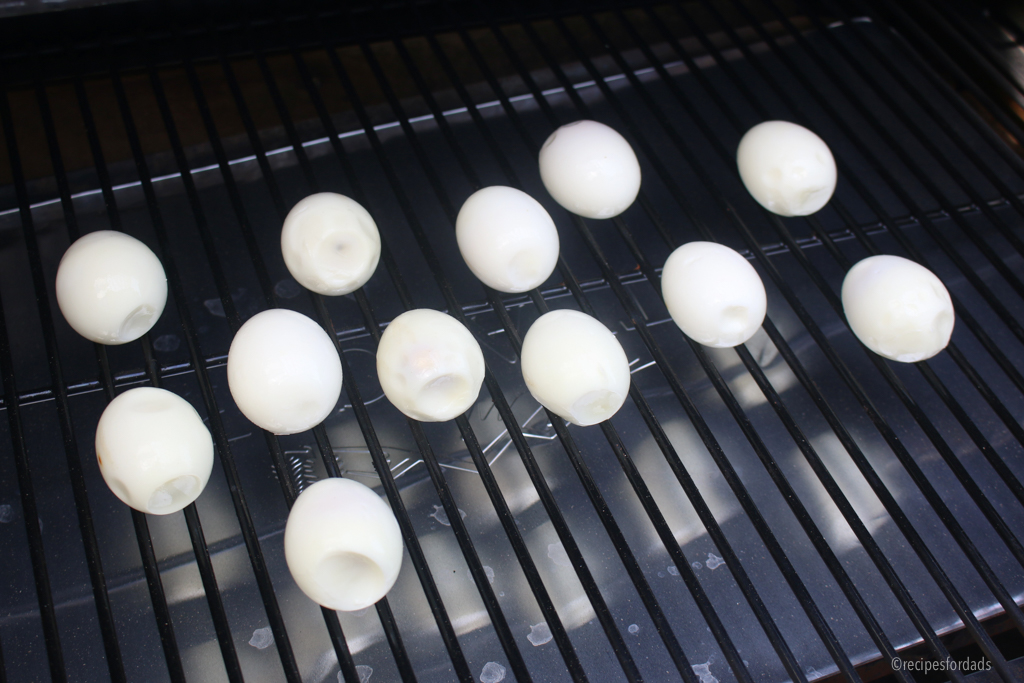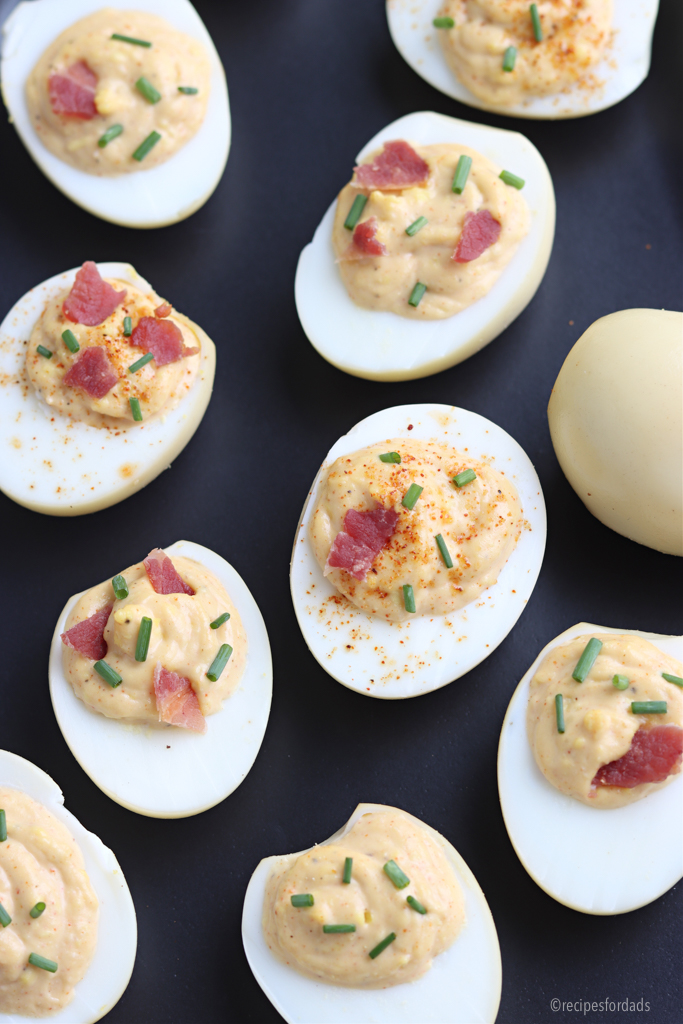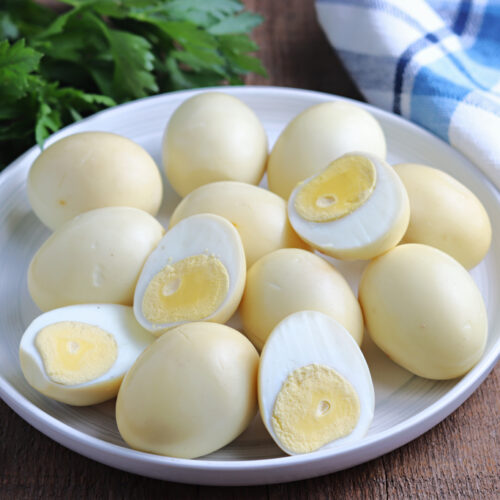 Smoked Eggs
Smoked eggs have a truly unique smoky flavor and incredibly easy to make.
Print
Pin
Equipment
Wood Pellet Choices: Apple, Pecan, Cherry
Instructions
Preheat smoker to 325°F

Place eggs directly onto the grates of your smoker, close the lid, and cook for 30 minutes.

Remove the eggs directly into an ice bath and chill completely for 30 minutes. 4. Reduce the heat setting on the smoker to 180°F.

Peel the eggs and place them back on the smoker for another 30-60 minutes depending on the smokiness you prefer

Remove from the smoker and serve as is or make into smoked deviled eggs.
Nutrition
Calories:
63
kcal
|
Carbohydrates:
0.3
g
|
Protein:
6
g
|
Fat:
4
g
|
Saturated Fat:
1
g
|
Polyunsaturated Fat:
1
g
|
Monounsaturated Fat:
2
g
|
Trans Fat:
0.02
g
|
Cholesterol:
164
mg
|
Sodium:
62
mg
|
Potassium:
61
mg
|
Sugar:
0.2
g
|
Vitamin A:
238
IU
|
Calcium:
25
mg
|
Iron:
1
mg