This post contains Affiliate Links. Read my full disclosure for more info.
Carolina barbecue is a special thing indeed. Known for vinegar and mustard-based sauces, the Carolinas are also known for smoked pork, which makes this Carolina BBQ Sauce pair beautifully with a good smoked pork butt. Let's take a closer look at how to make a delicious Carolina Mustard Sauce.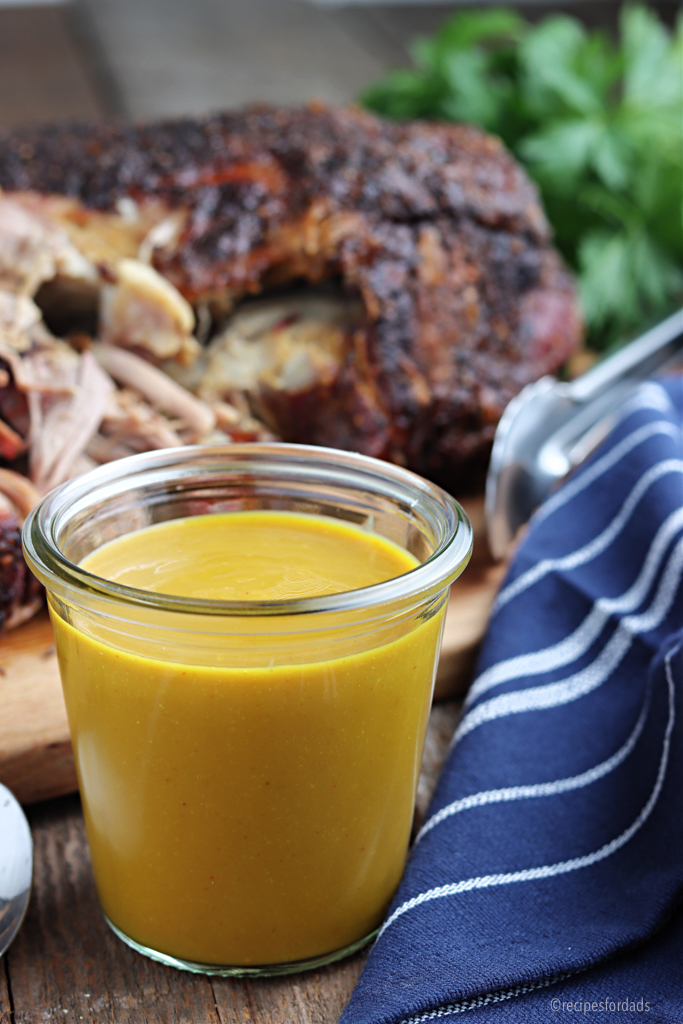 What profile does Carolina Mustard Sauce have?
Carolina Mustard Sauce is tangy and sweet. Mustard and vinegar are the dominate ingredients in this sauce. The brown sugar brings sweetness to the party and the touch of cayenne adds a nice amount of heat.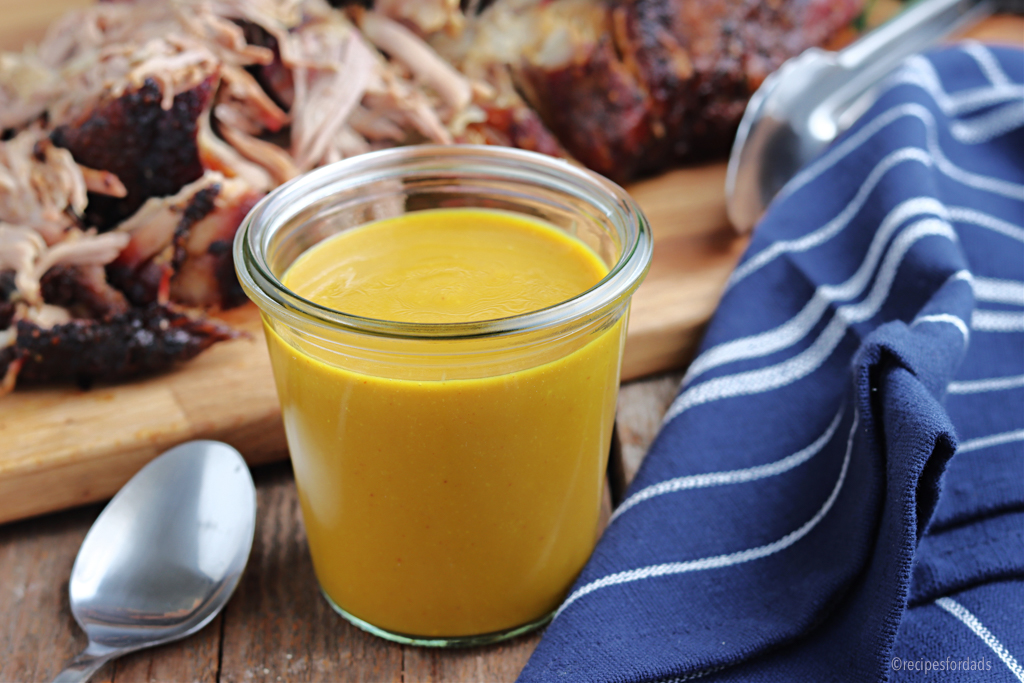 What does Carolina bbq Sauce taste good on?
I love the tangy flavor of this Carolina Mustard Sauce it makes it perfect for pork, especially pork butt. I like that the richness of the meat is cut by the tanginess of the sauce, and pairing this with any pork recipe is a match made in barbecue heaven. You need to have this recipe in your file.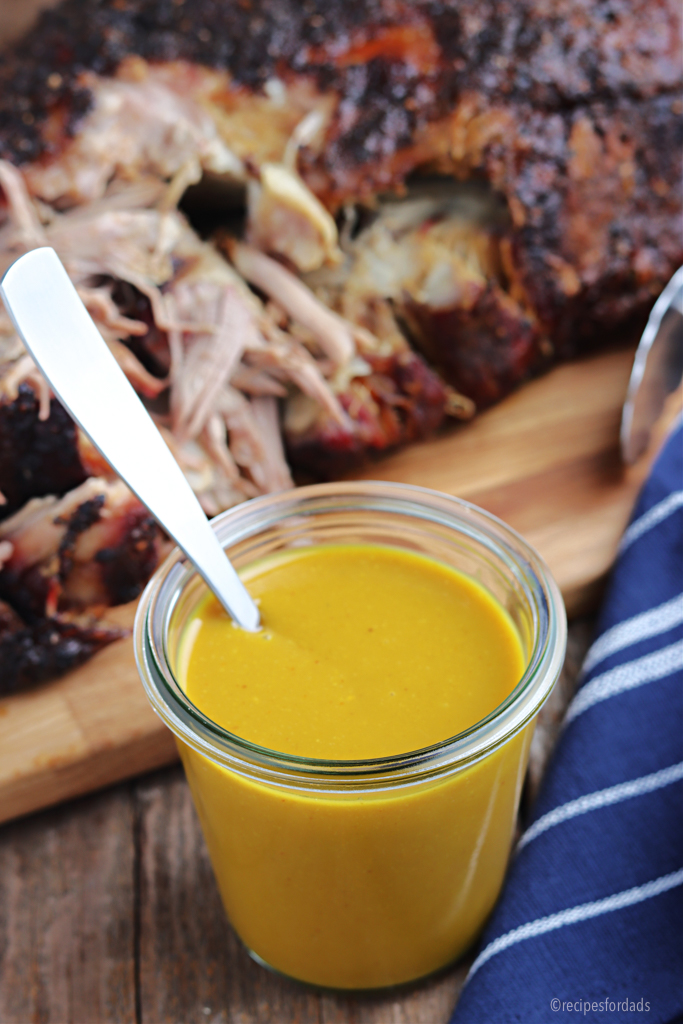 What are the ingredients?
There's a very good chance you have everything you need to make this Carolina Mustard Sauce in your cabinet or fridge.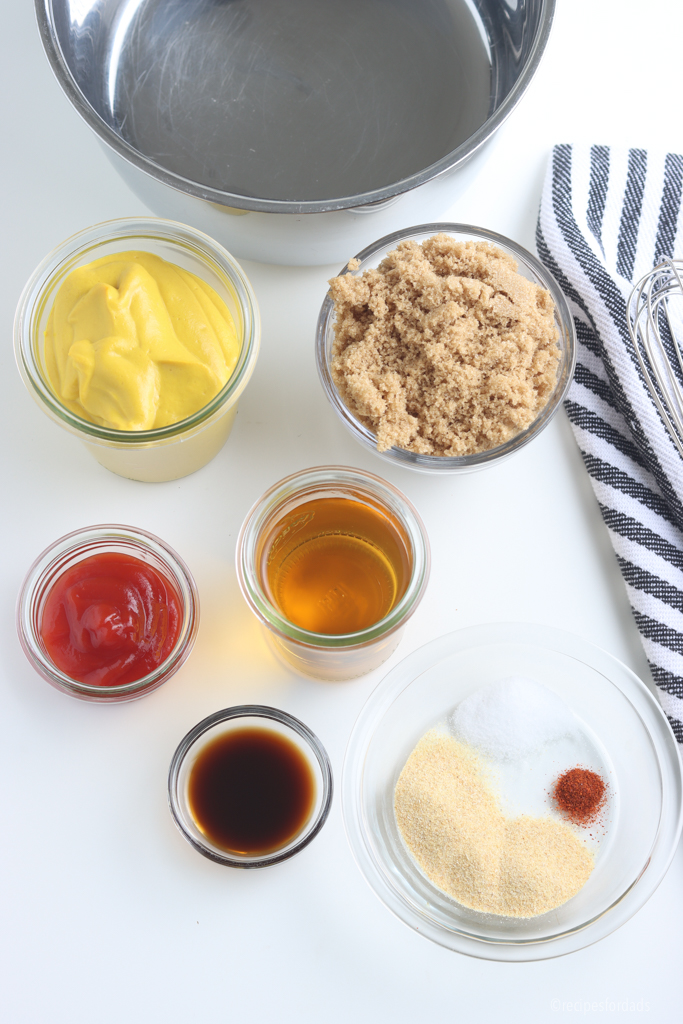 Yellow mustard. Your basic yellow mustard is the star of this recipe.
Apple cider vinegar. This adds the tangy and helps to enhance the sweetness from the other ingredients.
Brown sugar. The sweet star of the recipe. Adjust the amount that you use to your preference.
Ketchup. If you want an Eastern Carolina Style Barbecue Sauce you should leave this ingredient out.
Worcestershire sauce. I like to add this to bring a subtle smokey flovor.
Garlic powder. A staple of any BBQ seasoning.
Salt. Because, well salt and pork naturally go together.
Cayenne pepper. Adjust to the level of heat you want because not everyone likes the same amount of heat.
How do you make Carolina Mustard Sauce?
You'll wonder why it's taken so long to try Carolina Mustard Sauce it's so simple to make, basically all you need to do is whisk the ingredients together in a saucepan.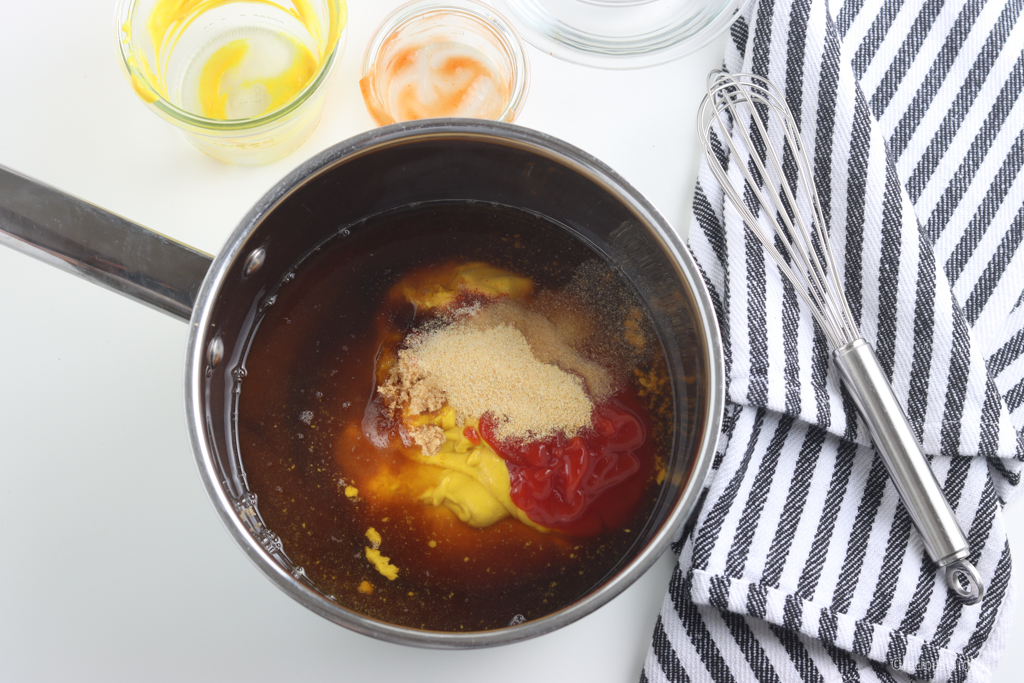 Next, you want to cook the sauce over low heat for 8 to 10 minutes.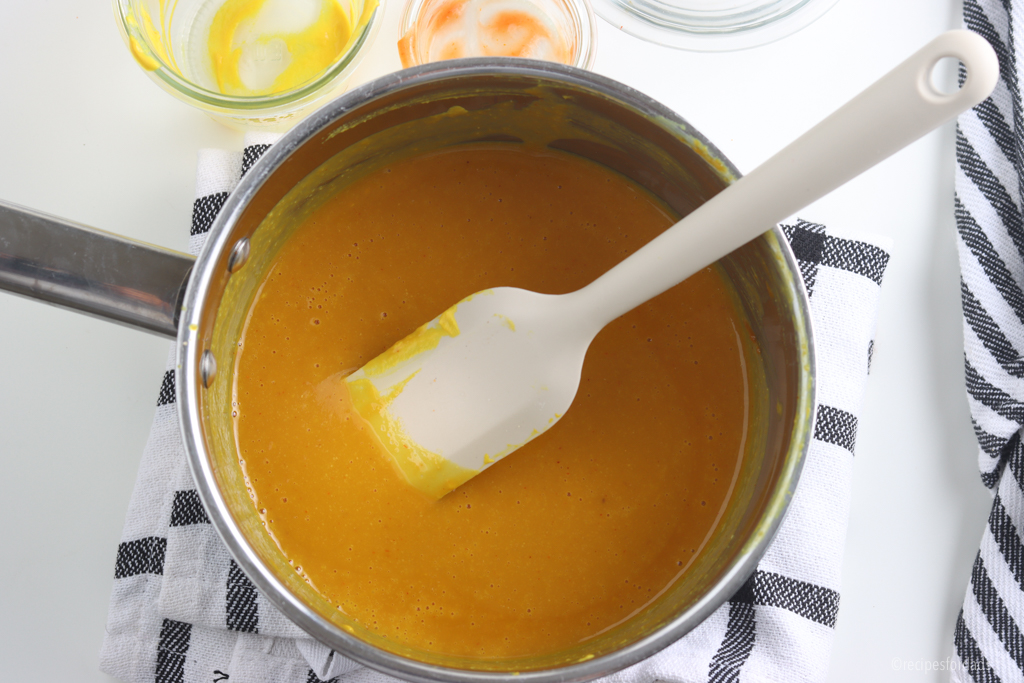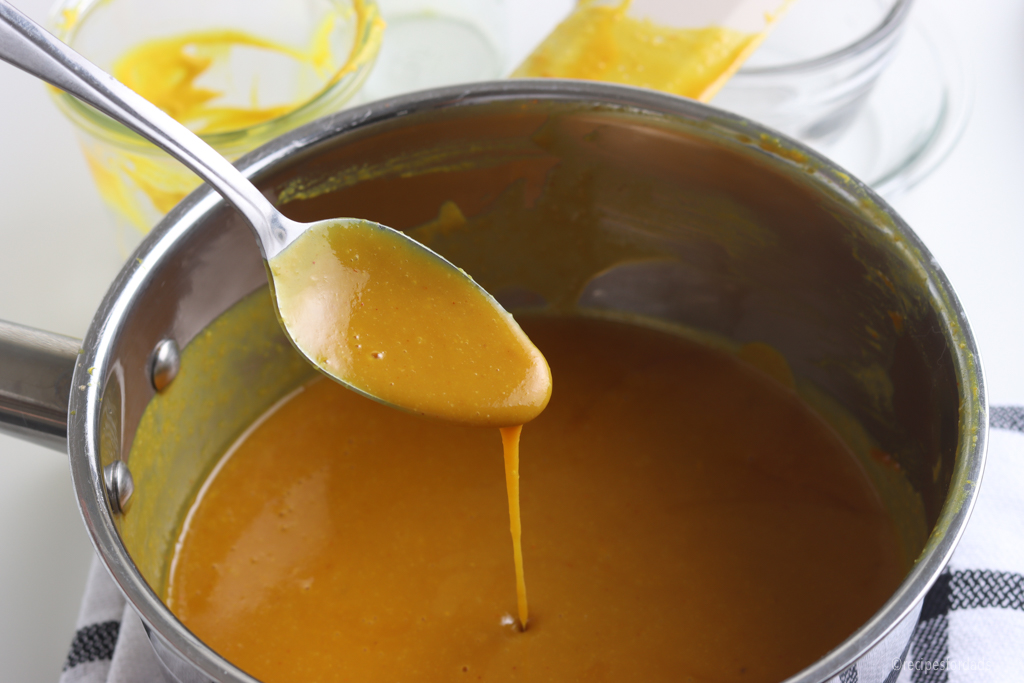 I then remove it from the heat to cool before transferring it to an airtight container.
You can store in the refrigerator for up to 2 weeks.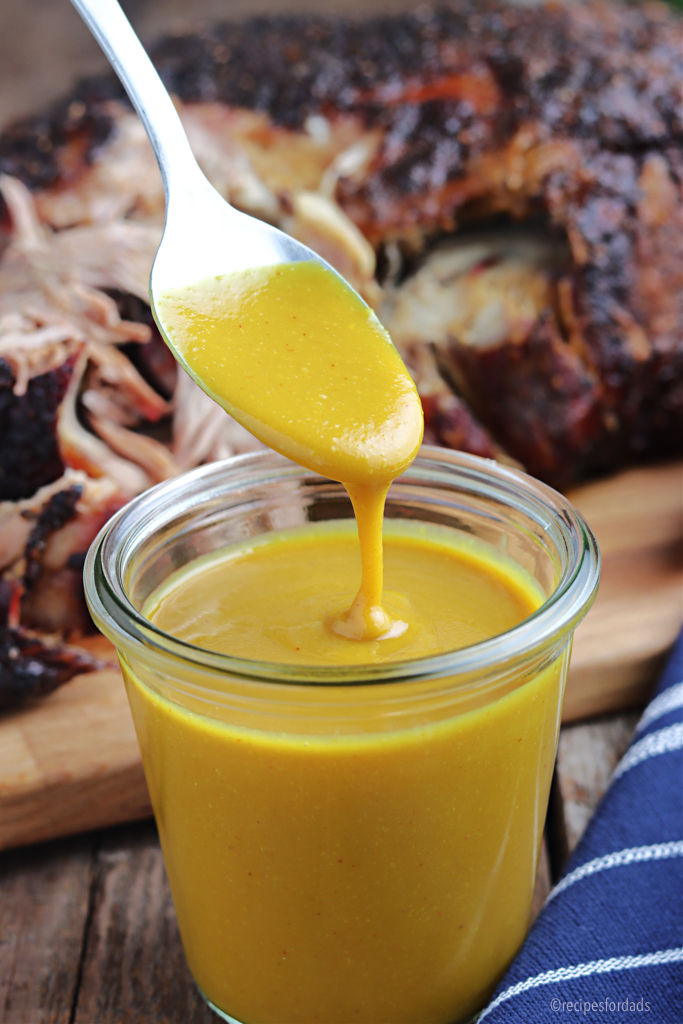 Other BBQ Sauces You May Like: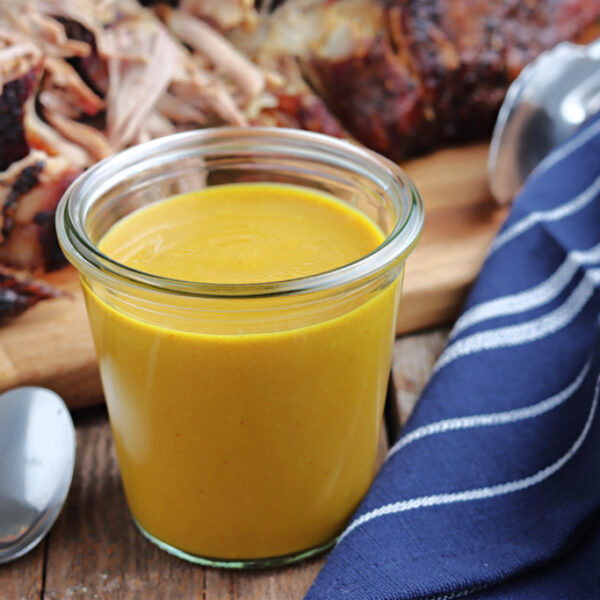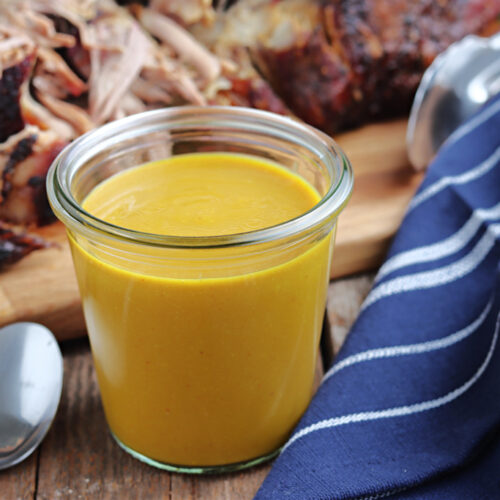 Carolina Mustard Sauce
Serves: 12 Yields: 2 cups Prep Time: 5 minutes Cook Time: 8-10 minutes
Print
Pin
Ingredients
1 cup yellow mustard

½ cup apple cider vinegar

¾ cup brown sugar

packed

2 tablespoons ketchup

2 teaspoons Worcestershire Sauce

1 teaspoon garlic powder

½ teaspoon salt

Pinch of cayenne pepper

more if you like
Instructions
Whisk together all the ingredients in a small saucepan until combined 2. Cook over low heat, stirring frequently, for 8-10 minutes

Remove from heat and cool. Transfer to airtight container

Use immediately or store in the refrigerator for up to 2 weeks
Notes
The best flavors develop after you store for 24 hours.